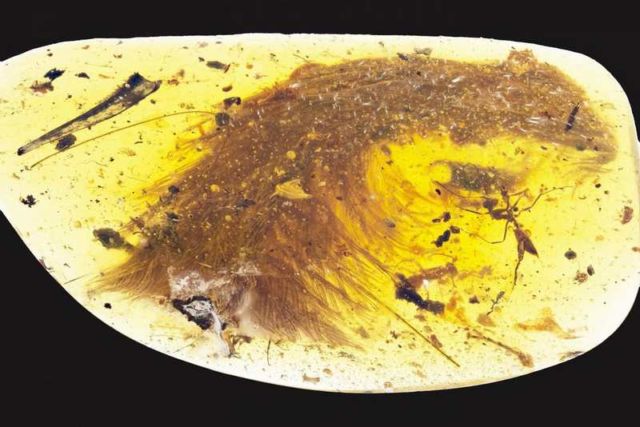 100 million years dinosaur feathers encased in amber in perfect condition!
Real life Jurassic Park? The nearly 100 million years old dinosaur feathers, come from a tiny bird-sized reptile's tail.
Above image credit Royal Saskatchewan Museum, RSM/ R.C. McKellar
Parts of its feathery tail, was preserved for the ages in a chunk of amber.
Credit Chung-tat Cheung and Yi Liu
The resin engulfed its tail, hardening into a topaz-colored gem.
That amber the first known to contain dinosaur feathering, salvaged from a Burmese mine. It is safeguarded so well, that researchers can identify the finest details of its structure.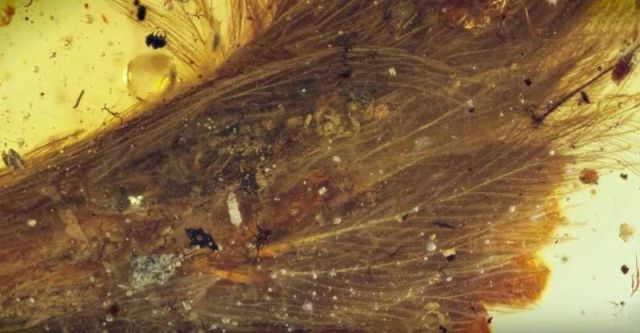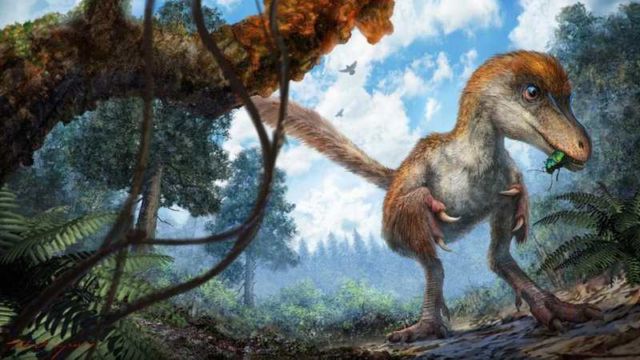 Credit Chung-tat Cheung
via popsci