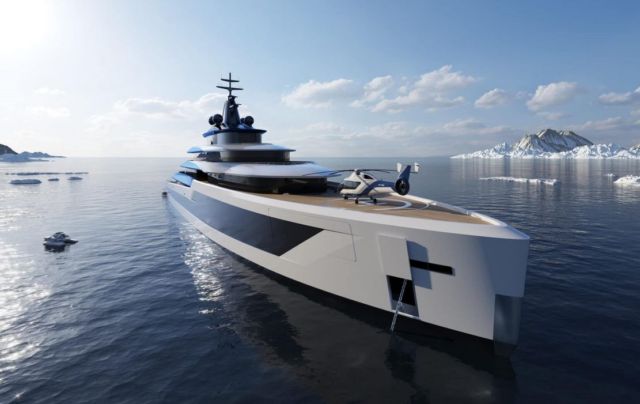 TDoS unveils 120m world voyager Scintilla superyacht concept, characterized by a sleek and well-balanced exterior profile.
In collaboration with DreamLiner Yachting and IYC, Tillberg Design of Sweden (TDoS) and Laurent Giles Naval Architects have unveiled a modern world voyager concept conceived to offer the ultimate world cruising experience.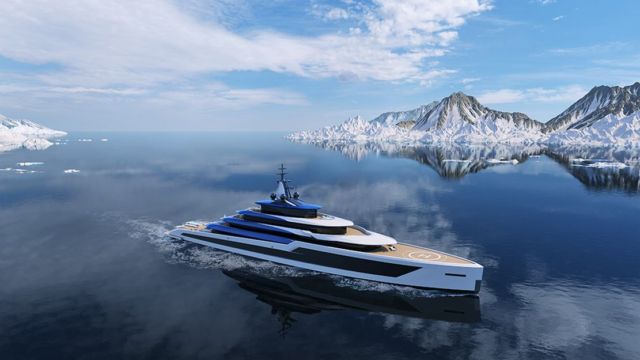 Scintilla is a 120m (393ft) concept designed to accommodate up to 36 guests and 44 crew members within a platform that combines luxury with sustainability.
The five-deck Scintilla boasts modern dynamic lines in contrasting blues atop a white hull for an overall expression of performance and elegance.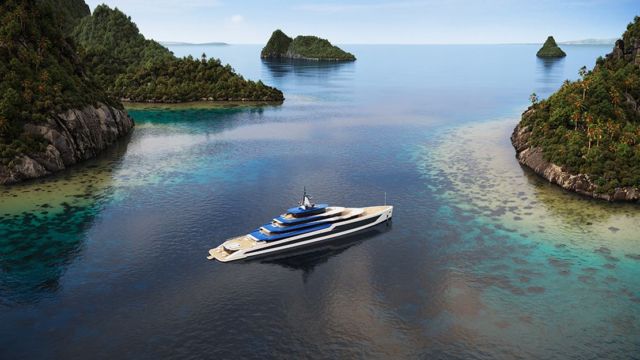 The mark of the design's Scandinavian roots is apparent throughout the interior, which is minimalist in style but luxurious in amenities, with five generous lounges and three dining areas offering guests ample space for relaxation, conversation and entertainment. Indoor/outdoor living is a fundamental element of the Scintilla concept, and wide panoramic windows feature throughout to maximize this experience.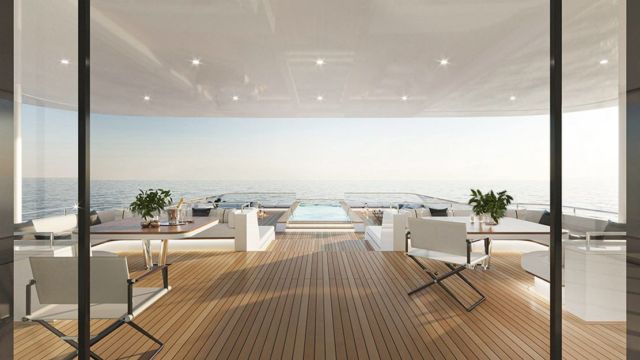 Guests are accommodated in 18 spacious guest suites situated on both the "pool deck" and "heli deck" levels, each of which continue the indoor/outdoor theme with plentiful views through large windows. The expansive, multi-level owners' suite comprises the aft portion of the bridge and heli decks and opens onto a private deck complete with a Jacuzzi tub and infinity pool. The yacht also holds 6 duplex guest suites.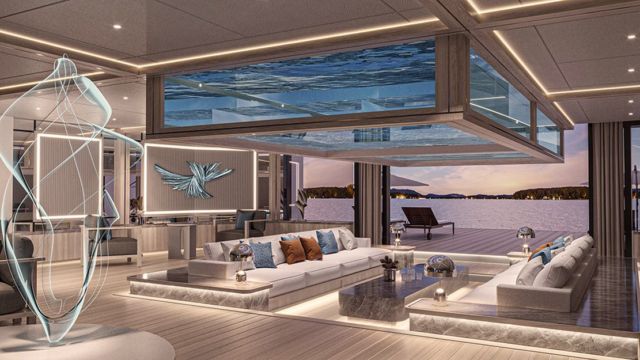 An impressive toy complement is another distinguishing feature of the Scintilla concept, which provides dedicated space for a seaplane, submarine, foldable catamaran, expedition RIBS, amphibious and land vehicles, jet skis, quads and a helicopter, each of which is selectively chosen for reduced emissions.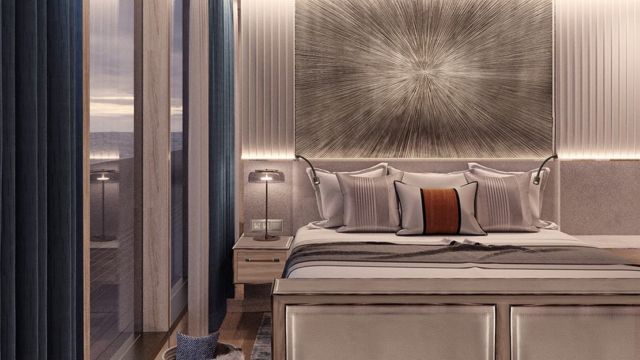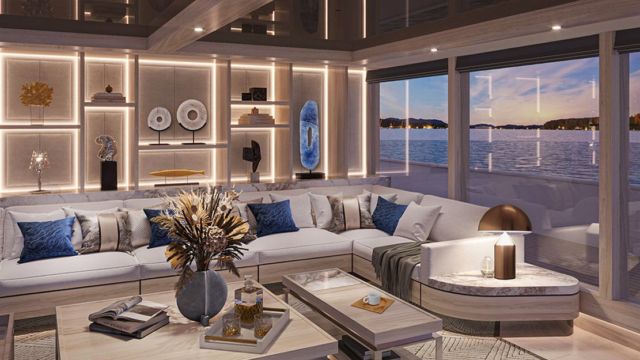 source tillbergdesign