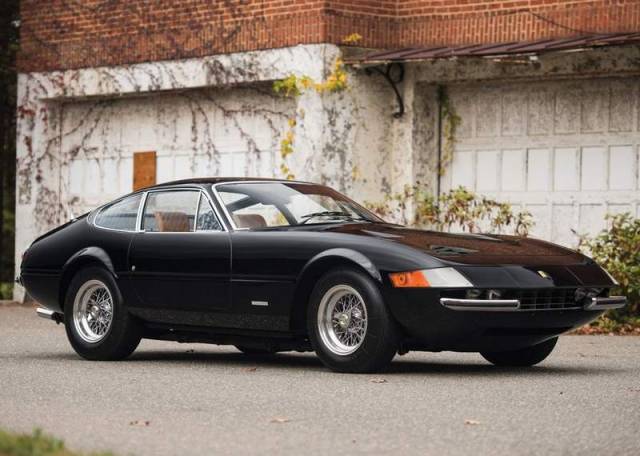 This 1972 Ferrari 365 GTB/4 Daytona Berlinetta by Scaglietti, maybe the most beautiful sports car in the world, is heading for auction.
The 1972 Ferrari 365 GTB/4 Daytona, considered one of the greatest cars ever produced, powered by 4,390 cc DOHC V-12 engine with six Weber 40 DCN21/A carburetors, producing 352 bhp, with five-speed manual gearbox, and coil-spring independent suspension.
Images credit RMsothebys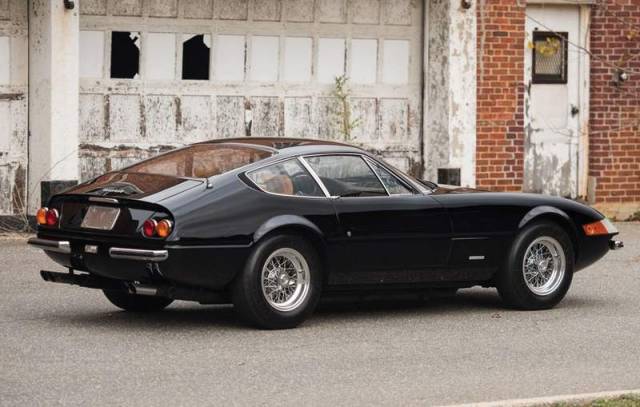 This Daytona will be auctioned by RMsothebys.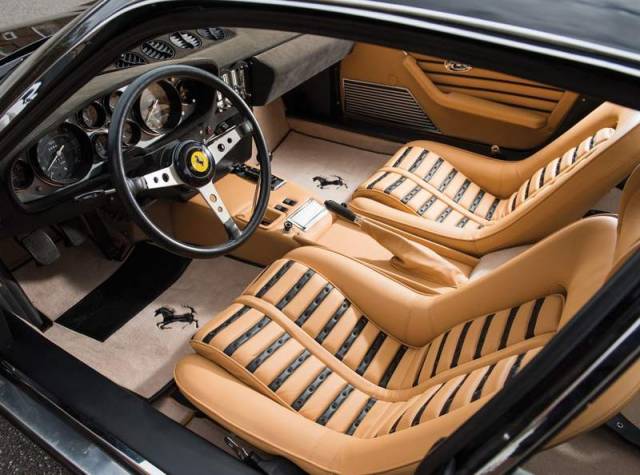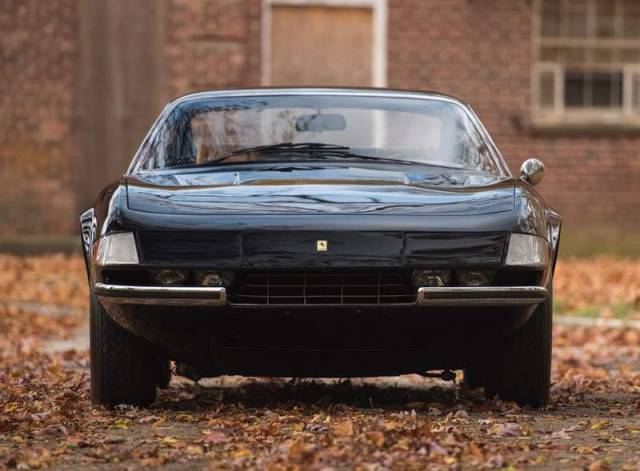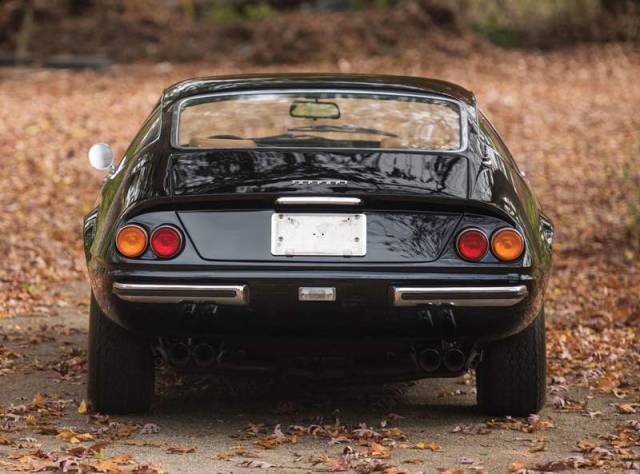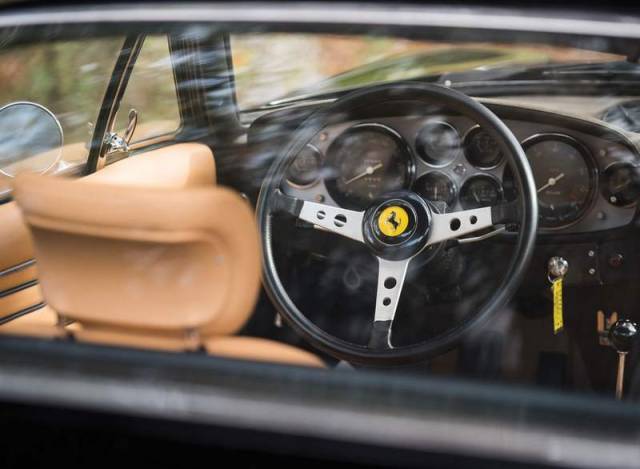 From the press release:
The 1968 Paris Salon ushered in a new era of design and cutting-edge performance for sports cars, as it was the event where Ferrari unveiled the new 365 GTB/4 Berlinetta. Everything about the Daytona was cutting edge, and it signaled to the world, and especially to Lamborghini, that Ferrari was here to stay. While the Lamborghini Miura P400 pushed the limits of performance through utilizing a mid-engined layout, Ferrari was persistent that their two-seater front-engined V-12 formula was capable of more extreme performance, and the 365 GTB/4 proved it.
Nicknamed "Daytona" by the press and other automotive enthusiasts in celebration of Ferrari's incredible 1-2-3 finish at the 1967 24 Hours of Daytona, the Daytona certainly did not disappoint in terms of performance. Capable of producing 352 horsepower at 7,500 rpm from its magnificent V-12 engine, the Daytona could spring to 60 mph from a standstill in 5.4 seconds. Top speed was an incredible 174 mph, making the Daytona the world's fastest production car, with a top speed three mph faster than the Miura P400.
The Daytona was a dramatic departure in terms of styling compared to the 275 GTB. Instead of voluptuous round fenders and proportions, the Daytona was noticeably more angular and aggressive, utilizing flip-up headlights. Nevertheless, it was instantly recognizable as a Ferrari and helped to push the brand's design language forward. Design elements first seen on the Daytona carried through to a number of models for many years.
This particular Daytona was completed by the factory on August 31, 1972, and finished in Rosso Ferrari (20-R-187) over a Beige (VM 3234) leather interior, according to Ferrari historian Marcel Massini. It was delivered to William Harrah's Modern Classic Motors in Reno, Nevada, the following month and later sent to Steve Griswold & Co. in Berkley, California. In October of 1972, Griswold & Co. sold the car to its first owner, George C. Dyer Sr., an investment banker living in Hillsborough, California. It is also noted that, at the same time, Dyer also owned a Ferrari 250 GTO (chassis number 4219 GT).
source rmsothebys