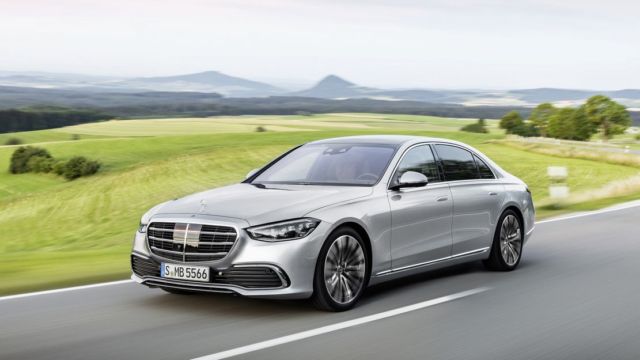 2021 Mercedes-Benz S-Class gets a total makeover with biometrics, digital lights, level 3 autonomy, 4-wheel steering and more.
"No other innovation in recent years has so radically changed the operation of a Mercedes-Benz as MBUX (Mercedes-Benz User Experience)."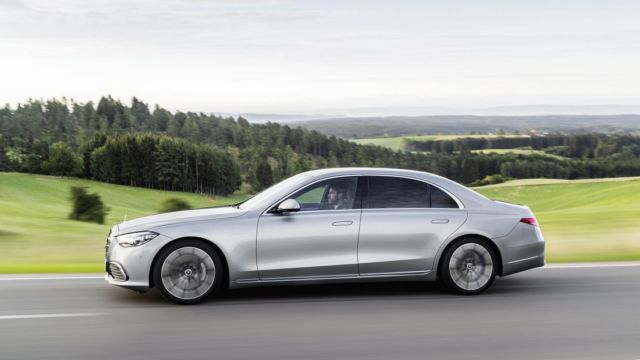 The second generation of this learn-capable system now débuts in the new S-Class. The vehicle interior is even more digital and intelligent, as both the hardware and software have made great strides: brilliant displays on up to five large screens, in part with OLED technology, make the control of vehicle and comfort functions even easier.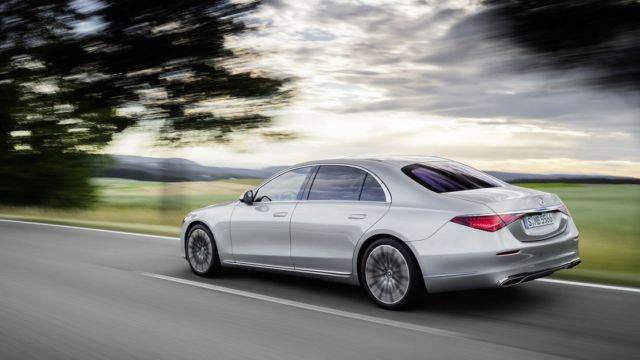 The possibilities for personalisation and intuitive operation have become far more extensive. This certainly applies in the rear, but also to the driver: For example, the new 3D driver display allows a spatial view at the touch of a button for the first time. A real three-dimensional effect is achieved without having to wear 3D glasses.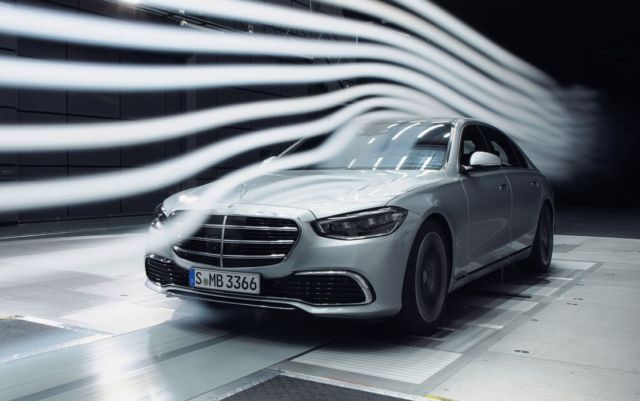 The voice assistant "Hey Mercedes" is available on every seat, and even more learn and dialogue capable by activation of online services in the Mercedes me App. Moreover, certain actions can be performed even without the activation keyword "Hey Mercedes". These include accepting a telephone call. "Hey Mercedes" now also explains vehicle functions, and can e.g. help when asked how to connect a smartphone by Bluetooth or where the first-aid kit can be found.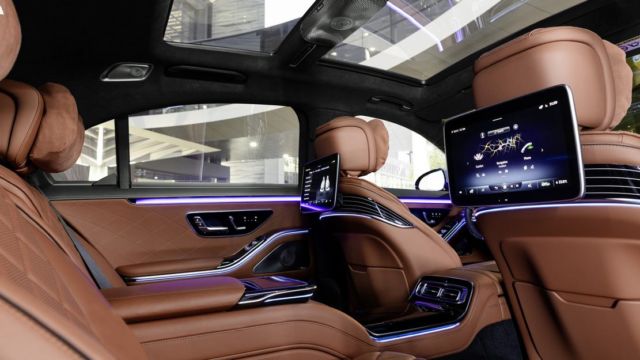 Thanks to the Smart Home function, domestic equipment and household appliances can also be networked with the vehicle, and voice-controlled remotely (see separate chapter for details). "Hey Mercedes" is now also able to recognise vehicle occupants by their voices. Once the individual characteristics of the voice have been learned, this can be used to access personal data and functions by activating a profile.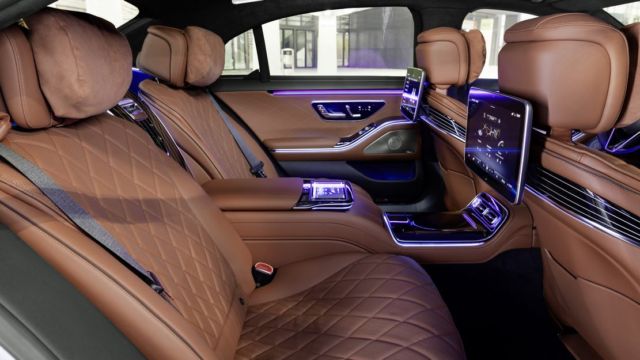 Two different head-up displays (HUDs) are available on request. The larger HUD provides augmented reality (AR) content. When navigating, for example, animated turn-off arrows ("fishbones") are virtually and precisely projected onto the road lane. For the assistance functions, information from e.g. Active Distance Assist is shown. The image appears virtually at a distance of 10 metres.
Images credit Mercedes-Benz
source Mercedes-Benz