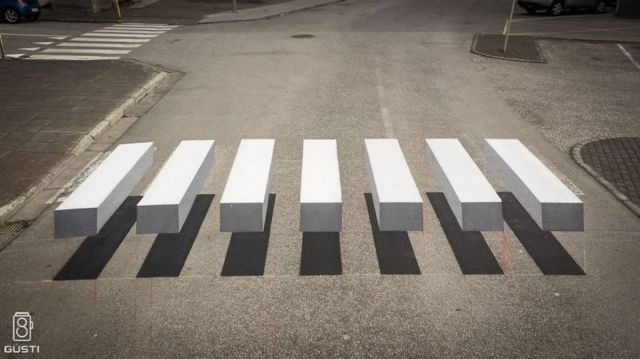 A small town in Iceland, paints clever 3D zebra crosswalk to slow down speeding cars.
An amazing – creative development in road safety, a 3D optical illusion pedestrian crossing, appeared in Isafjörður small town in Iceland.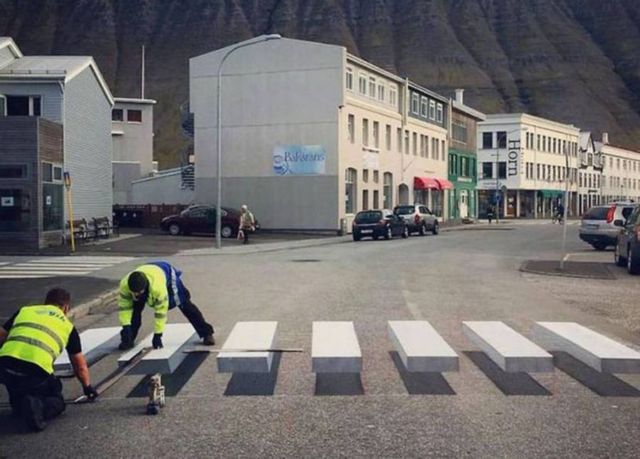 The 3D crossing gets the attention of drivers and slow down their speed once they observe the floating 'zebra stripes.'
Similar 3D crossing project firstly created in New Delhi, India.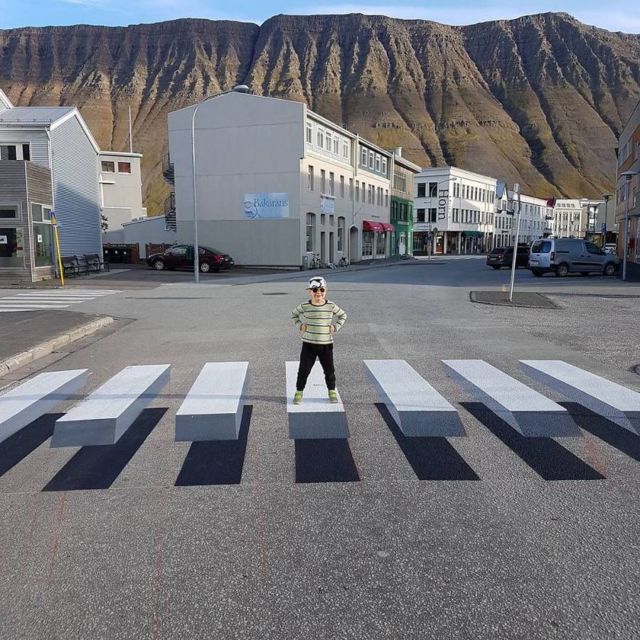 More at Gústi Productions, Vegmálun GÍH