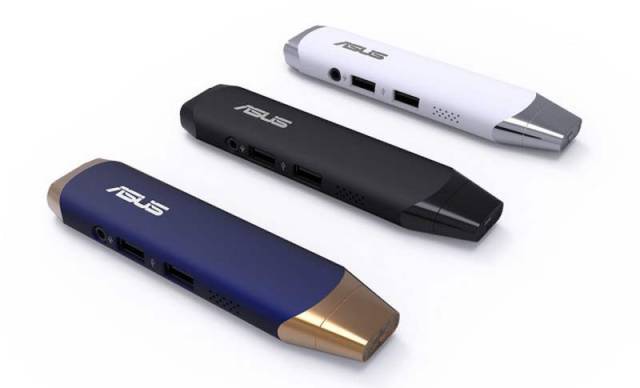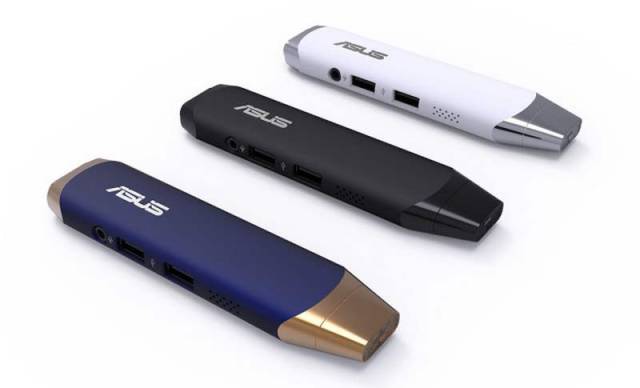 VivoStick by Asus, is a $129 Windows 10 stick PC when plugged into a TV or compatible monitor.
Asus VivoStick tiny desktop looks like USB stick, with a HDMI plug, to connect you on any TV or display, a headphone jack and USB for connectivity.
VivoStick is like having a portable Windows PC you can slip into your pocket. Features an Intel Cherry Trail processor with Intel graphics, 32GB of onboard storage and 2GB RAM.


via pcworld