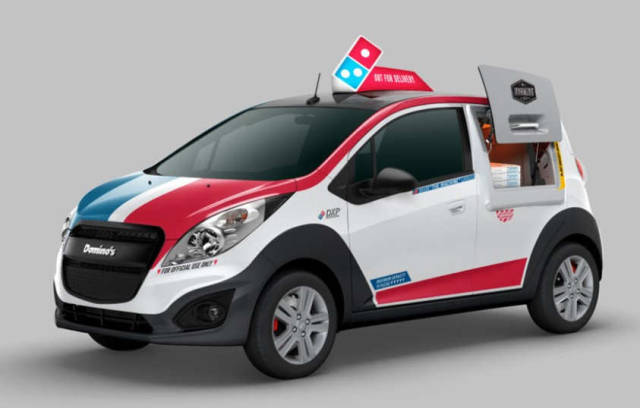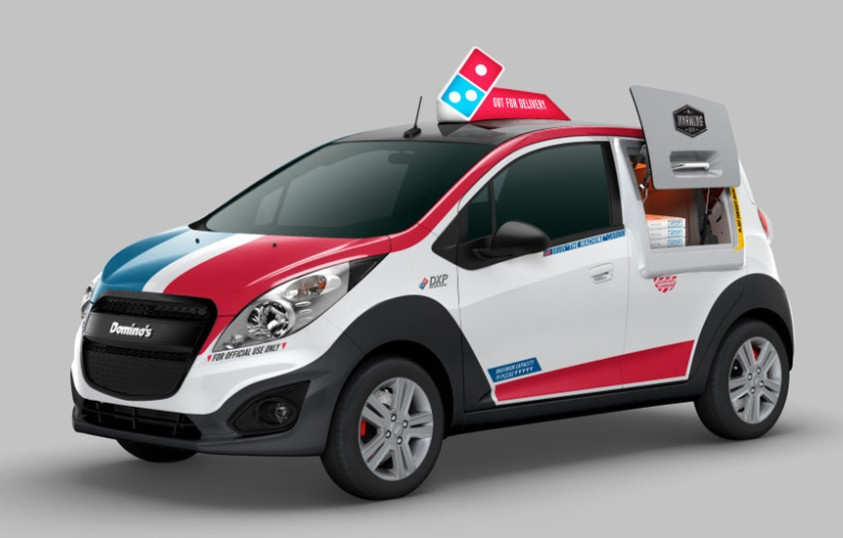 A modified Chevrolet Spark with warming oven can hold, up to 80 Domino's pizzas to be delivered hot.
Domino's Pizza Inc. is working with General Motors Co., to build a small fleet of custom delivery cars, with their own oven.
The second-largest U.S. pizza maker is testing 100 vehicles, painted with the Domino's logo.
Companies like Burger King, Starbucks Corp and McDonald's Corp. are all testing methods for delivery services, bringing more competition to the takeaway market.
via engadget
source Domino's DXP