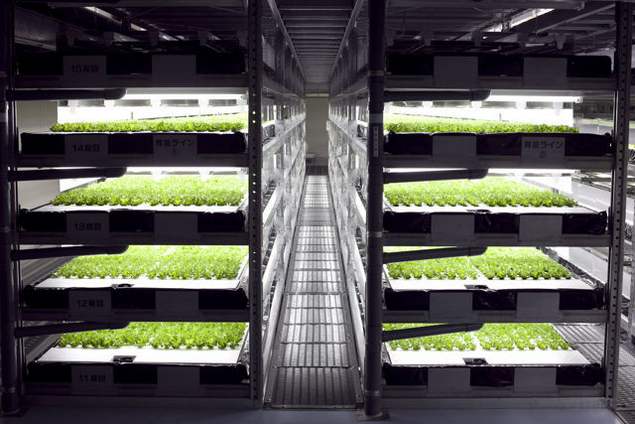 A giant robotic lettuce factory is under construction by Japanese company Spread.
Spread, will produce 30,000 heads of lettuce daily "at the push of a button," using LED lights designed for indoor farmers, that put light much closer to the plants.
In 2007, SPREAD constructed the Kameoka Plant, the world's largest plant factory in terms of production that produces 21,000 heads of lettuce per day. Profitability, which is often said to be difficult for large-scale plant factories, was achieved in 2013 after six years of trial and error and we have established unique cultivation and production management techniques.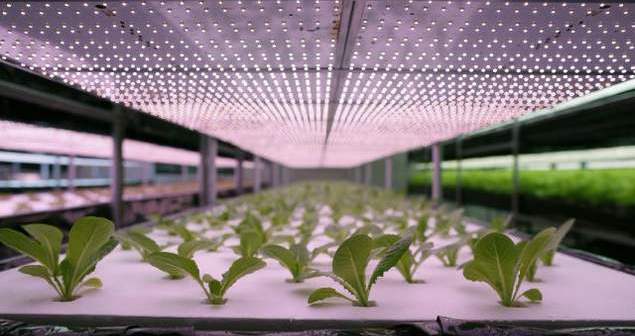 Currently, the plant factory produces lettuce, branded as "Vegetus", which is sold in approximately 2000 supermarkets domestically. In 2014, we started a partnership system and began looking into the global expansion of the plant factory. In 2015, we announced the construction of the Vegetable Factory™, a new low cost and more environmentally friendly system in the Kansai Science City in order to pursue future possibilities for artificially lit plant factories. Our construction project is to build state-of-the-art plant factories that can produce 30,000 heads of lettuce per day using automation from raising the seedling to harvest.

We do not think plant factories will solve all of the food problems. However, we want to be able to bring fresh vegetables and prosperity to people around the world by promoting agriculture as a whole with the cooperation from the conventional farmers, continuing to put efforts into solving food and environmental problems, and expanding our business activities that can contribute to society.
via
source Spread