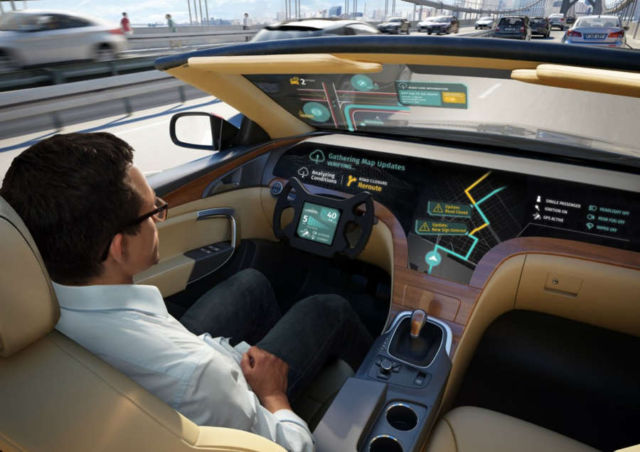 A new platform for self-driving cars created by LG and Here.
LG Electronics and Here Technologies, a global provider of digital mapping and location services, partner to implement next-generation telematics strategy in self-driving era.
Through their planned collaboration, the companies aim to support automakers globally with a robust and secure data communications hub for highly automated and fully autonomous cars.
Telematics is an industry that is defined as the integration of telecommunications and informatics to provide vehicle safety and entertainment services such as navigation, location confirmation and emergency dispatch through various communication technologies.
When fully developed, telematics will play a key role as the communication hub for autonomous vehicles. First, sensors in the vehicle's ADAS – comprised of cameras, radar and lidar – read the surrounding environment and send the data to the cloud along with information on nearby vehicles collected via V2X (Vehicle-to-Everything). All the information gathered is repeatedly analyzed and transmitted to the telematics systems of vehicles for customized driving information.
source LG Electronics