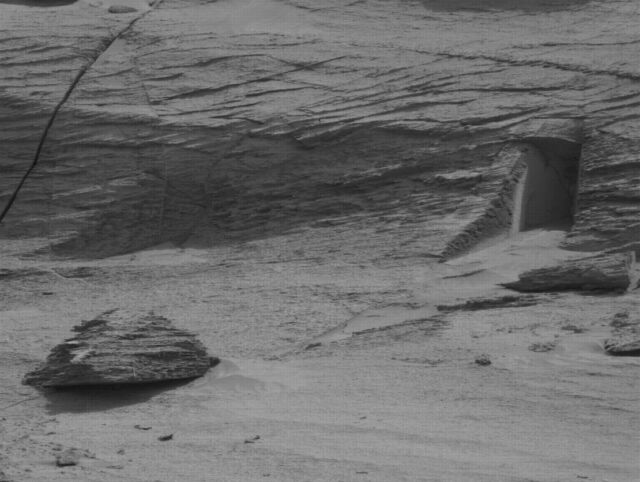 This spooky image was captured on May 7 by NASA's Curiosity rover while it ascended Mount Sharp on Mars.
According to scientists the 'Martian dorsway' was simply a rock, with light shadow giving it its cuboid shape.
The image was taken by Mast Camera (Mastcam) onboard NASA's Mars rover Curiosity on Sol 3466 (2022-05-07 07:58:16 UTC).
source NASA