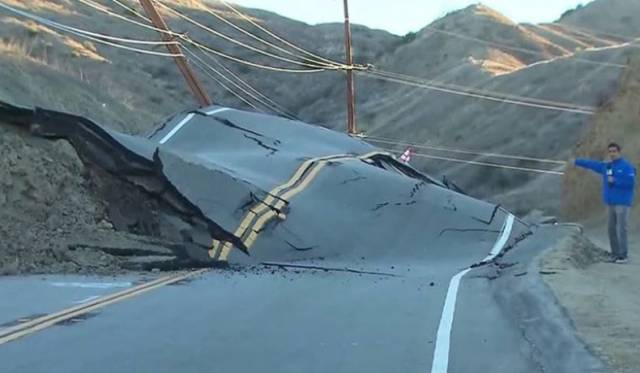 A big part of a road suddenly rose up in Santa Clarita, California, and is completely cracked and unusable.
The 60-metre stretch of roadCalifornia rose up to 4.5 meters (15 feet) and no one's quite sure what caused it.
Geologist Jeremy Boyce from University of California, Los Angeles, told CBS news:
"There was no big rainstorm that triggered this. There was no big earthquake that triggered this.
When we think about geology, we think about processes that happen over millions and billions of years, so the opportunity to bring students out and see something happening over a scale of hours gives them the idea that not only does geology take forever, it can also happen almost instantaneously."
via CBS News , CBS Los Angeles