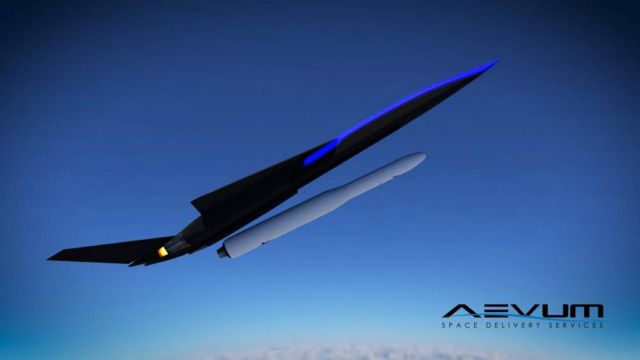 Reusable rocket-aircraft that takes off from a runway, could launch satellites into orbit every 3 hours.
Aevum Inc. is a company in Alabama that intends to create an autonomous plane-rocket, capable of putting a satellite into space once every three hours.
Aevum is designing, building and operating a revolutionary aircraft named Ravn, capable of delivering small satellites to space "78 times faster than any other launch services for as low as $2,000 per kilogram."
Above, an illustration showing Aevum's Ravn air-launch system in action.  Credit Aevum
The company said that if all goes according to plan, Ravn could begin launching small satellites to orbit in late 2019.
Jay Skylus, Aevum's CEO and chief launch architect, said:
"Aevum's currently building a proto-flight Ravn vehicle and aims to complete the ground qualification of the entire proto-flight Ravn vehicle this year.
Aevum's customers can use the company's web app or call or email to deliver their cargo. In this sense, Aevum wants to be "the UPS or FedEx of space. We take care of all the logistics and offer mission design at no cost to you, and you can book launches and track your satellite through our app."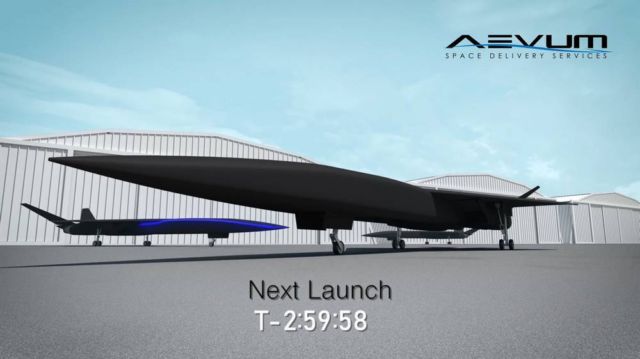 Ravn could launch satellites to orbit in late 2019.  Credit Aevum
via dailymail
source Aevum