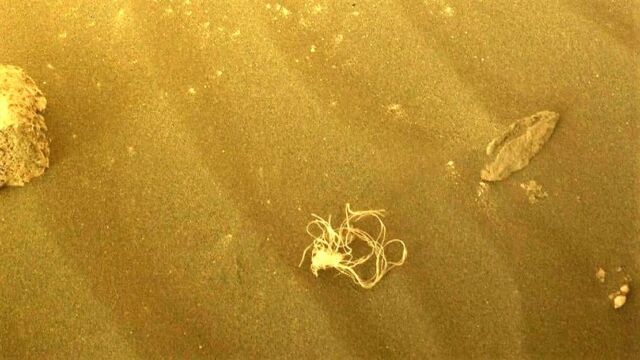 In this "Image of the Week" for week 74 (July 10 – 16, 2022), captured by Perseverance rover on Mars, there is a strange tangle object.
NASA's Mars Perseverance rover acquired, on July 12, 2022 (Sol 495) at the local mean solar time of 16:56:25, this image of the area in front of it using its onboard Front Left Hazard Avoidance Camera A.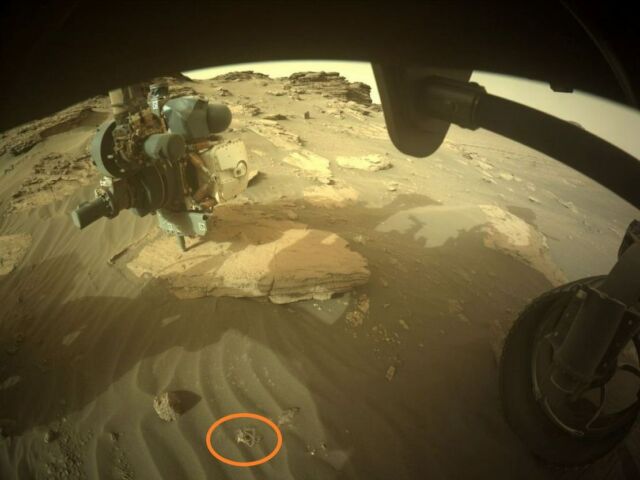 According to NASA, the object must be some mission's debris, but it's not yet clear exactly what it is.
Image editing specialist Stuart Atkinson, said:
"In a hundred years or so, martians will be eagerly collecting up all this stuff and either putting it on display in museums or making it into "historical jewellery", like we do with fossils, amber and meteorites."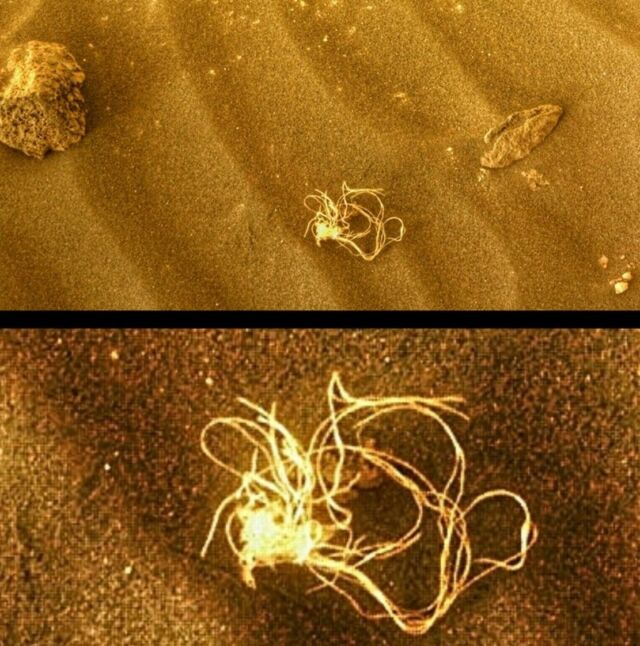 Image credit NASA/JPL-Caltech