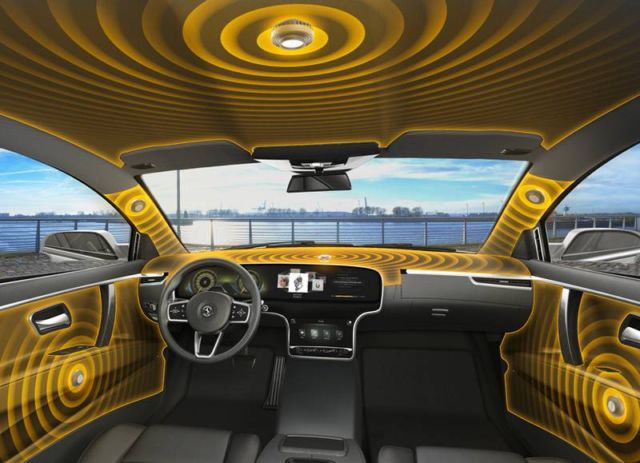 Continental Ac2ated innovative car audio technology, acts like a violin.
Continental with Ac2ated is reinventing the car audio system, inspired by the functional principle of string instruments.
The technology company is replacing conventional loudspeakers with actuators that create sound by vibrating certain surfaces in the vehicle.
At considerably lower system weight and with less box volume, the speaker-less audio system delivers totally new sound experience even to the most discerning ear.
The principle of using existing interior surfaces to generate sound is based on many years of extensive expertise in vehicle noise, vibration and harshness (NVH).

At considerably lower weight, with dramatically reduced box volume and lower electricity consumption, the new Continental solution delivers excellent acoustics. Experts such as the renowned Landsberg-based master luthier and graduated physicist Martin Schleske have given the sound system top scores for its performance.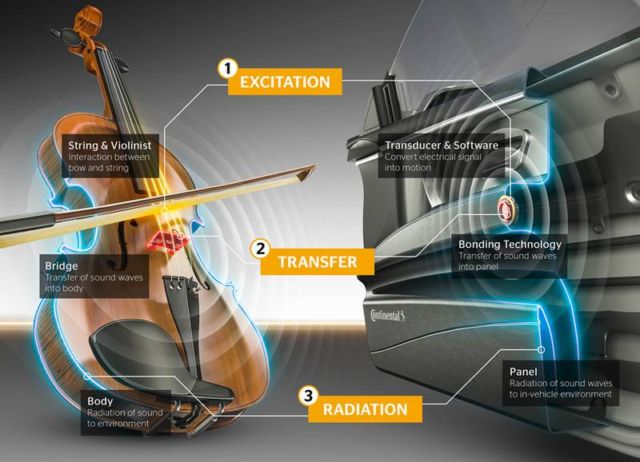 source Continental