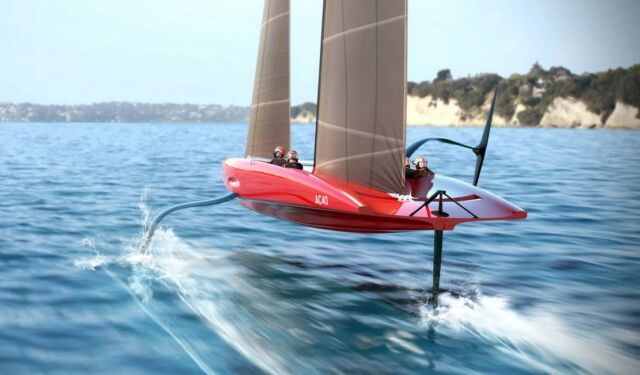 The AC40, a scaled AC75 foiling day-racer that competes in the America's Cup, designed by Emirates Team New Zealand and built by McConaghy, available for purchase.
A one-design class that brings America's Cup foiling performance to a competitive racing circuit.
​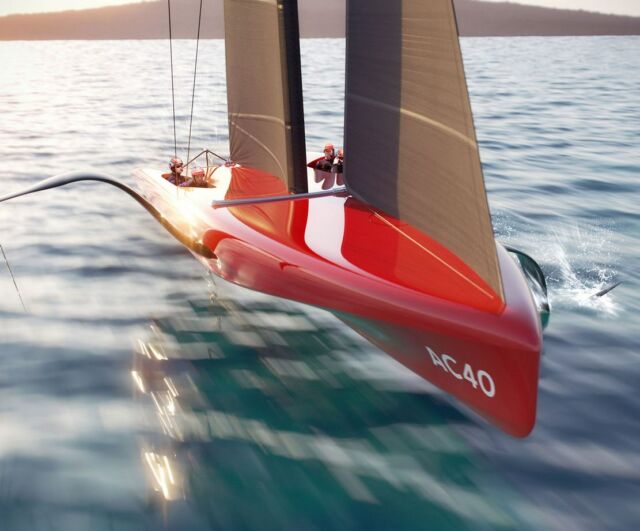 With self-tacking headsails and battery power replacing grinders, the yacht is sailed by two helmsmen and two trimmers. An autopilot control system maintains stable flight.
The AC40 hull shape is based on that of Te Rehutai- but is already a generational step forward incorporating a number of developments learned after the completion of AC36 last year.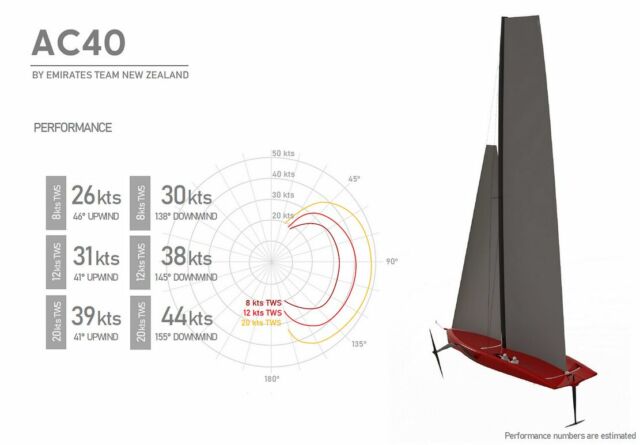 In usual America's Cup fashion, the AC40 design and production timeline has been highly condensed yet achievable due to a global collaboration led by Emirates Team New Zealand design team with Dan Bernasconi and Richard Meacham central to the management of the production process with Mark Evans Group Managing Director of McConaghy Boats.
source McConaghy Boats