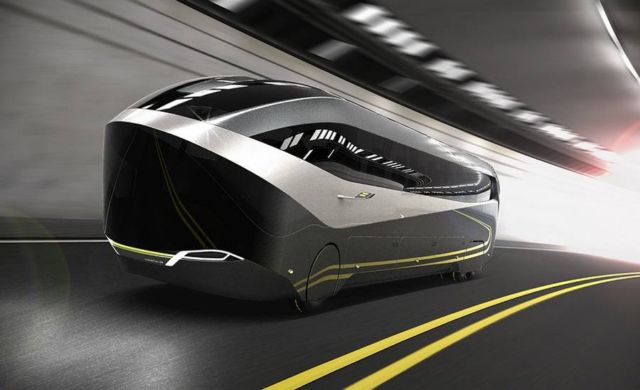 Aero 24-7 is an autonomous, aerodynamic high efficiency bus that travels non-stop during night and day.
The integrated autonomous driving mode of the Aero 24-7, lets the driver take his break whilst driving.
Designed  by Daniel Brunsteiner, Laura Lang, Ivo Wawer
Providing a private jet experience, gives passengers the possibility to use their travel time efficiently by working or sleeping during the journey.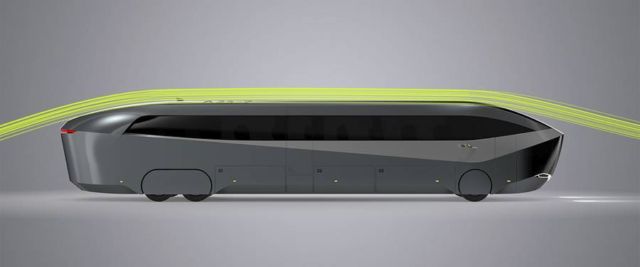 The specially designed interior, seats and its single-row arrangement fulfill these needs.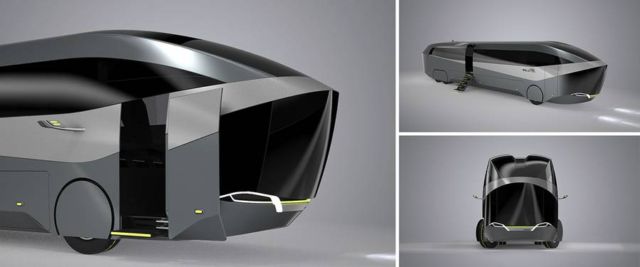 To efficiently improve the aerodynamics of the coach, we firstly reduced the overall height of the bus which leads to a significant lower drag coefficient.
We then improved the shape by running aerodynamic simulations. It took several iterations to find the perfect shape.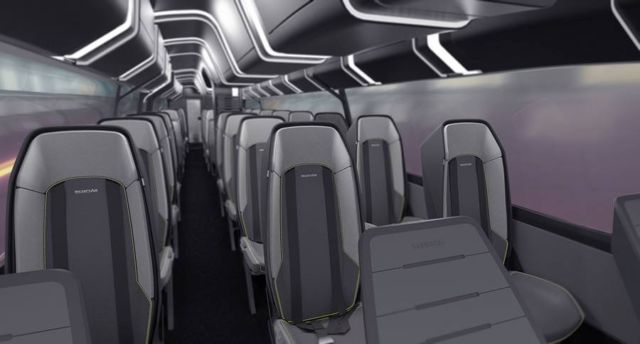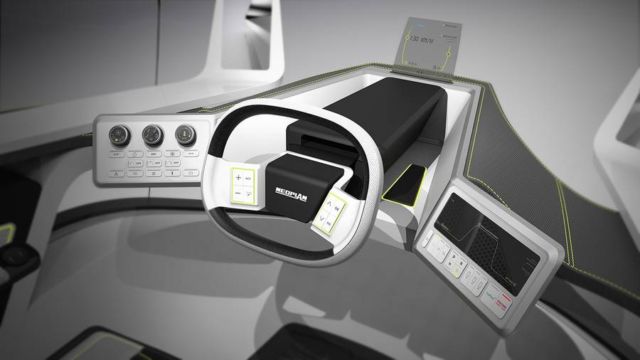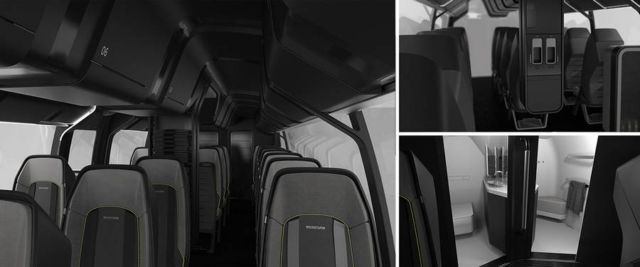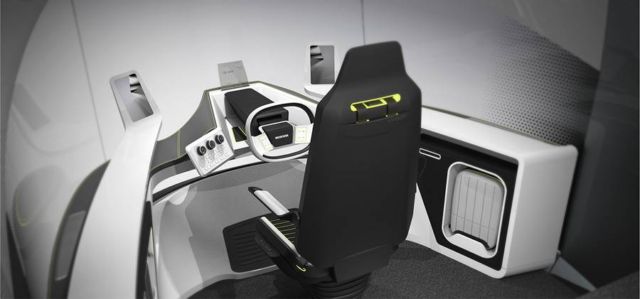 via behance