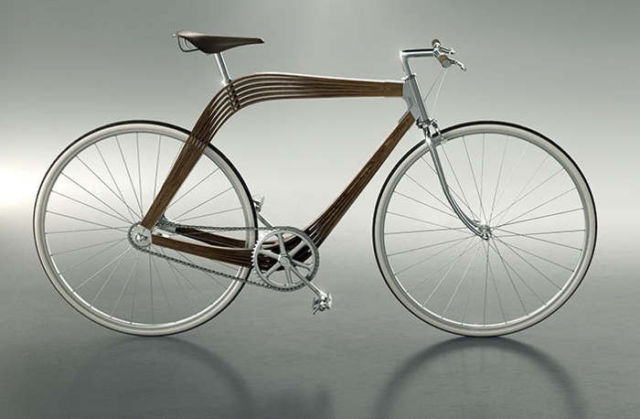 The 'Aero bicycle' project, created by an inventive composite wood bike frame, was shown at Milan Design Week 2015.
Images credit Aero bicycle
The 'Aero bicycle' project, designed by architects Atanas Zhelev, Mariya Korolova and Martino Hutz, has a unique frame design aiming to uncover new possibilities for wooden structures.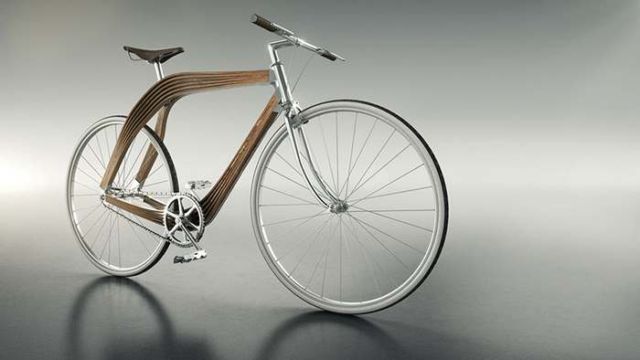 Replacing conventional spring solutions, the wooden lamellas of the frame provide lightness, flexibility and strength.
Revolutionary Composite Wood Technology was specifically engineered for the realization of this particular design. This technology is similar to the way in which carbon fibre is used to manufacture composite structures.
The project seeks to go beyond the conventional bicycle through the investigation and establishment of new manufacturing methods using wood based materials for larger constructions.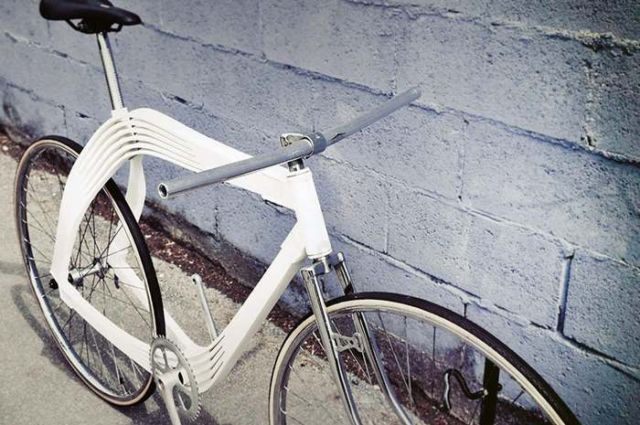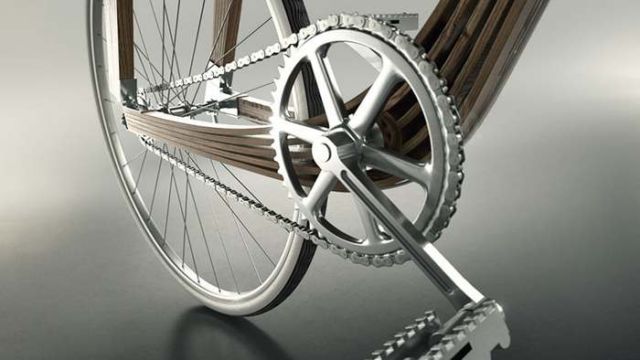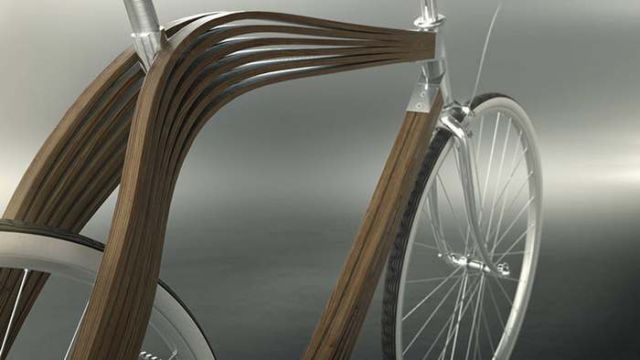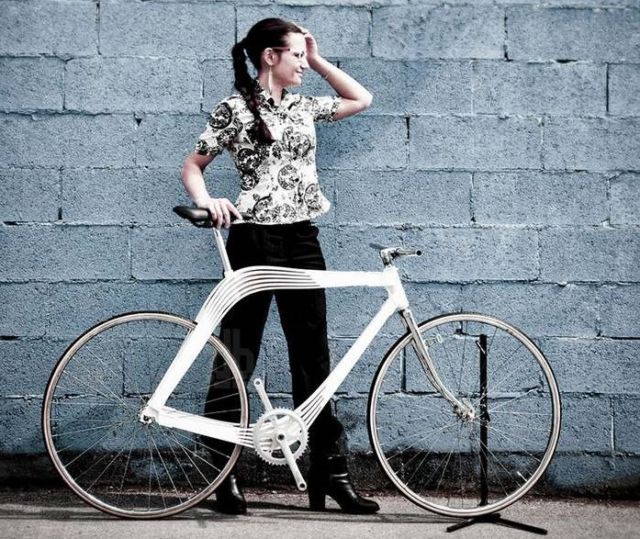 source Facebook