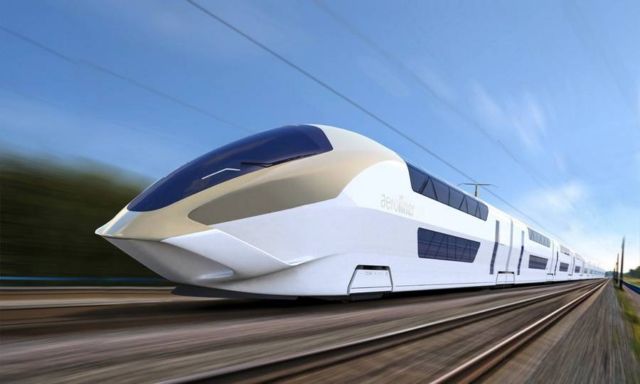 The high-speed AeroLiner3000 aerospace-inspired double-decker train.
AeroLiner 3000 train designed and developed by Andreas Vogler Studio and the German Aerospace Center dLR.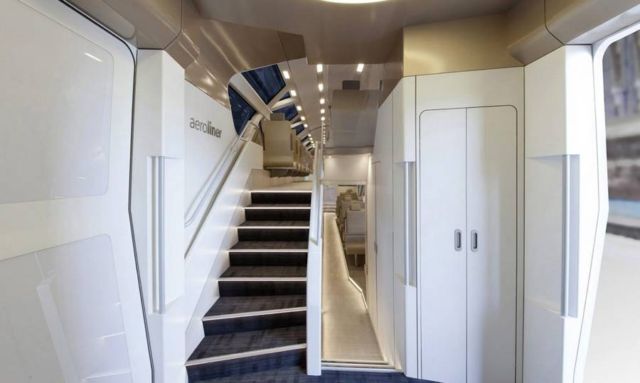 AeroLiner3000 outlines and defines a new approach to a high-speed double decker train for the future British high-speed rail network, consisting of HS 2 and its planned connections into the existing network by so called "classic-compatible trains".
The train shows the potential for future-proof capacity, low carbon emission through light weight construction, cost sensitive innovation and improved costumer comfort. These Four C's are an underlying guideline for the project.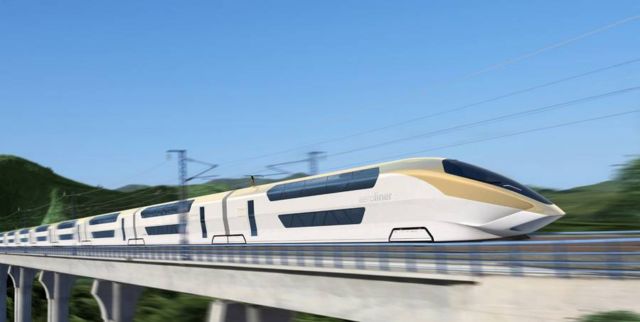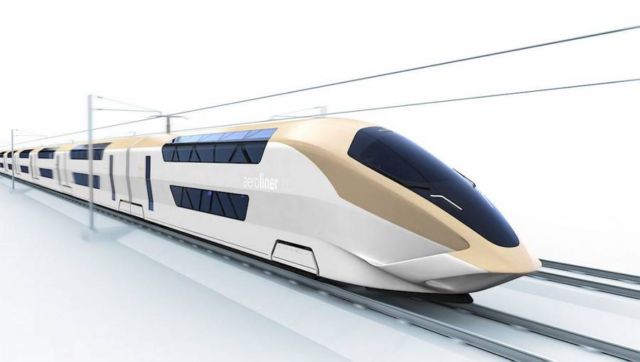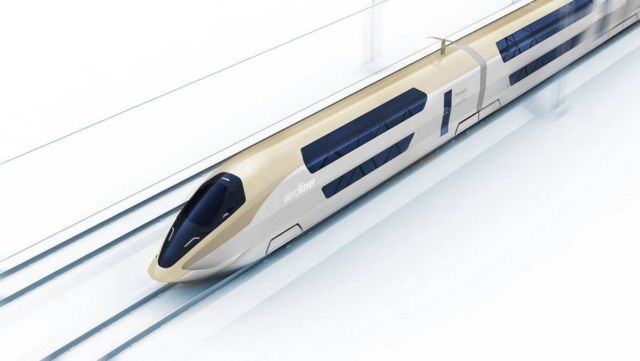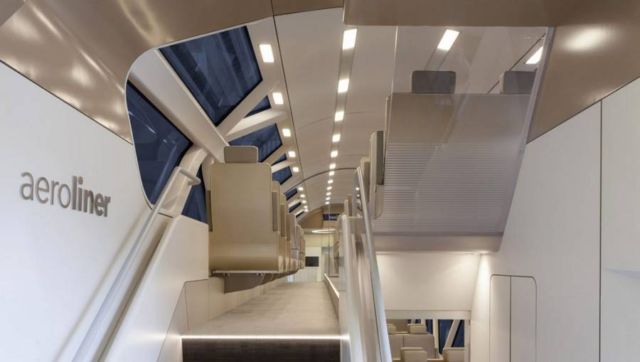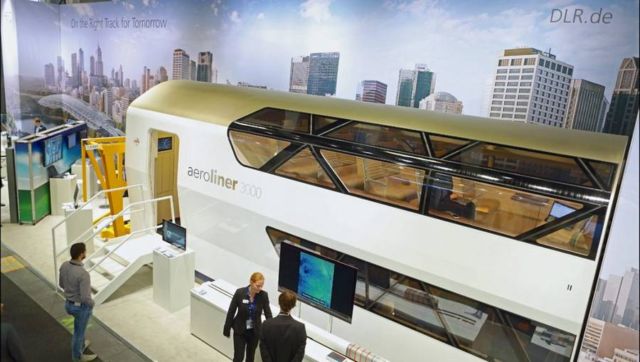 sourcen Andreas Vogler Studio