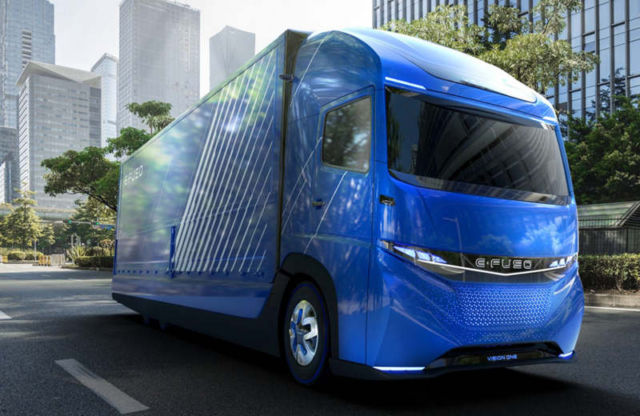 Daimler unveils its electric truck, that it's called the E-Fuso Vision One.
The Daimler's truck is called the E-Fuso Vision One and can carry up to 11 tons a distance of 220 miles, enough for a typical daily delivery tour, before it needs a recharge.
According to the company this prototype model can be on sale within four years in the US, Japan and Europe.
It's ideal for shorter trips between cities.
The power is supplied by a battery pack consisting of three lithium-ion battery modules. Thanks to the integrated concept with motors adjacent to the wheel hubs, the batteries are housed in a crash-proof location inside the frame.
source bloomberg