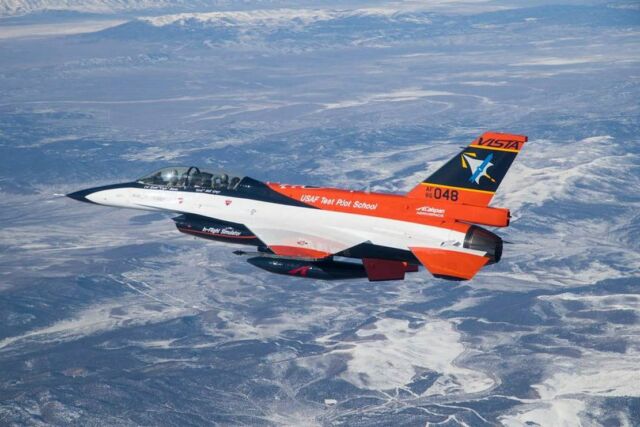 DARPA completes first flight tests of AI-controlled fighter jet specialized F-16, to reduce human casualties.
Developed under DARPA's Air Combat Evolution (ACE) program, Artificial Intelligence (AI) algorithms have progressed from controlling simulated F-16s flying aerial dogfights on computer screens to controlling an actual F-16 in flight.
The flights demonstrated that AI agents can control a full-scale fighter jet and provided invaluable live-flight data.
The aircraft, a highly modified two-seat F-16, can be programmed to demonstrate the flight-handling characteristics of a variety of different aircraft types.
"Thanks to the outstanding teamwork and coordination between DARPA, the Air Force Test Pilot School, the Air Force Research Laboratory, and our performer teams, we've made rapid progress in Phase 2 across all areas of the ACE program," said Air Force Lt. Col. Ryan "Hal" Hefron, the DARPA program manager for ACE. "VISTA allowed us to streamline the program by skipping the planned subscale phase and proceeding directly to a full-scale implementation, saving a year or more and providing performance feedback under real flight conditions."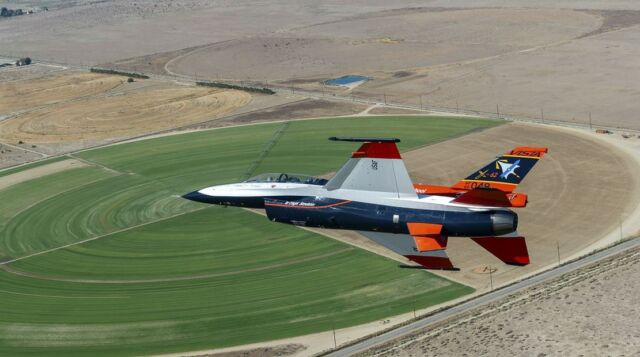 "We conducted multiple sorties [takeoffs and landings] with numerous test points performed on each sortie to test the algorithms under varying starting conditions, against various simulated adversaries, and with simulated weapons capabilities."