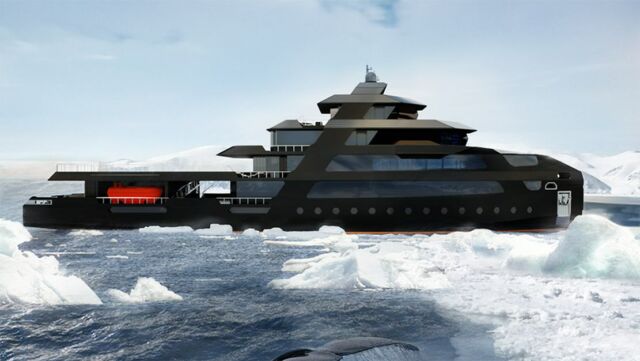 68m Explorer yacht Nautilus 650 MY2023 'Black Whale' concept with an imposing matt black exterior, unveiled.
The 68m Nautilus 650 MY2023 'Black Whale' by Dynaship Yacht Design, is a green-powered explorer yacht designed with an ice-class hull, to withstand extreme Arctic conditions.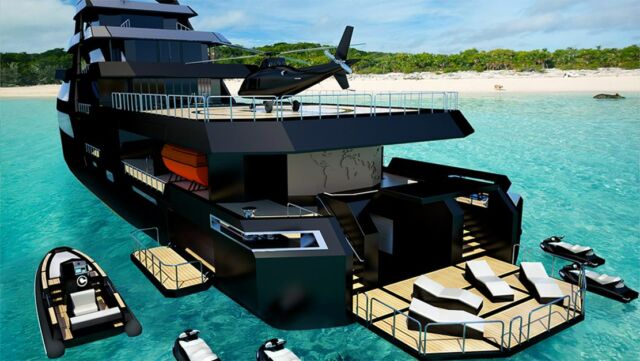 The concept yacht is designed with 40 days of autonomy at sea and features low-emission generators to ease the environmental impact.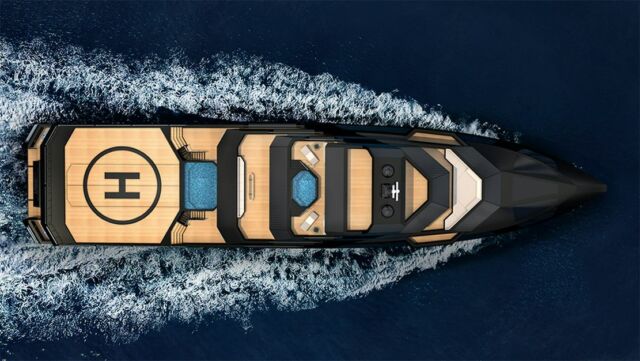 The Nautilus 650 is able to accommodate up to 12 guests across 5 VIP cabins, and 18 people in eleven crew cabins at the lower deck.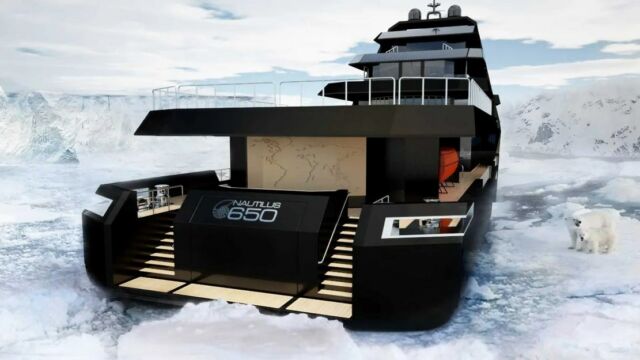 The explorer yacht is expected to have a maximum speed of 17 knots with a cruising speed of 15 knots.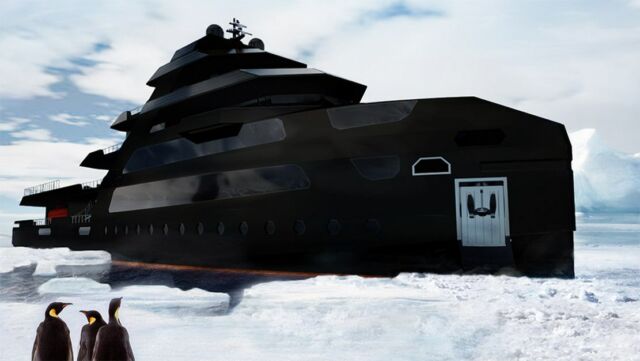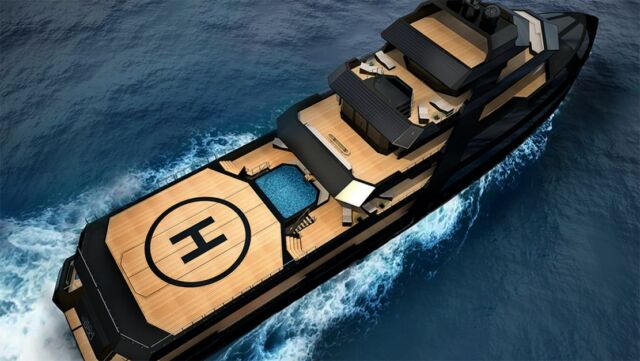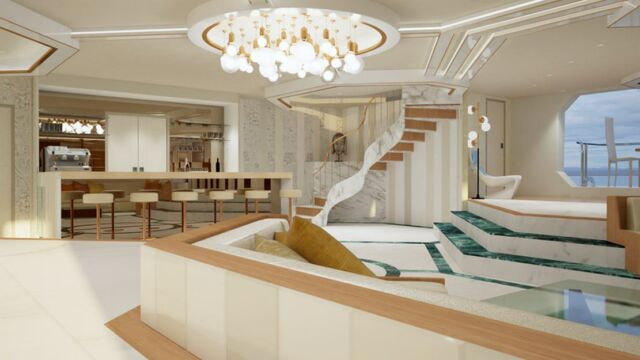 Images credit Dynaship Yacht Design