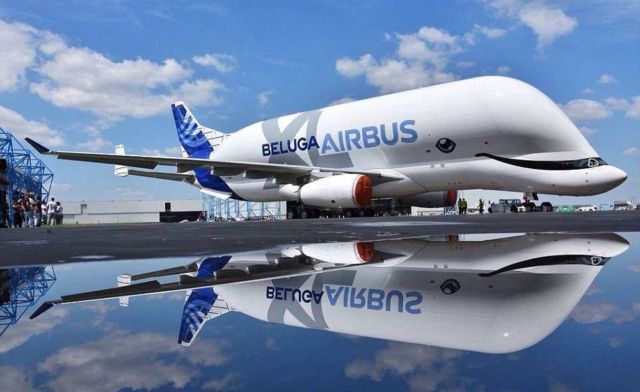 Airbus Beluga giant cargo plane gets a makeover at the paint shop in Toulouse, France.
Named after the Arctic whale for its similar appearance, the cargo aircraft is set to take ground tests before its first planned flight this summer.
The first BelugaXL has rolled out of the paint shop unveiling a special livery making it look like a Beluga Whale. The livery was one of six choices submitted to Airbus employees through a poll where 20,000 people participated. With 40% votes in favour, the smiley livery won.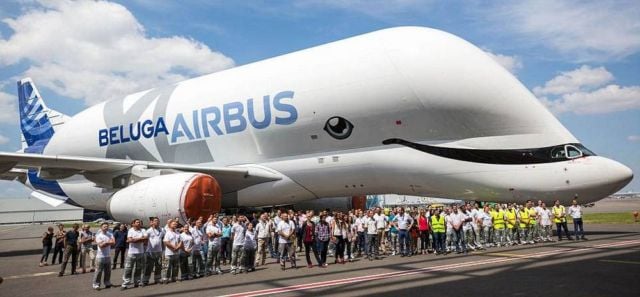 The decision to build the BelugaXL was taken in November 2014 to address the transport and ramp-up capacity requirements for Airbus beyond 2019.
The new oversize air transporters are based on the A330-200 Freighter, with a large re-use of existing components and equipment. The first of five BelugaXLs will fly in summer 2018 and enter into service in 2019.
source Airbus