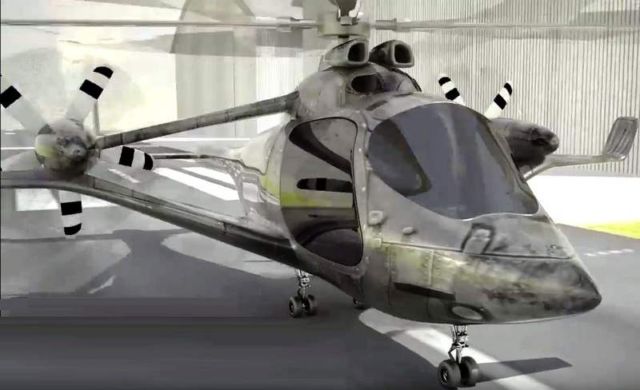 Airbus just patents an advanced version of Eurocopter X3 currently under development, which will be world's fastest helicopter.   Watch the detailed video…

The helicopter is part of Airbus's high-speed, long-range, Hybrid Helicopter (H3) concept. The patented helicopter can fly at speeds exceeding 293 miles per hour.
Typical speeds of modern helicopters ranges from 150-160 miles per hour. The next fastest helicopter is the US army's CH-47F Chinook, which files at 195 miles per hour. So it beats the next fastest helicopter by over 100 miles per hour, which is unprecedented.
During high-speed forward flight, the pilot brings the main rotor to a low pitch. Effectively converting the helicopter into an airplane.