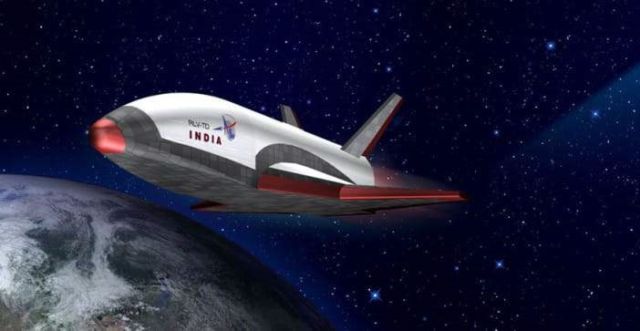 India's Reusable Launch Vehicle-Technology Demonstrator (RLV-TD), successfully flight tested, on May 23, 2016.
ISRO successfully flight tested India's first winged body aerospace vehicle, a small version of the space shuttle, operating in hypersonic flight regime.
Images credit ISRO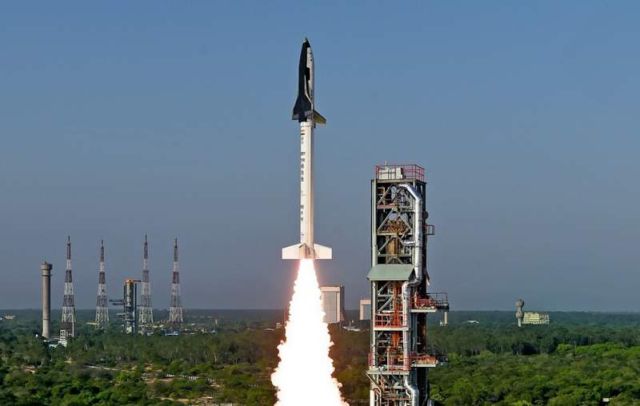 In this experimental mission, the HS9 solid rocket booster carrying RLV-TD lifted off from the First Launch Pad at Satish Dhawan Space Centre, Sriharikota at 07:00hr IST.  After a successful flight of 91.1second, HS9 burn out occurred, following which both HS9 and RLV-TD mounted on its top coasted to a height of about 56 km. At that height, RLV-TD separated from HS9 booster and further ascended to a height of about 65km.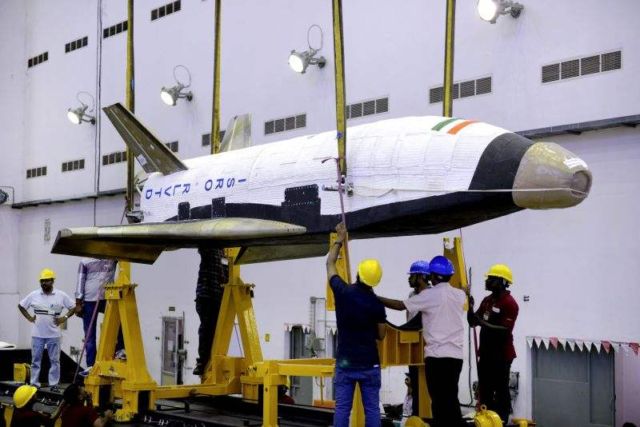 Read more at BBC
source ISRO