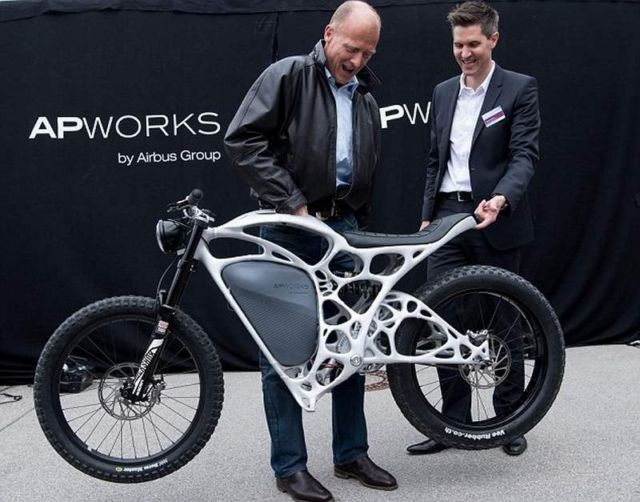 Airbus unveiled a 3D printed motorbike you can pick up with one hand, the electric 'Light Rider' that can reach 50mph.
Airbus' APWorks launches the 'Light Rider,' a $56,000 3D printed motorbike, features hollow frame parts, that can cover a range of 37 miles (60 kilometers).
Images credit APWorks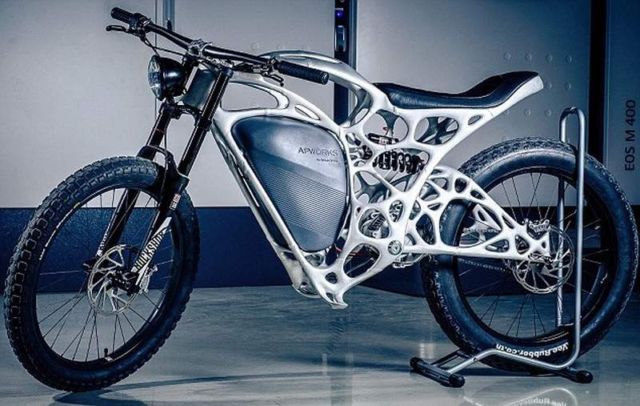 APWorks, a subsidiary of Airbus Group, has worked at the forefront of additive layer manufacturing (ALM) and advanced materials since its launch in 2013. Produces bionically optimized metal parts for a wide range of industries, from aerospace to automotive and robotics.
Its newest creation is the world's first 3D-printed motorcycle, made using APWorks' Scalmalloy® material, weighing in at a svelte 35 kg.
Dubbed the Light Rider, the new APWorks design has truly earned its name as a lightweight in its class. With a 6 kW electric motor powering it from zero to 80 km per hour in just seconds and a frame boasting a mere 6 kg, the world's first 3D-printed electric motorcycle is 30% lighter than conventionally manufactured e-motorcycles.
https://www.youtube.com/watch?v=yE9mp4UrLPE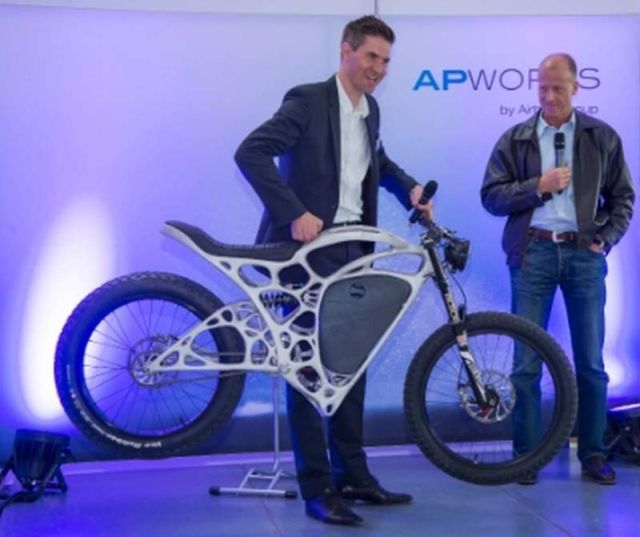 source Airbus