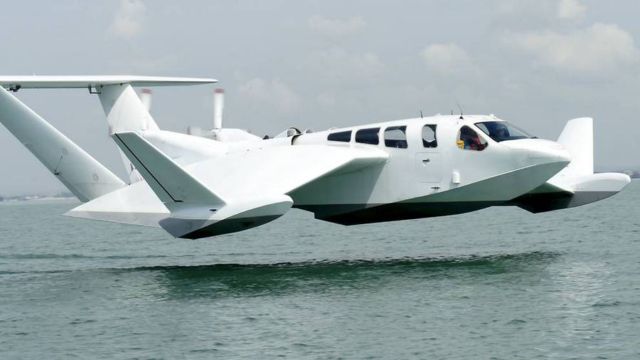 The peculiar looking Airfish 8 "flying boat" can carry 8 passengers while soaring above water at 120mph.
Using 'wing-in-ground effect' the AirFish 8 (AF8) from Singapore needs 500m to takeoff or land.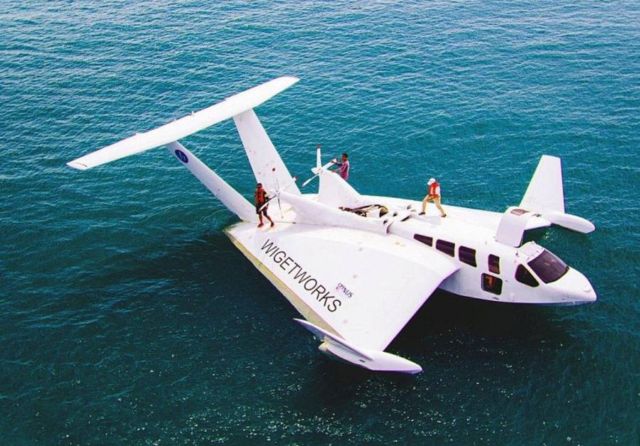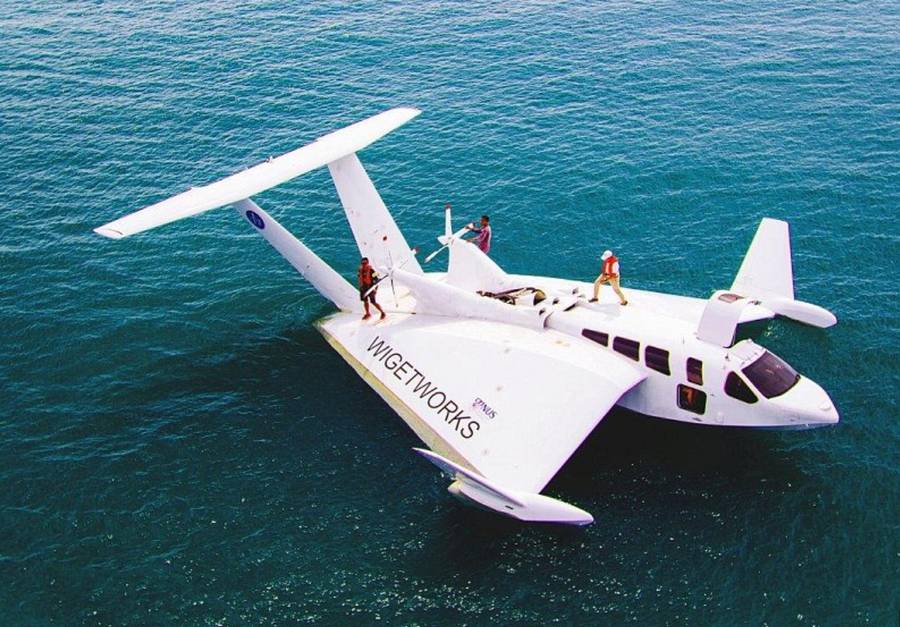 It has a range of 300 nautical miles, is powered by a 500bhp V8 car engine that runs, flies some 5m above water and doesn't require a runway.
via autoblog