'Alice' all-electric aircraft unveiled at the Paris Air Show, will have 600 mile range.
Eviation Aircraft revealed an all-electric aircraft prototype capable to transport nine passengers at a range of 600 miles.
Alice uses distributed propulsion with one main pusher propeller at the tail and two pusher propellers at the wingtips, this allows both reducing drag and redundancy.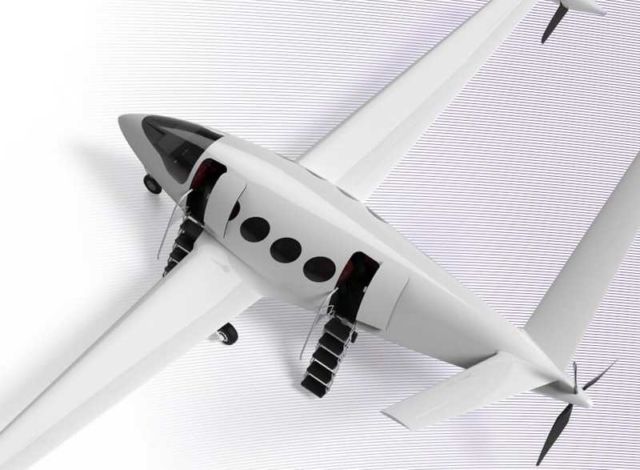 Omer Bar-Yohay, CEO of Eviation Aircraft, said:
"At a time when we are more connected than ever, our mobility options must adapt to reflect this new, efficient future. Whether it is a zero emissions, low-cost trip from Silicon Valley to San Diego, or Seoul to Beijing, our all-electric aircraft represents a chance for people to move with the speed and impact our global economy now demands."
We are building the future of regional transit, changing consumers perception of both distance and time.
An electric aircraft designed to take 9 passengers up to 1,000km at more than 240kts.
source Eviation