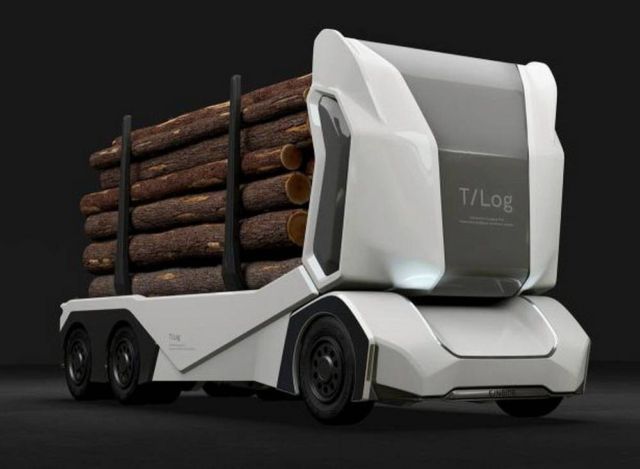 All-electric, autonomous logging truck revealed at Goodwood Festival of Speed.
Swedish tech start-up Einride unveiled all-electric autonomous logging truck, with no need for a driver, enabling cost-effective logging transport.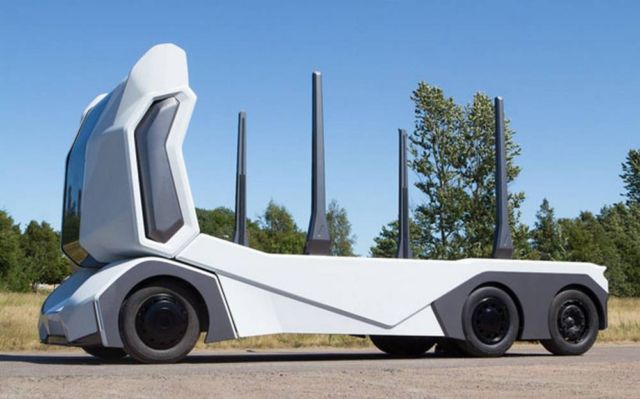 Powered by the Nvidia Drive self-driving platform, the T-log is capable of SEA level 4 self-driving. It has no driver's cab but can be remote-controlled by a human operator, from hundreds of miles away using Phantom Auto teleoperation safety technology designed to provide robust, minimal latency telecommunications even with 4G. No driver's cab enables a smaller vehicle, increased loading capacity, greater flexibility, lower production costs, lower operating costs and optimized energy consumption, allowing the T-log to run solely on batteries, even in difficult environments.
Robert Falck, CEO of Einride, said:
"Einride is constantly pushing the boundaries of autonomous and all-electric vehicles in our ambition to lead the transition to a sustainable transportation system. With the T-log, we've created a vehicle that can withstand the rigours of a demanding environment. It is uncharted territory for us, but also an enormous market for battery-powered AVs."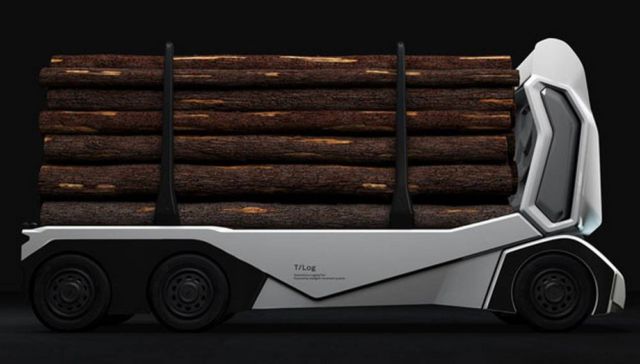 source Einride