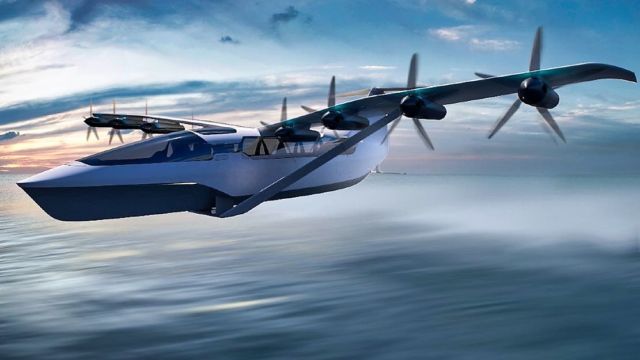 All-electric Seaglider seaplane glides on the water's surface like a hovercraft, using "ground effect."
The Regent's all-electric Seaglider has a 180-mile range, at speeds from 145 to 180 mph.
The electric maritime transportation enables drastic decreases in fuel costs, maintenance, and taxes.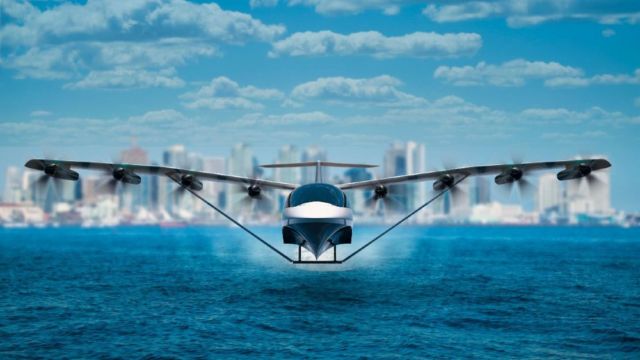 No airport security and 180mph cruise speed enable faster door-to-door times.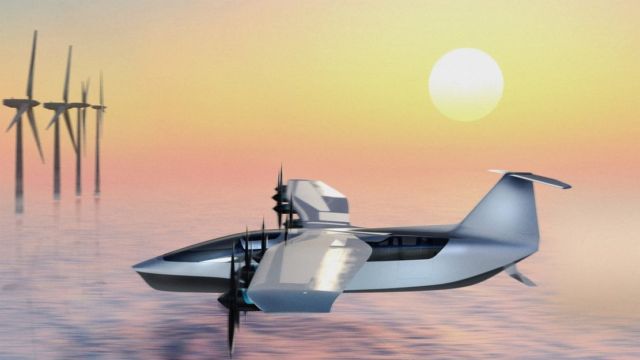 Seaglider's 100% electric propulsion system enables zero-emission, high-speed transportation.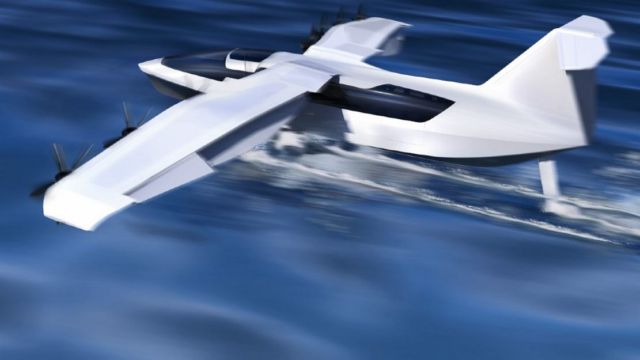 Mark Cuban, the Dallas Mavericks' owner who is part of the Founder Fund, said:
"We manufacture all-electric, passenger-carrying, wing-in-ground-effect vehicles to service coastal routes with technology available today.
The efficiency of coastal transportation will be a hundred times greater with Regent. The idea of having to get between two coastal points is always stress inducing. Regent changes all that and makes it fast and easy."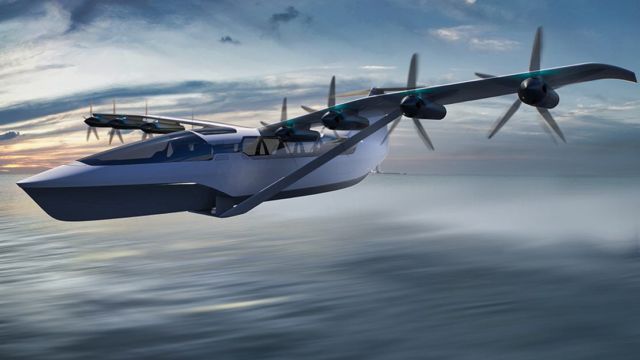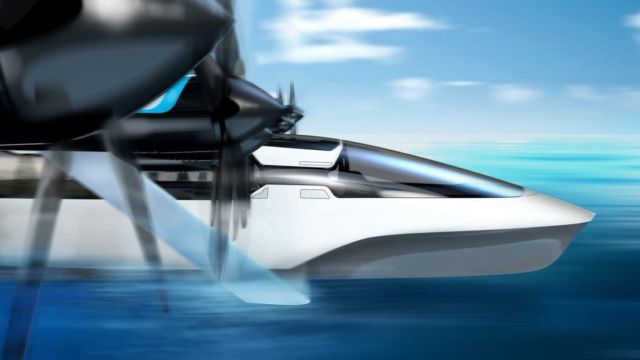 source Regent