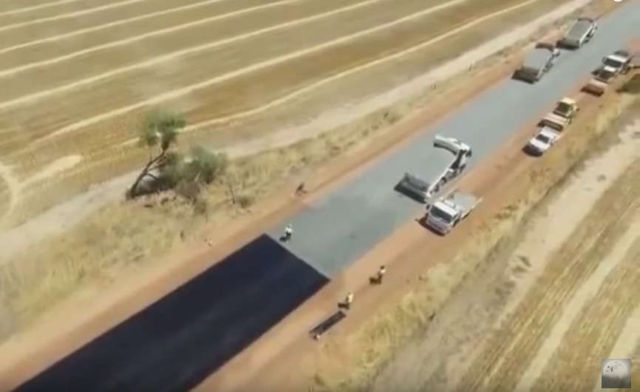 Look at the video the amazing way they build a road at Australia…
Finishing touches were recently accomplished on the $443,000 upgrade to Airstrip Road. Funded through Roads to Recovery Funding Program. A great job by our road works crew and Trevor Longman with the Shires drone for the footage.
A total of 4.9kms were completed over a two day period.