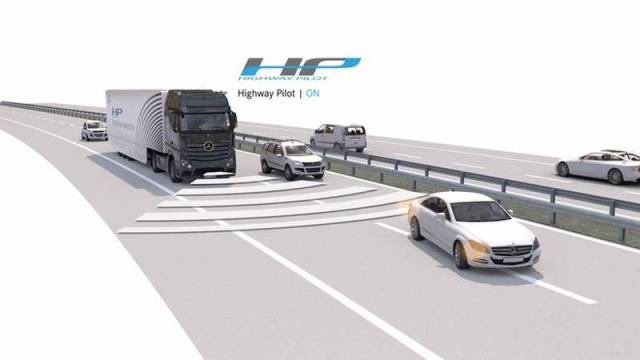 In a world first a Mercedes-Benz autonomous truck hits the highway, and its automated driving functions "promote safety and efficiency in road traffic."
Mercedes-Benz Actros with Highway Pilot is the first series-production truck to drive on a partially automated basis on the motorway.
On the A8 highway between Denkendorf and Stuttgart airport Daimler Trucks is today having the world's first series-production truck, to run on an automated basis drive on the motorway.
The self-driving truck has a special permit, allowing it to drive on motorways on an automated basis.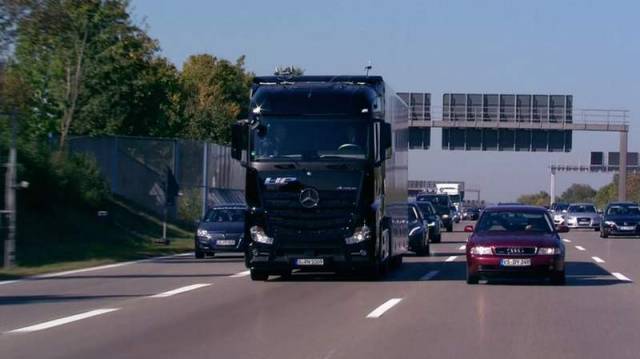 Daimler Board Member Dr Bernhard, said:
"Today's premiere is a further important step towards the market maturity of autonomously driving trucks – and towards the safe, sustainable road freight transport of the future."
Sven Ennerst, Head of Development Daimler Trucks, commented:
"We are delighted that Baden-Württemberg has approved these tests for us. In so doing the state is demonstrating true pioneering spirit. And we are of course also delighted that the German Technical Inspection Authority has so clearly confirmed the safety of our system."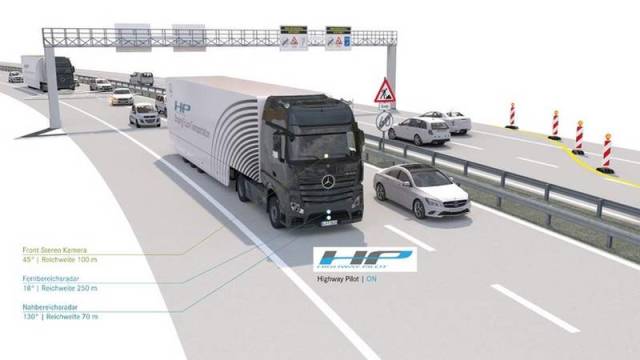 The multi-sensor fusion, i.e. the combination of proven new-generation assistance and safety systems and sensors, enables the truck with the Highway Pilot system to continually observe the entire area in front of the vehicle and to take control itself in certain situations. This gives Dr Wolfgang Bernhard the opportunity to take his hands off the wheel without incurring any risks.
source Mercedes-Benz