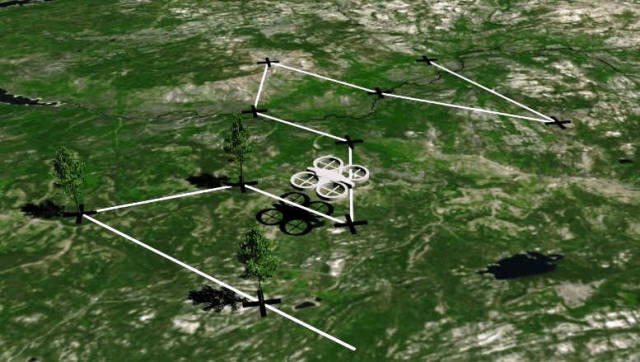 A new company is developing the technology to plant one billion trees a year, using drones.   Watch the videos…

Biocarbon Engineering is using emerging technologies for mapping and deliver precision planting, to increase the uptake rates and the likelihood of healthy forest development.
Destruction of global forests from lumber, mining, agriculture, and urban expansion destroys 26 billion trees each year. We believe that this industrial scale deforestation is best combated using the latest automation technologies.
The company collecting detailed terrain data in order to produce high-quality 3D maps of farmland, plantations and areas to be restored.
A short documentary about BioCarbon Engineering mission to change the world… one billion trees at a time:
There are a variety of tree-planting techniques, including planting by hand and delivering dry seeds by air. However, hand-planting is slow and expensive, and spreading dry seeds results in low uptake rates.
Biocarbon Engineering solution balances these two methods:
First, by planting germinated seeds using precision agriculture techniques, we increase uptake rates.
Second, the scalable, automated technology significantly reduces the manpower requirements and costs. Finally, our mapping UAVs will also provide invaluable intelligence on planting patterns, landscape design and appropriate timing.
source biocarbonengineering