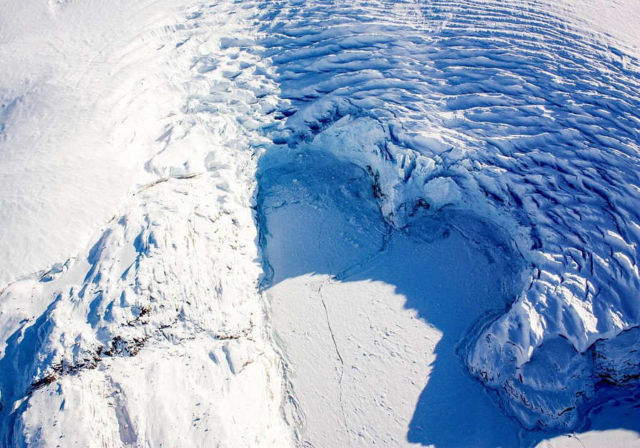 A heart-shaped calving front of a glacier in northwest Greenland, as seen during an Operation IceBridge flight on Mar. 27, 2017.
The year 2017 was a record-breaking one for Operation IceBridge, NASA's aerial survey of the state of polar ice. For the first time in the mission's nine-year history, IceBridge carried out seven field campaigns in the Arctic and Antarctic in a single year. In total, researchers flew more than 214,000 miles, the equivalent of orbiting the Earth 8.6 times at the equator. IceBridge aims to close the gap between two NASA satellite campaigns that study changes in the height of polar ice.
Learn more about Operation IceBridge.
Image Credit: NASA/Maria-Jose Viñas
Editor: Yvette Smith