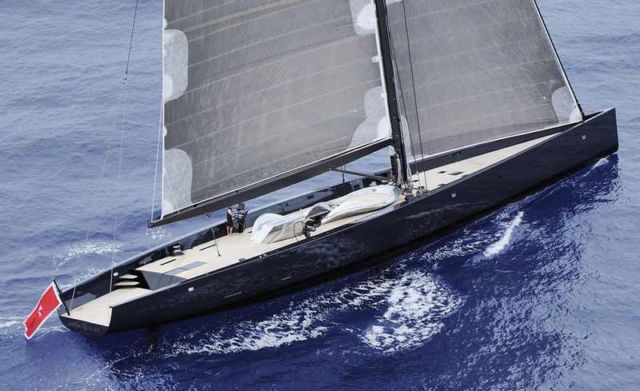 Angels' share sailboat is defined by simplicity and beauty, featuring a stunning dark blue hull.
The 40 meter long carbon fiber sloop Angels' share by Wally shipyard, features a 60 meter-tall mast with a sail surface of 727 square meters.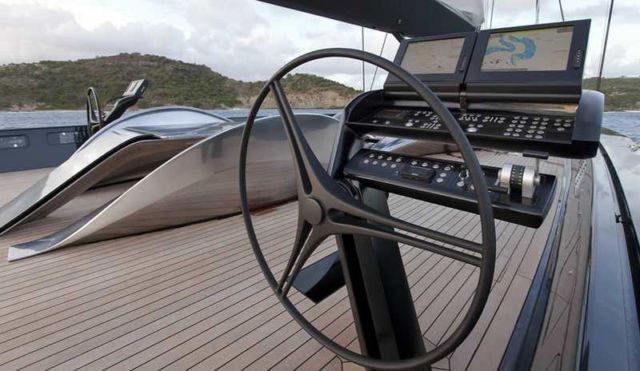 To ensure true sailing yacht performance and optimise safety, she features the water ballast combined with the lifting keel. The water ballast improves the stability of the light displacement boat (110 tons) while the 6-meter deep keel improves the righting moment.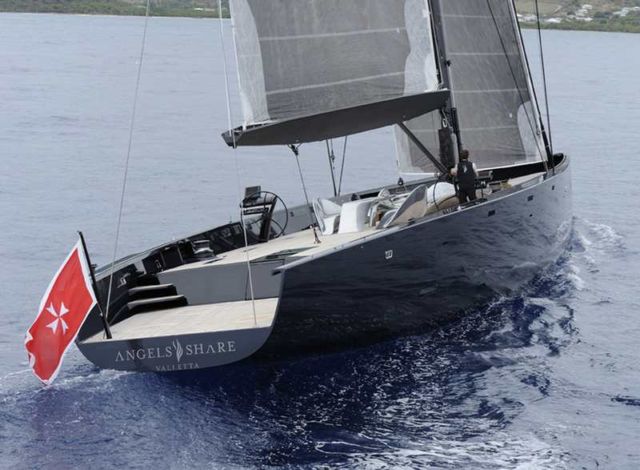 The deck bulwark leaves the hull lines pure while offering more privacy and protection, and containing amidships on both sides part of the water tanks. The stern features the iconic Terrace-on-the-sea, delivering the Wally inside-outside living concept: a 20 m2 uncluttered area at water level that can be accessed from both the main saloon inside, and the deck outside.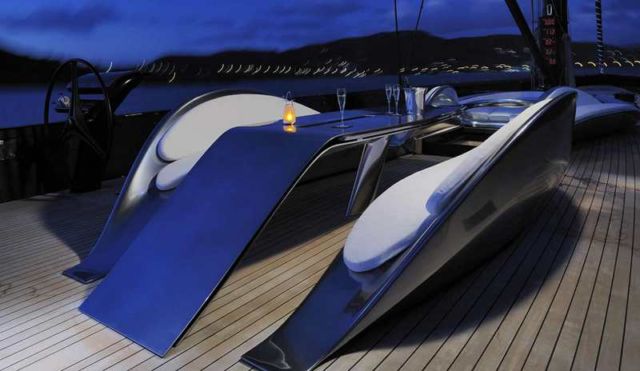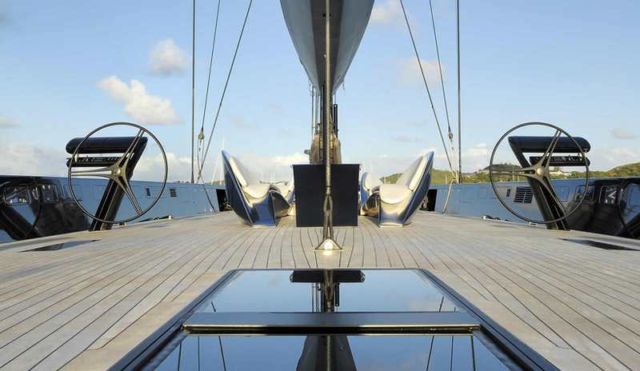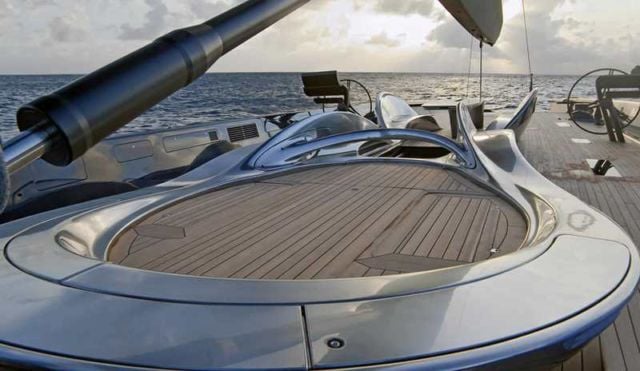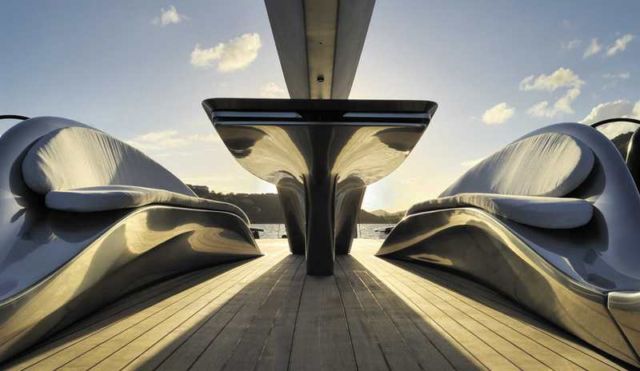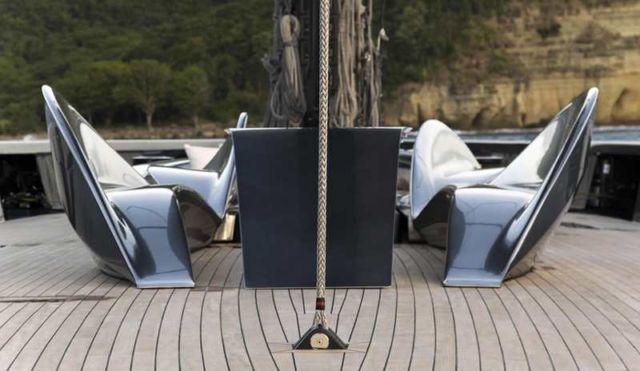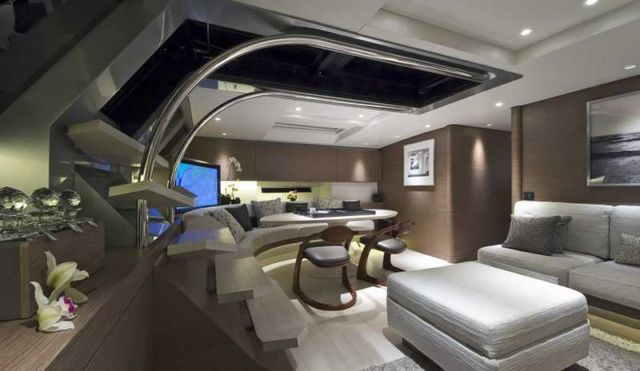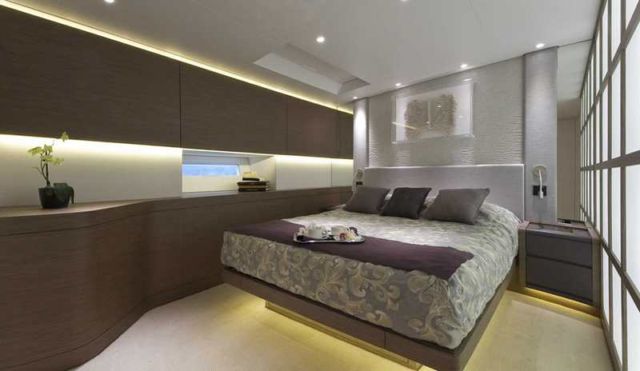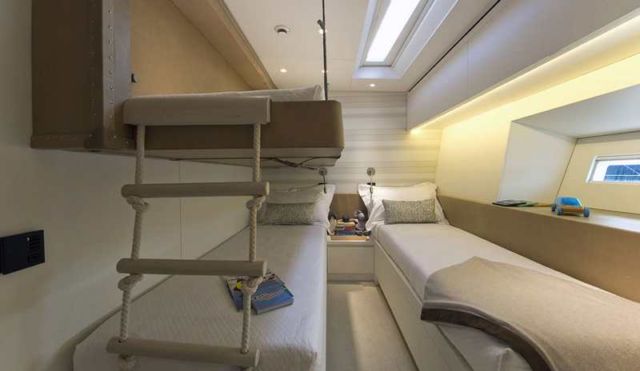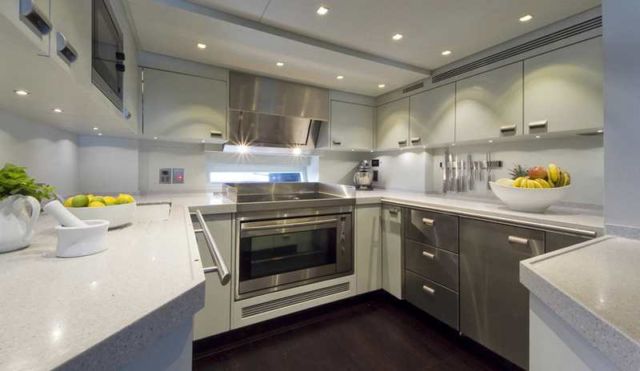 Images credit Wally
source Wally