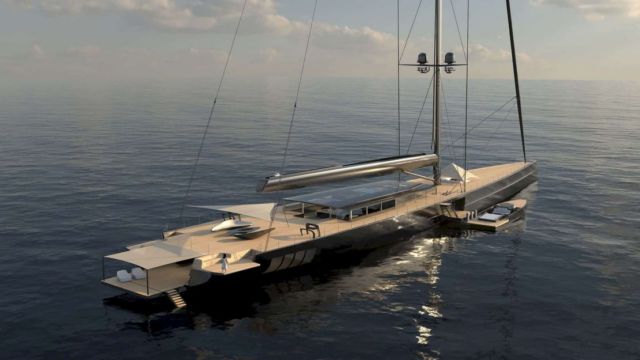 Royal Huisman and Malcolm McKeon are proud to unveil APEX 850 85 m world's largest sloop.
This is undoubtedly the most ambitious and inspiring concept yet to be developed in an exclusive relationship between Royal Huisman and the renowned superyacht designer Malcolm McKeon.
Above her sleek and powerful 85 m / 279 ft hull, APEX features a towering 107 m / 351 ft air-draft rig that will dominate the marine landscape wherever in the world she drops anchor.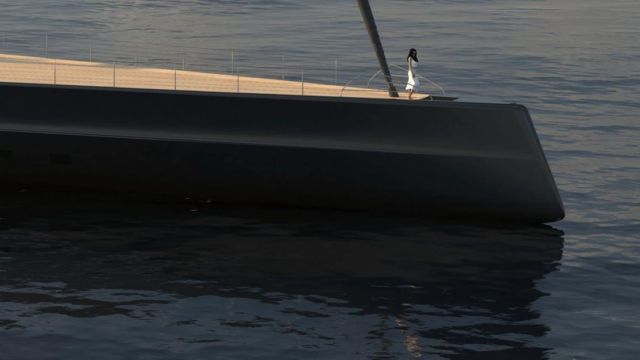 Stunning minimalism in every aspect of McKeon's radical design serves to emphasise the grace and potential of this extraordinary ocean greyhound. Even the all-glass superstructure, encompassing some 200 m2 / 2150 ft2 of guest cockpit and a luxurious saloon, scarcely seems to be there – an understated, almost ethereal presence.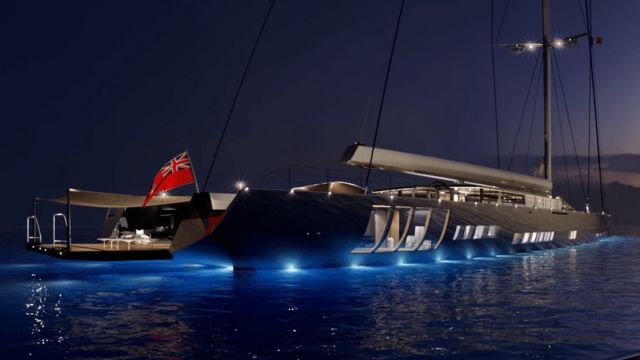 Malcolm McKeon comments: "The sailing experience of APEX 850 will be sensational, with speeds in excess of wind speed in most conditions. Her retractable keel, optimised weight distribution and limited heel angle will provide stability, comfort and safety for all on board. Her twin high aspect rudders will provide a rapid response to her fly by wire helm."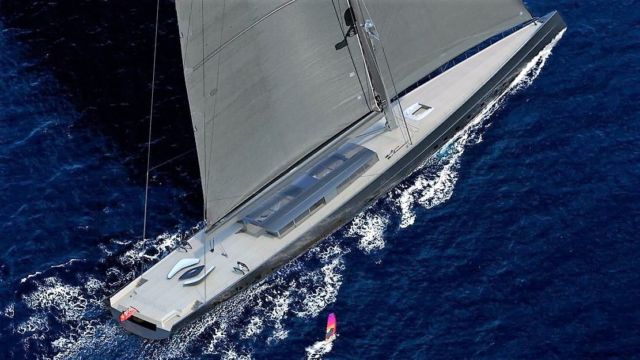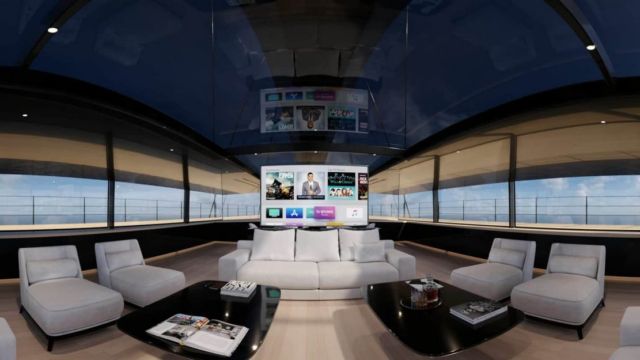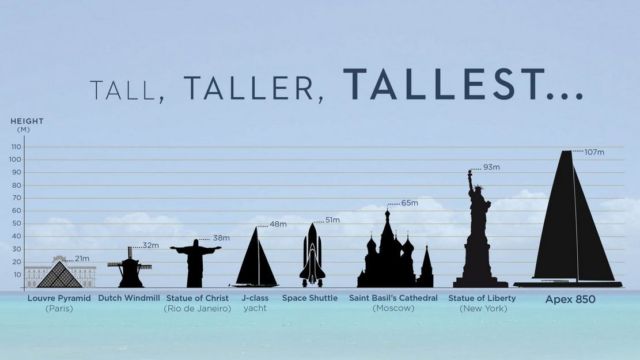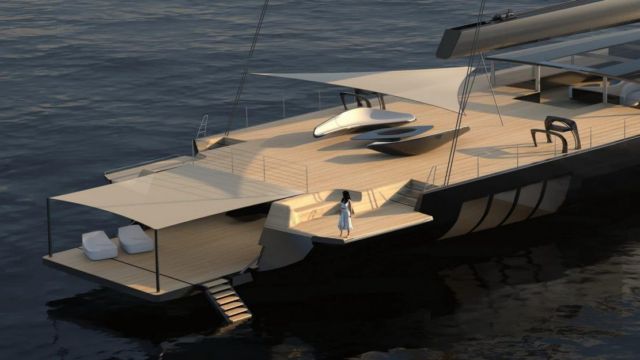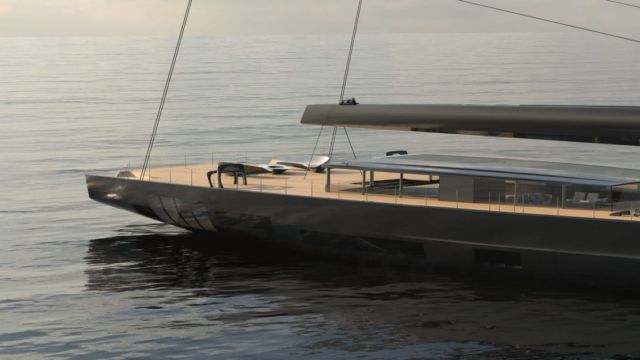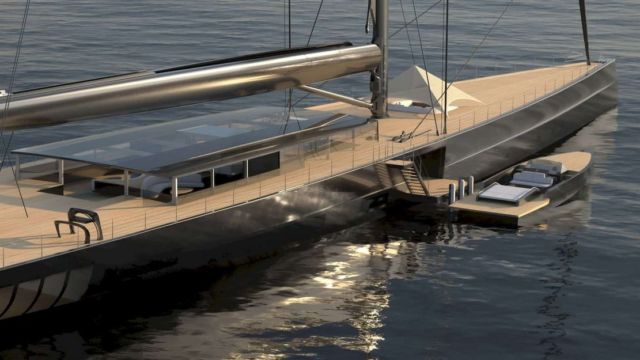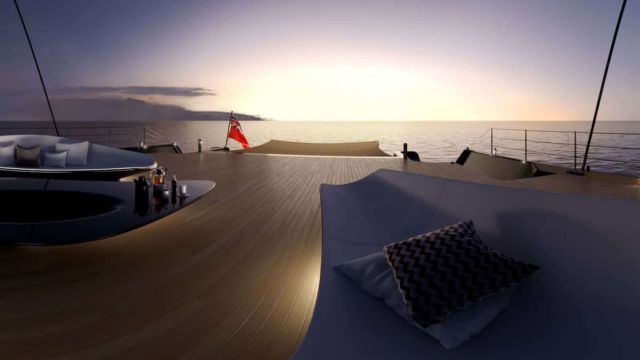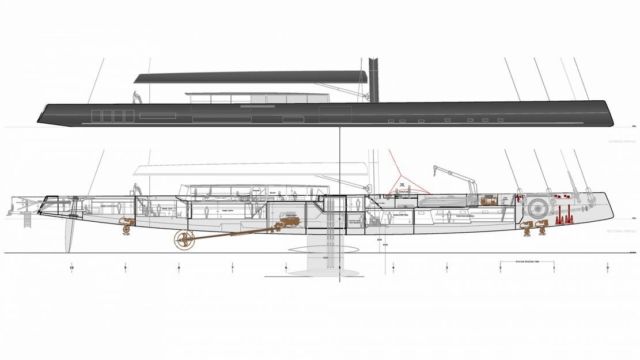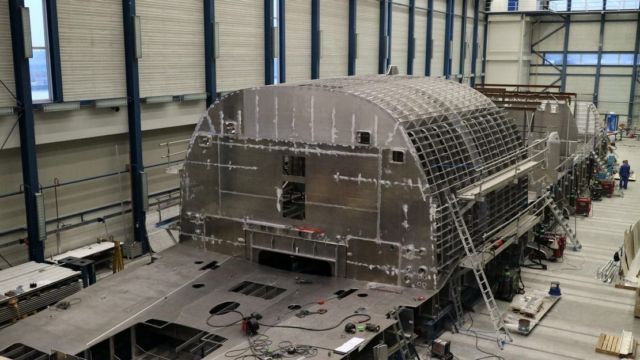 source Royal Huisman