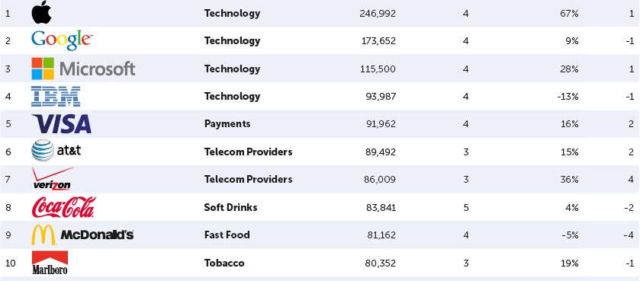 Apple became the most valuable brand in the world, surpassing Google, and is now valued at $247 billion.
According to the annual ranking of the world's most valuable brands issued by research company Brandz, Apple increased in value by 67 percent over the past year.
Google is up nine percent, to reach $174 billion.
Microsoft at third place, valued at $116 dollars.
Coca Cola is eighth, at $84 billion.
via macrumors
BrandZ brand value report [PDF]