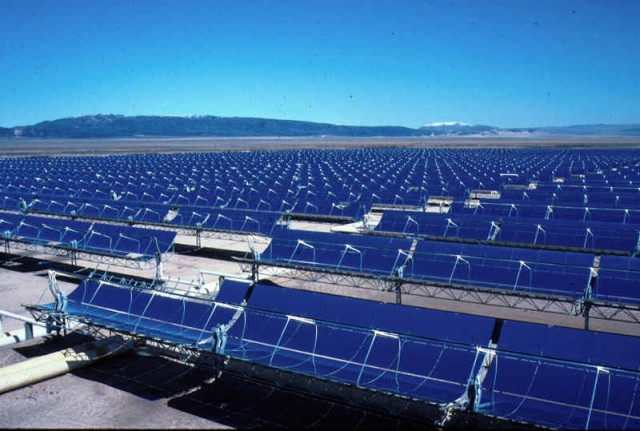 Apple plans to spend $2 billion building out a huge data center facility, that will be entirely solar- powered.
Image © wikimedia
Acting as "a command center," the new Apple's facility in Mesa, Arizona, will be powered completely by clean energy, mainly be solar panels.
The project will provide 70 MW of solar power for Apple, enough solar energy for 14,500 homes.
The project that has a 30-year timeline, is one of the largest investments that Apple has ever made.
Read more at inhabitat