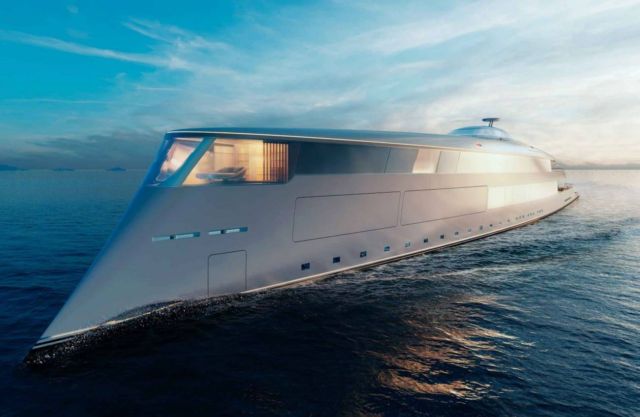 Sinot's Aqua concept is a fascinating 112m superyacht, powered by a hydrogen/fuel cell system.
The flowing exterior lines of AQUA are inspired by ocean swells – the surge of energy induced by winds and currents, boosted by the gravitational forces that control the ocean's tides.
Sinot explains about the amazing yacht:
"In the design and development of AQUA, our team derived inspiration from owners' lifestyles, the fluid versatility of water and cutting-edge technology, combining all of this in a 112m superyacht with truly innovative features.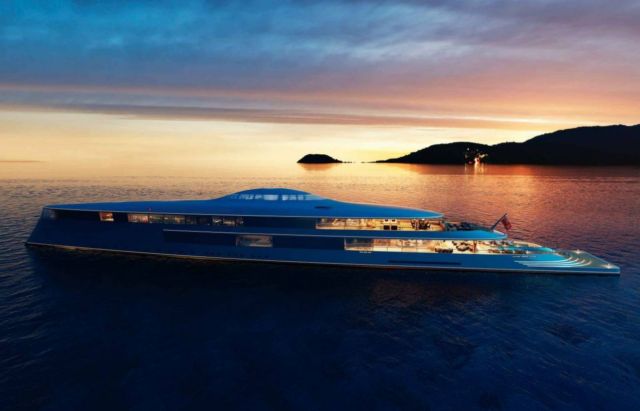 On board, the interrelated requirement for privacy and space has been addressed with an extraordinarily large owner's pavilion. To accentuate the link with the water, much thought has been devoted to making the ocean as accessible and visible as possible."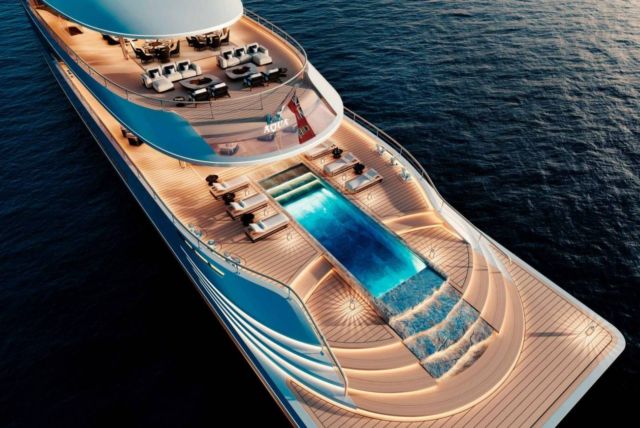 At the lower decks, the usual parameters for propulsion, range and speed have been translated into a complete hydrogen-electric system, whose physical dimensions and operational characteristics reinforce a comprehensively innovative superyacht experience.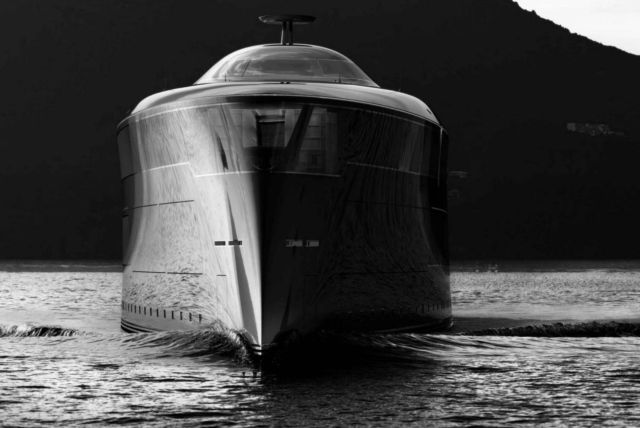 Those fluid, free-flowing lines accentuate the freedom of life on the water and blend into their environment in complete harmony with nature. AQUA is configured with a with a five-deck set up, utilizing forward interior space through the high sheer line which subtly descends from bow to aft.
The yacht has been designed to provide those on board with the closest possible proximity to the water. The aft deck features a unique and innovative series of platforms cascading down towards the sea, while a large swim platform allows all AQUA passengers to enjoy the optimal experience of accessing the water at sea level.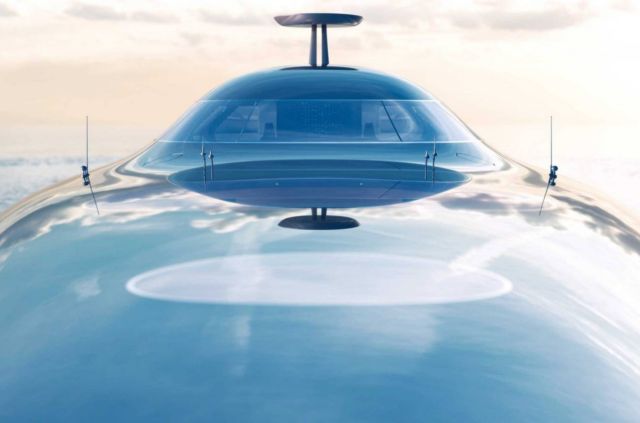 The indoor health & wellness center is a water-world of serenity, where the reflecting waves of the water feature complement the onboard environment with their soft, vibrating motion. Entering this world feels like a subtle spiritual transition; from the relaxed openness of the main lounge to the healing atmosphere of this AQUA-typical spa.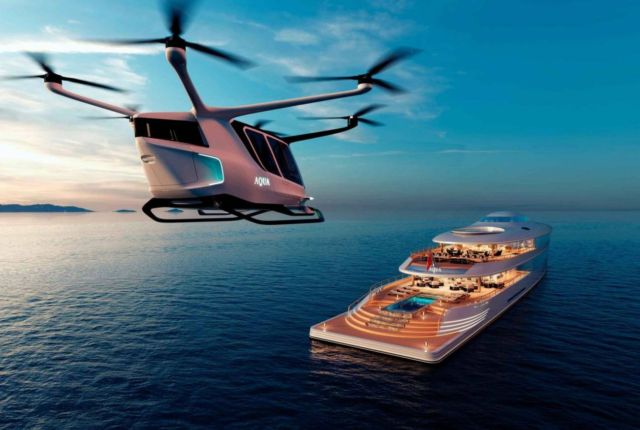 The experience is heightened by passing through the sensational circular tunnel which contains the steps leading from the main lounge on the beach deck to this 'mare tranquillum' in the lower deck. The fullness of the experience is further underlined by the moon-shaped portals surrounding the central lobby, which lead to the gymnasium and massage room.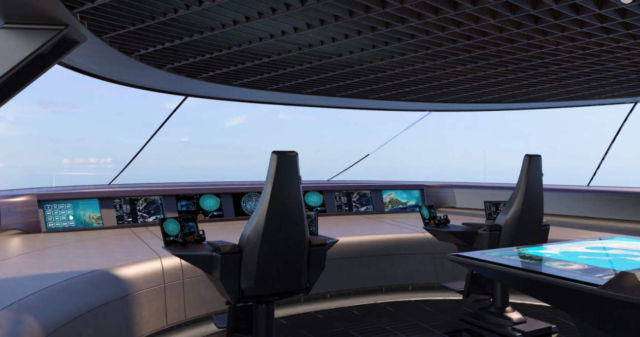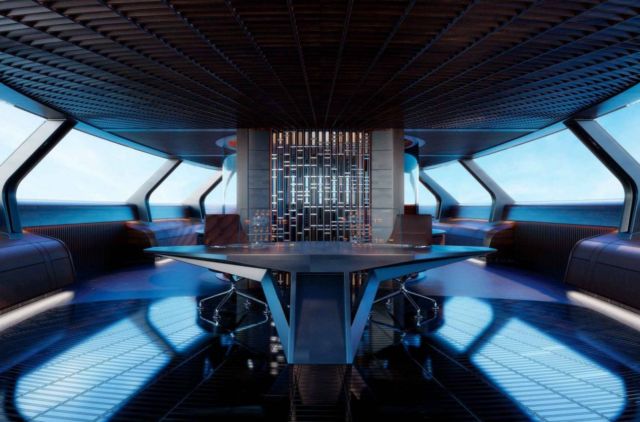 AQUA's wheelhouse, located under the bubble hood-shaped roof on the bridge deck, is designed as a cockpit with a 360° view all around, creating both a great working environment and a spectacular space in which the owner and guests can enjoy the operation of the yacht. The wheelhouse is equipped with state-of-the art systems and head-up display technology. Designed to meet all nautical requirements and fulfil additional demands in decades to come, the wheelhouse can work at the captain's ease or perform under pressure as and when required.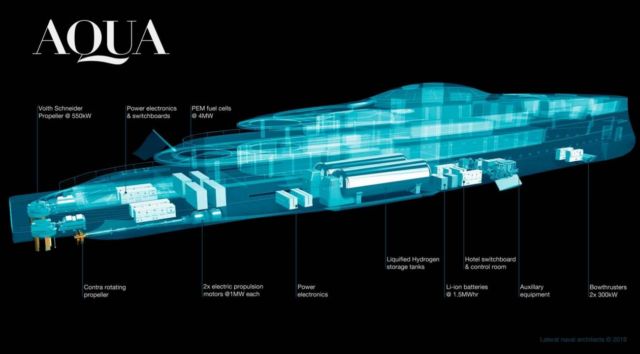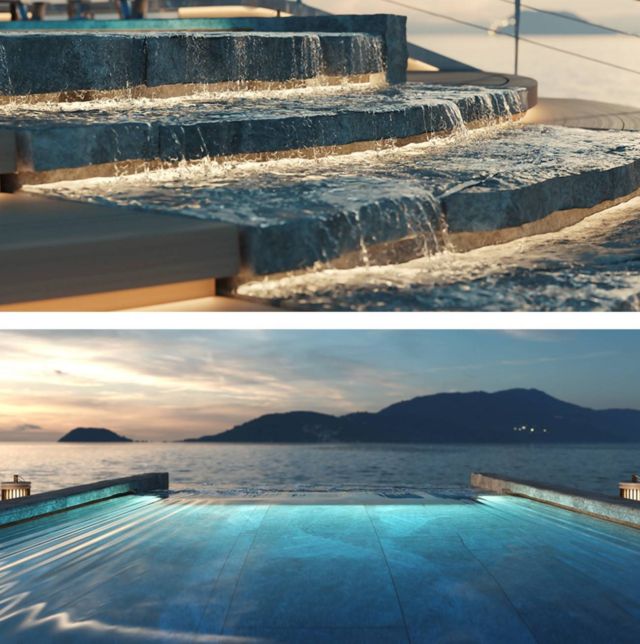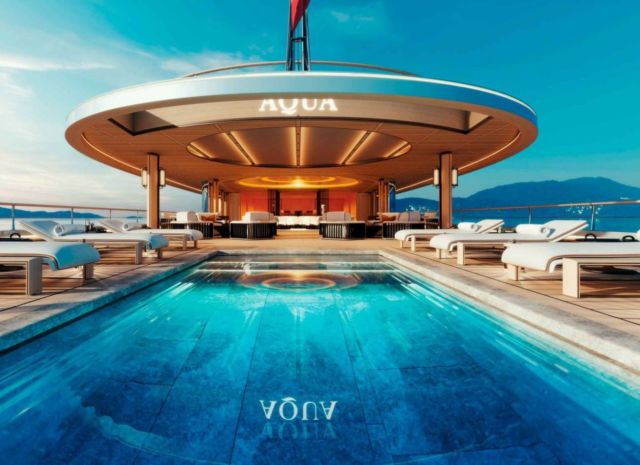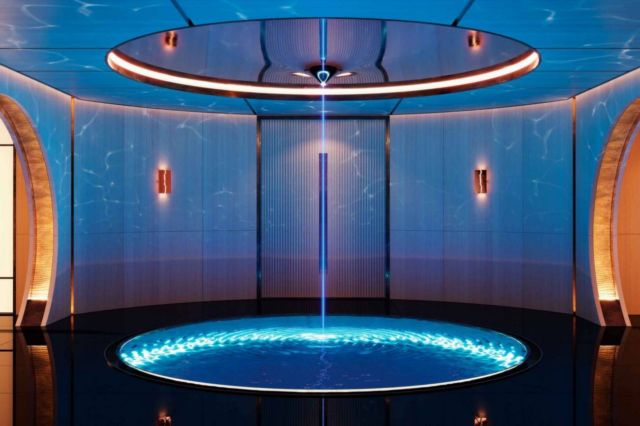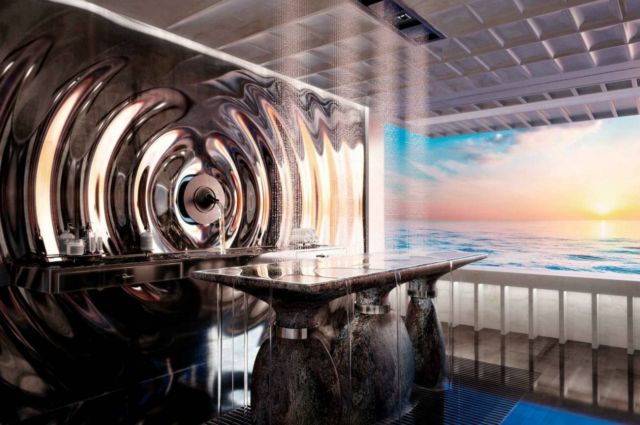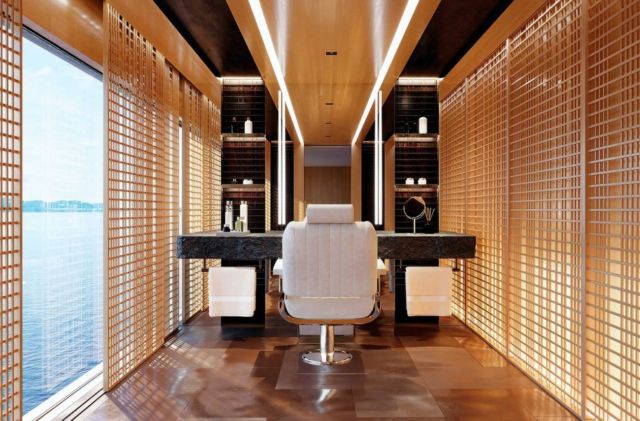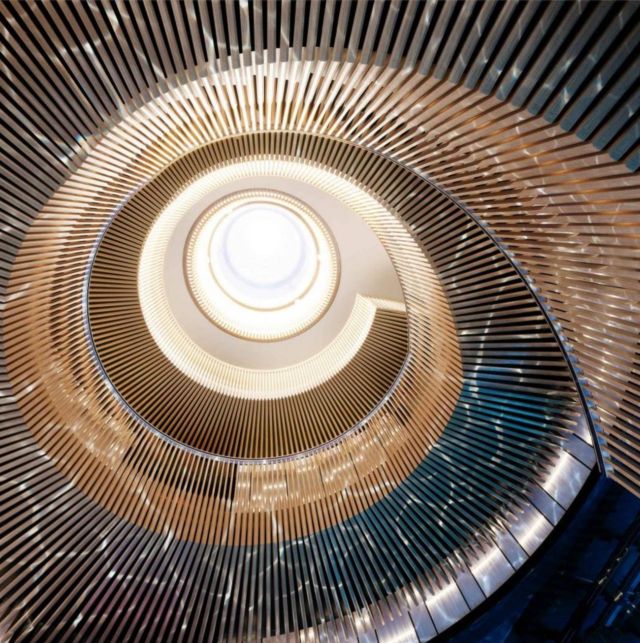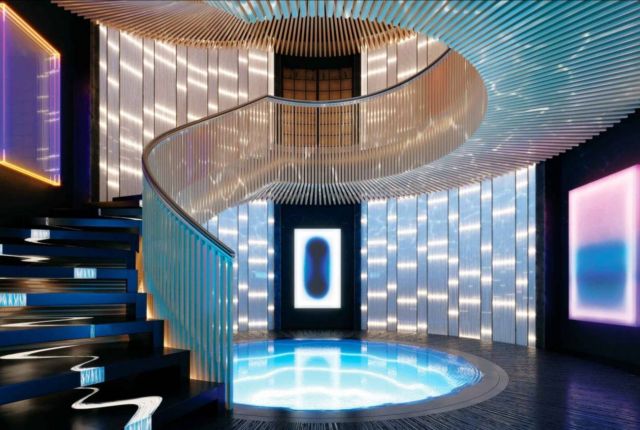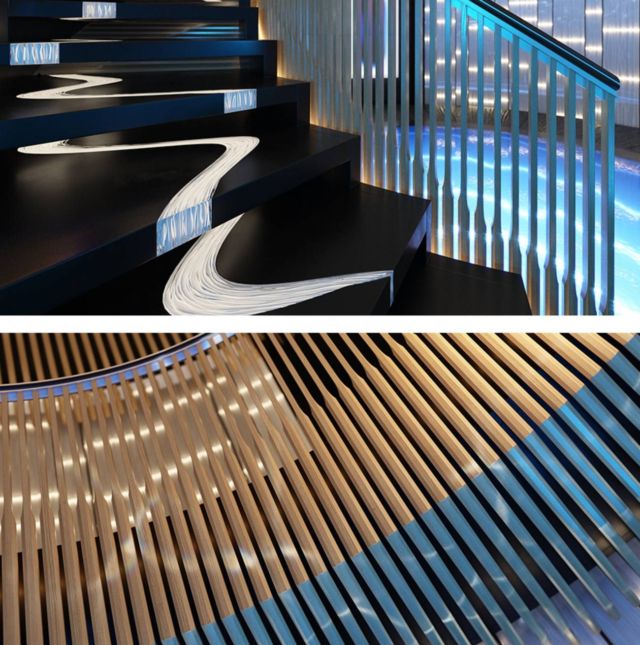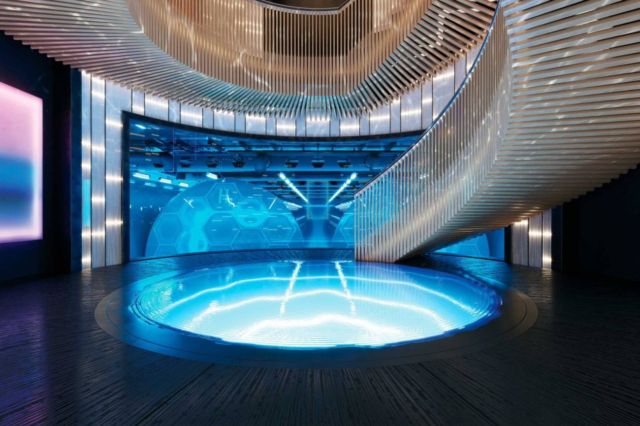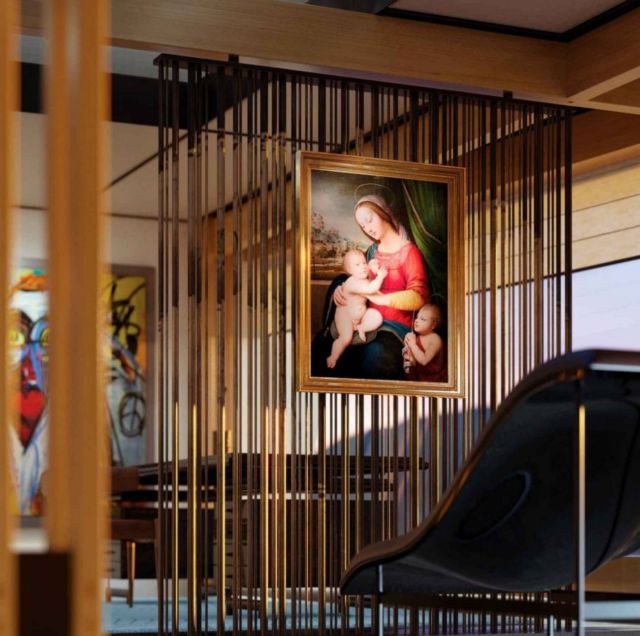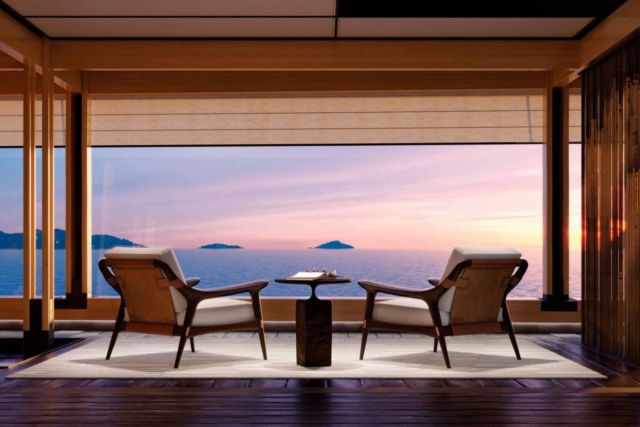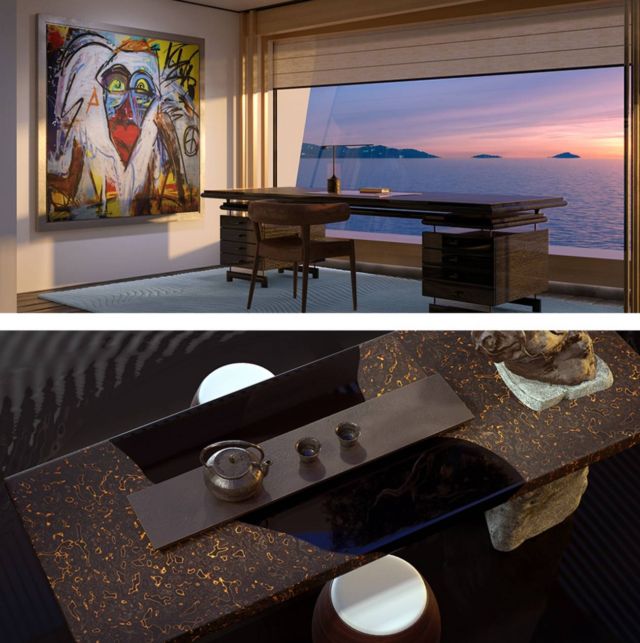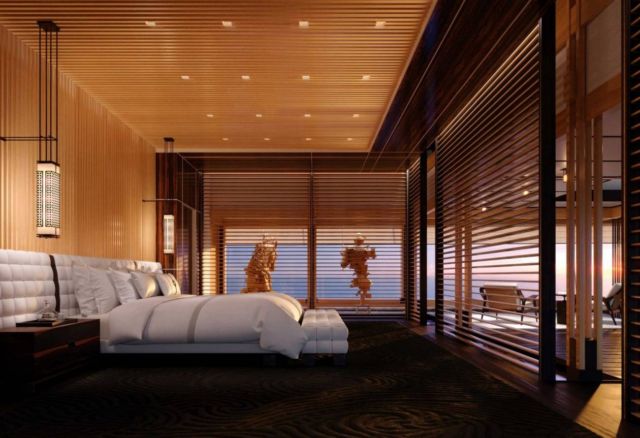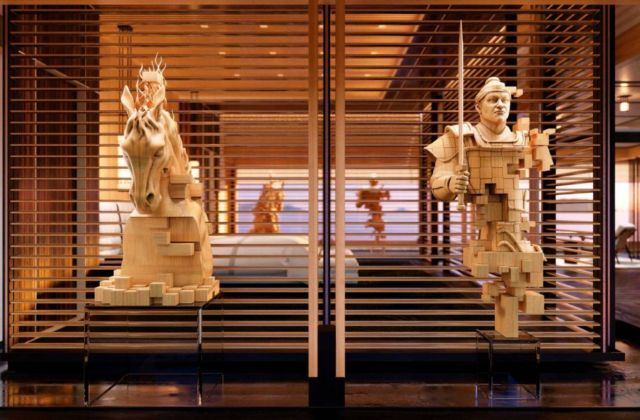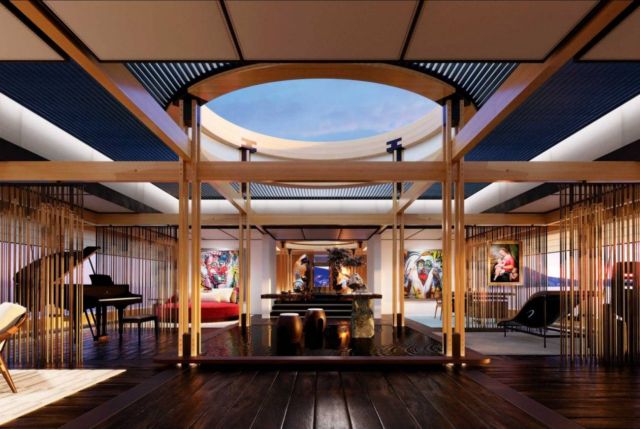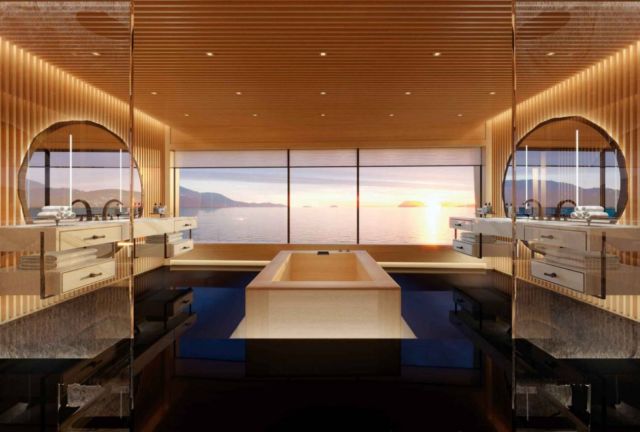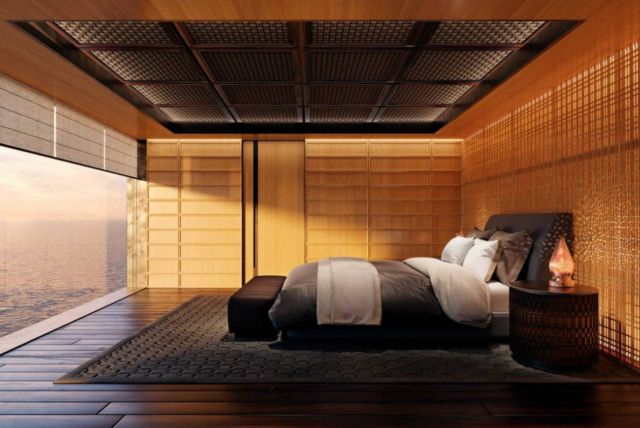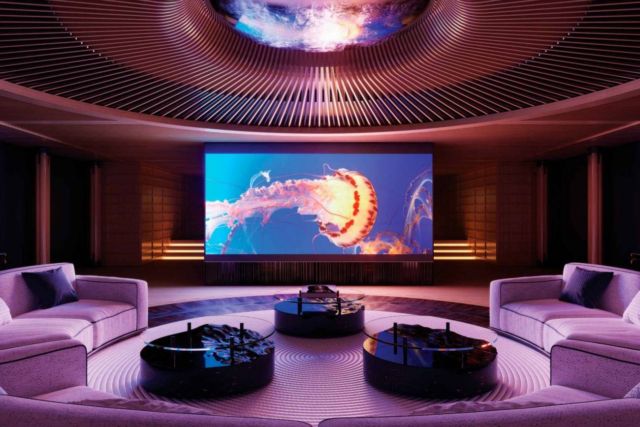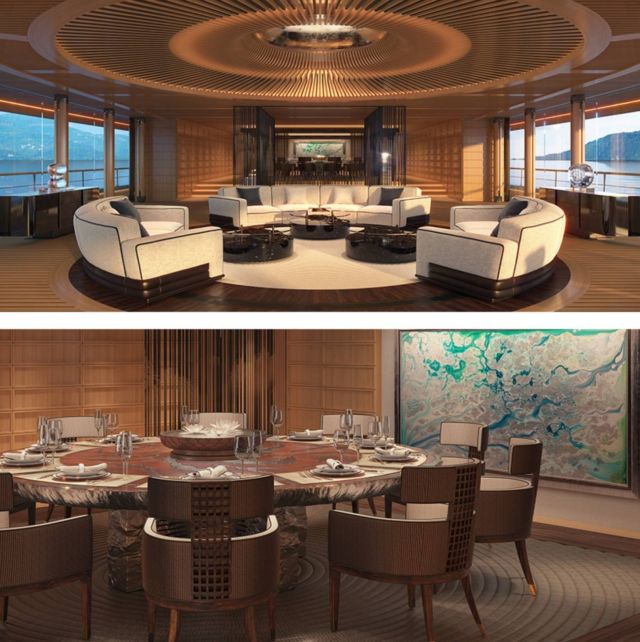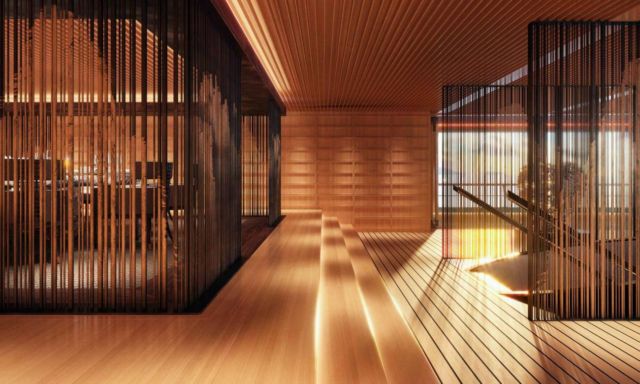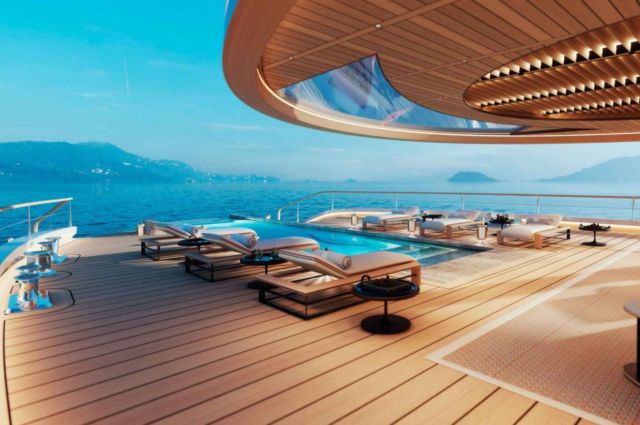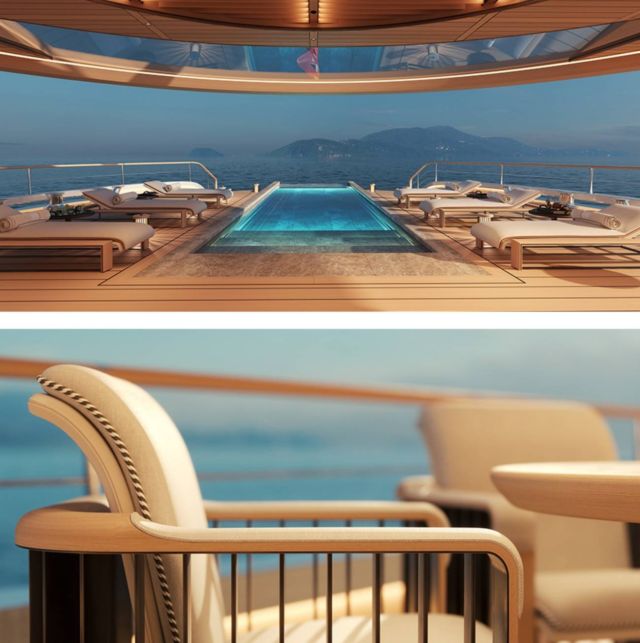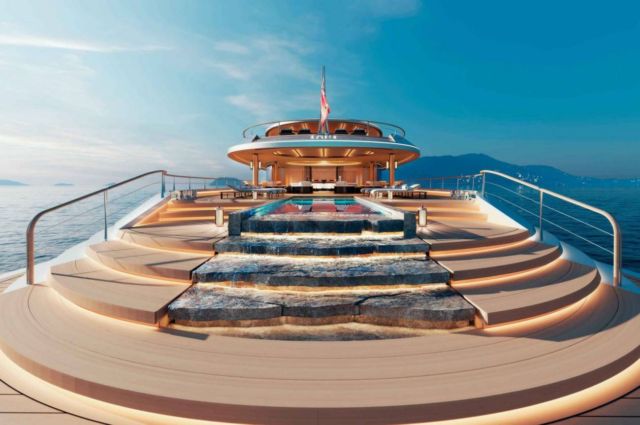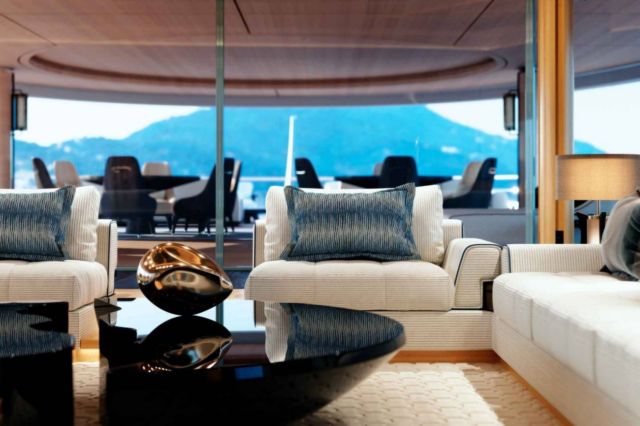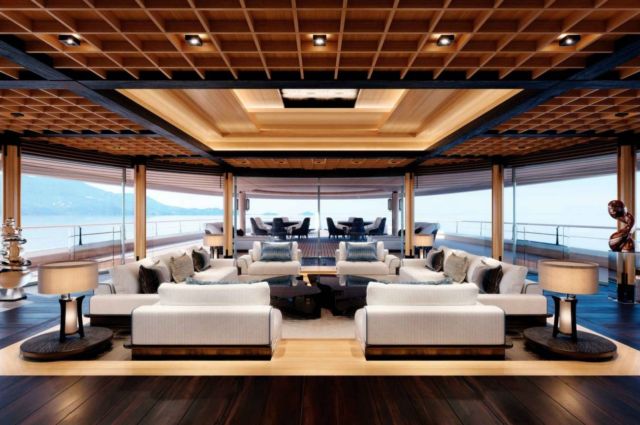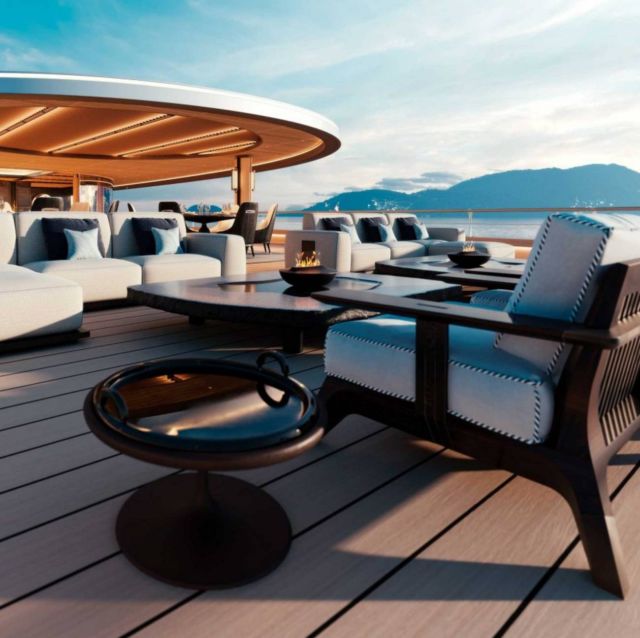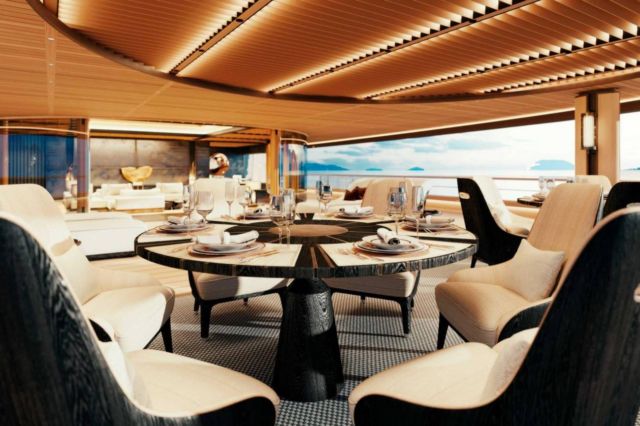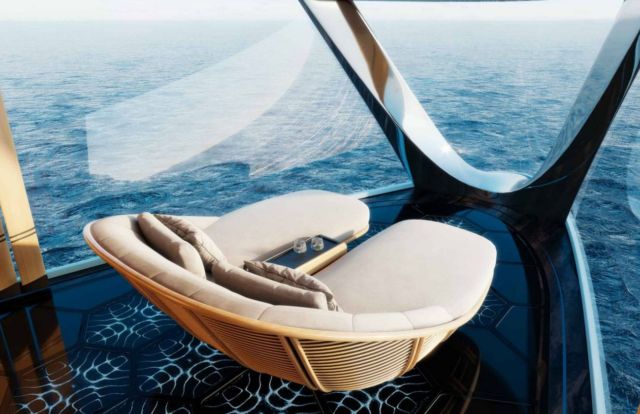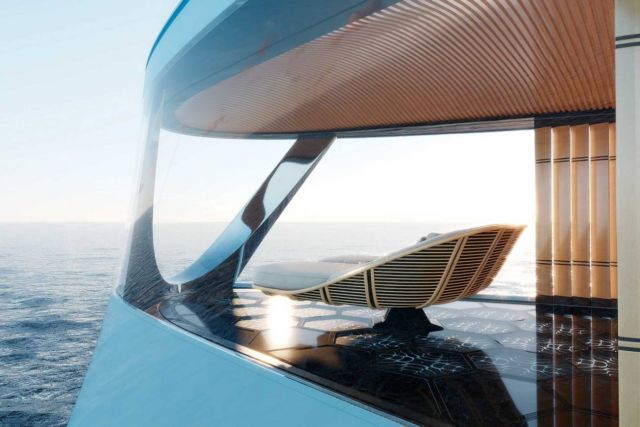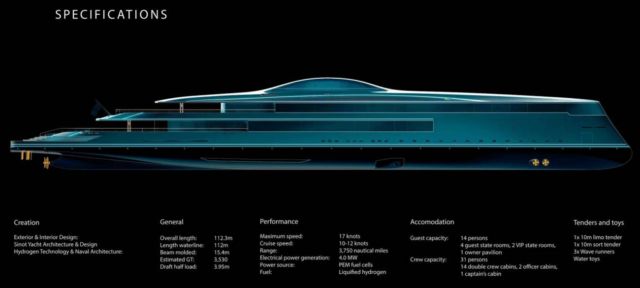 Images credit Sinot
source Sinot Yacht Architecture and Design