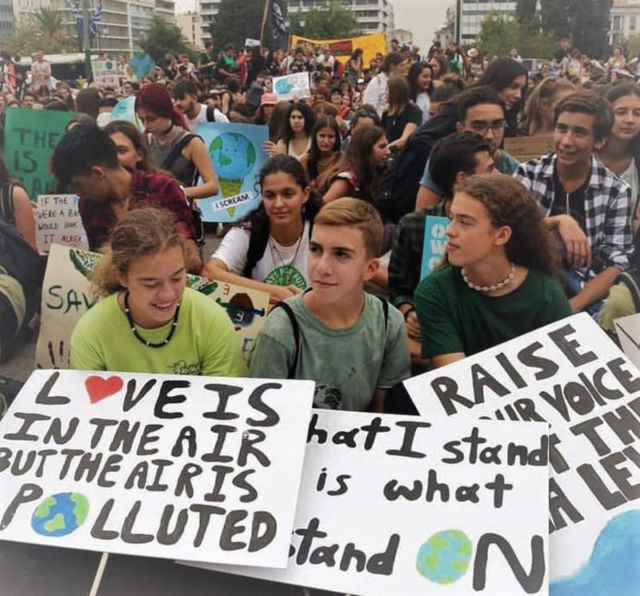 Students take to the streets for Day of Action on Climate Change, to pressure governments to do more on the UN Climate Conference on September 23 in New York.
The new generation sends its own message of anxiety!
Millions of students across the globe took part in protests on Friday, demanding immediate action on the climate crisis.