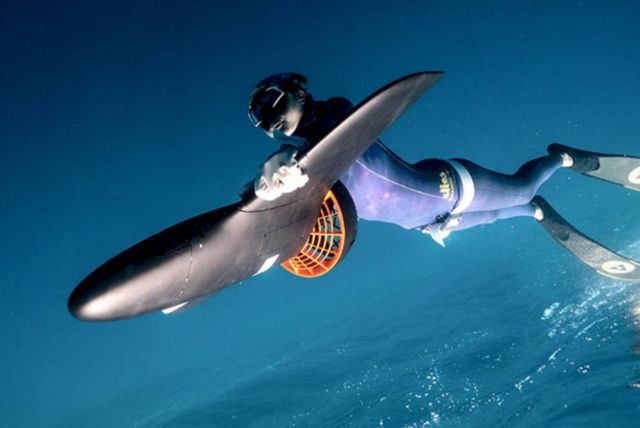 Aquajet Dive H2 a hydrodynamic sea scooter for everyone. A super toy.
With 3 speed Aquajet Dive H2 you can dive deep, swim faster, surf the waves or simply play with this hydrodynamic, water entertainment super toy.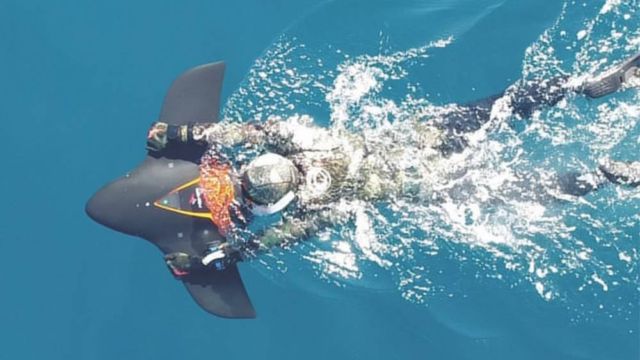 It features revolutionary wings modeled after the wings found on the most hydrodynamic planes to allow it to fly through the water with ease.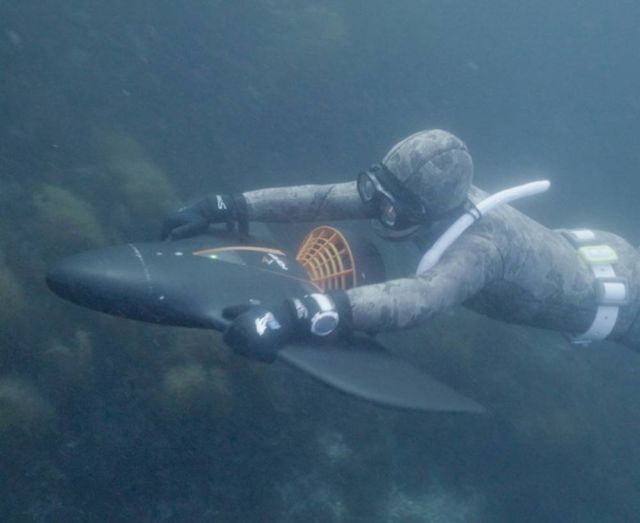 source kickstarter