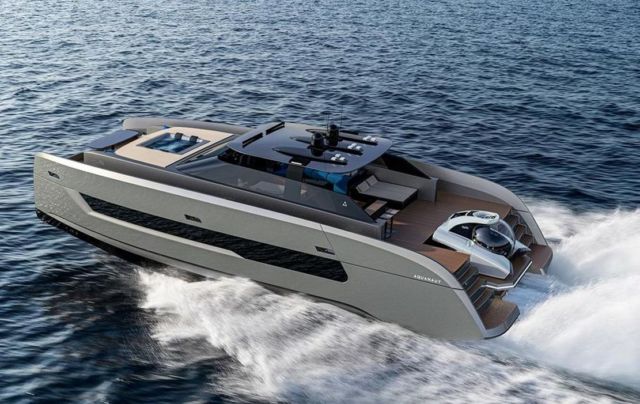 Aquanaut sport catamaran influenced by SUV, equipped with onboard submarine.
Aquanaut is a 60 feet Open-Style sport catamaran designed by Officina Armare with a purpose, in collaboration with U-Boat Worx.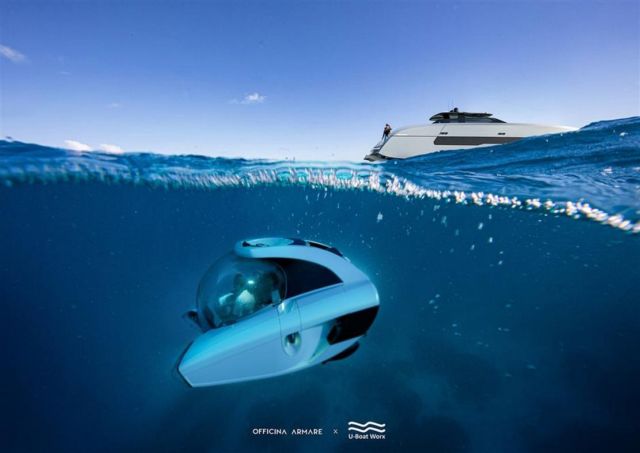 Aquanaut is an advanced multihull luxury speeder, combining a sporty yet elegant appearance and modern solutions, featuring a large deck space, open bar and Al Fresco dining areas located on aft deck and foredeck.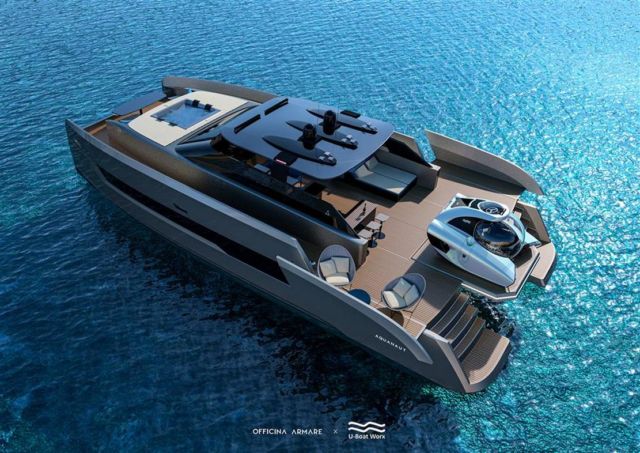 Equipped with dynamic inboard propulsion of 2×800 hp to offer an impressive speed potential of up to 45 kts and extreme stability at high speeds with the contribution of it's Deep-V hydrodynamic design.
Concept of the Aquanaut is heavily influenced by SUV's (Sport Utility Vehicles) in terms of stability, versatility and sense of exploration or adventure besides having plenty of storage for the toys such as surfboards, Seabobs and diving gear besides the Nemo submersible.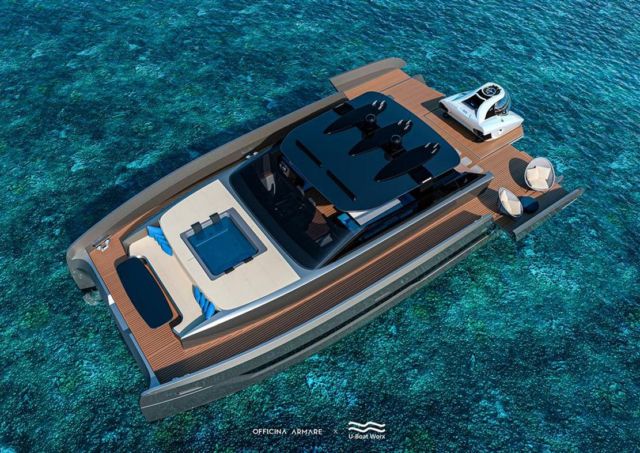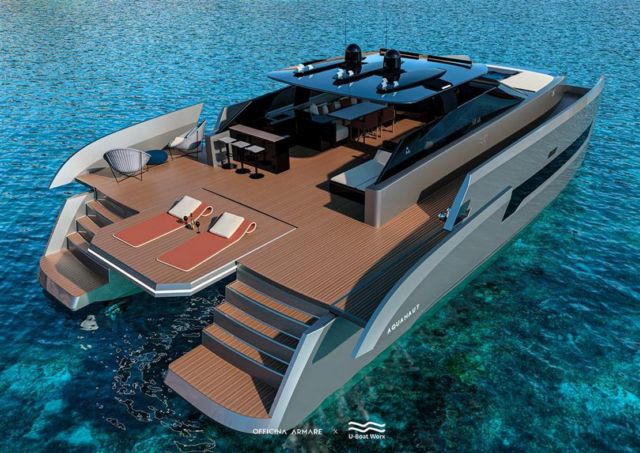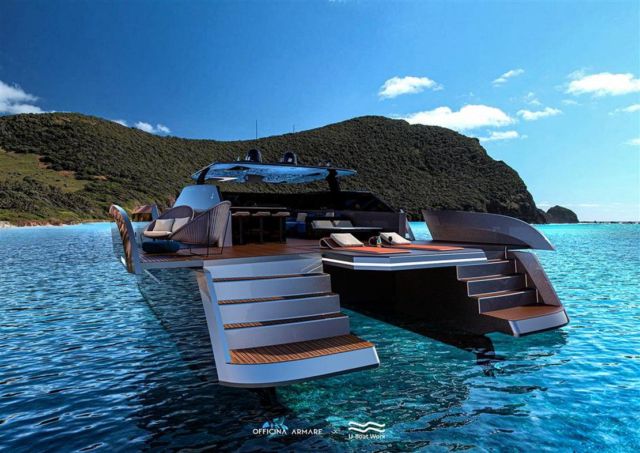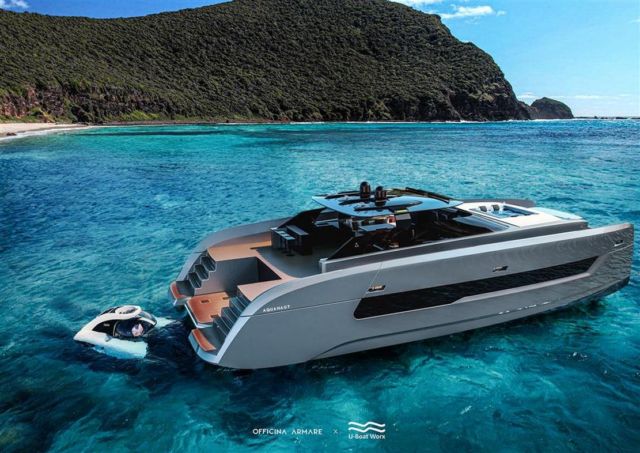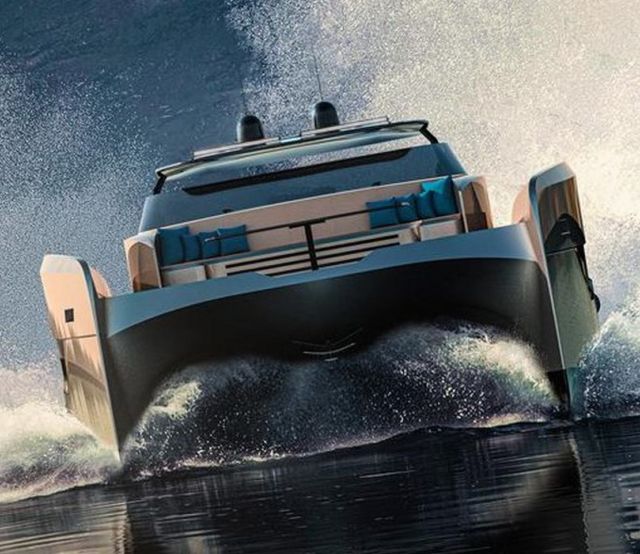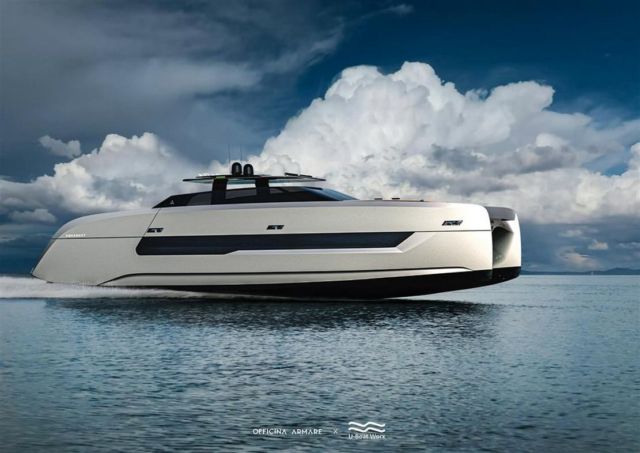 source Aquanaut