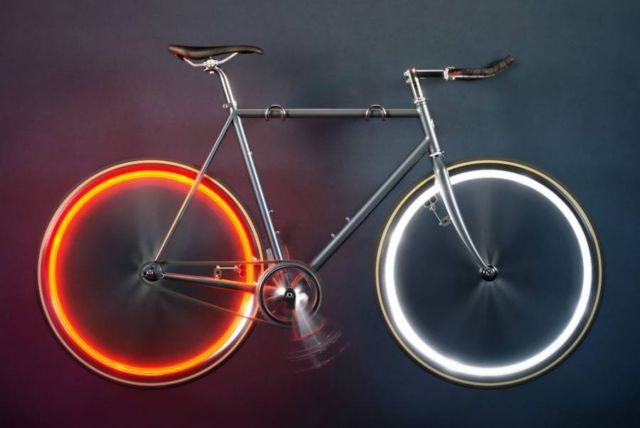 Arara is the batteryless wheel-mounted lighting system for bicycle designed and made in Siberia, Russia.
Arara lights are designed in Siberia, where subzero is an ordinary thing. Not many cyclists ride in such cold, though.
There are 2 models of Arara lights: the A5 and the A200. The numbers in their names indicate approximate time in seconds, for which it will gradually fade to black when stopped.
The invention of a 28-year-old with a PhD in physics, Arara was designed and will be manufactured in Siberia, Russia.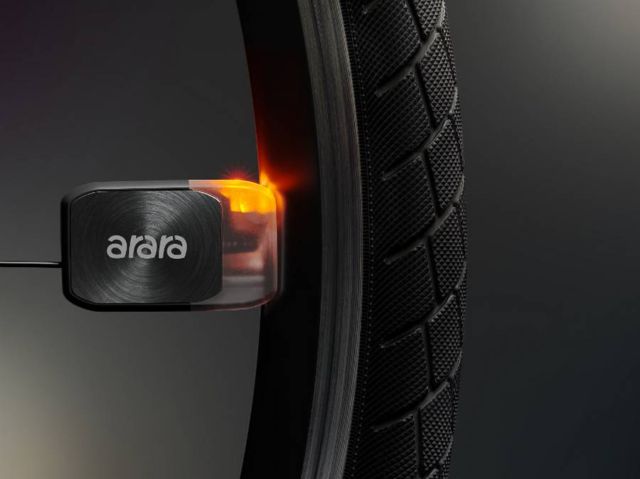 It works with strong neodymium magnets, so the cyclist never needs to worry about charging the lights or replacing a battery.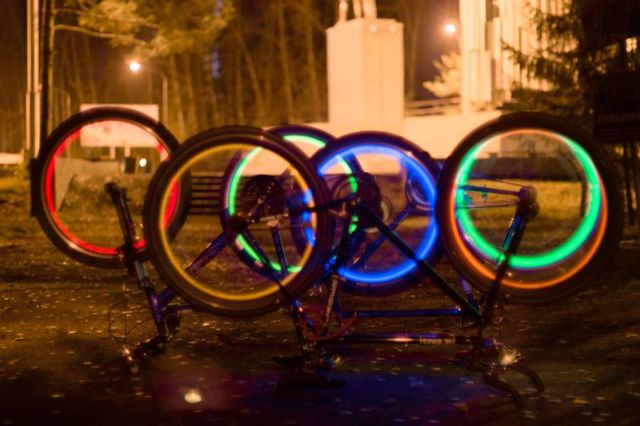 Arara offers a substantial improvement in safety over the single headlight and tail light found on many bikes. Because it is wheel-mounted, the entire diameter of the wheel appears to be lighted, and makes a bike easily recognizable from every angle at night.
With a variety of six colors, it also looks cool.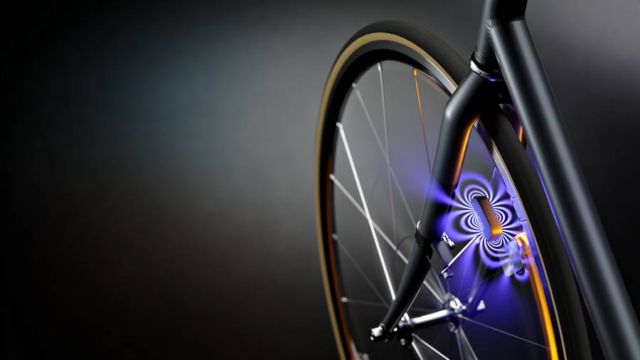 source Arara