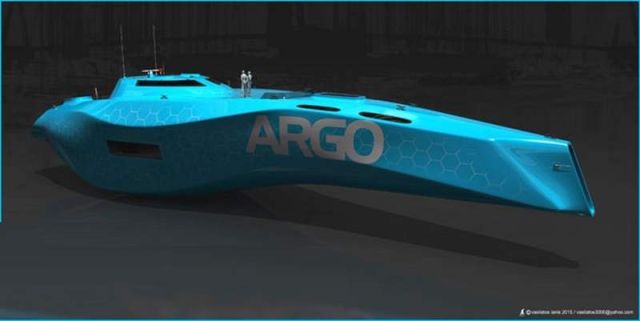 Argo is a conceptual superyacht, a dream project for many years that now is starting to take shape.
Argo yacht concept, that its name comes from Greek mythology, is a long term project by Vasilatos Ianis.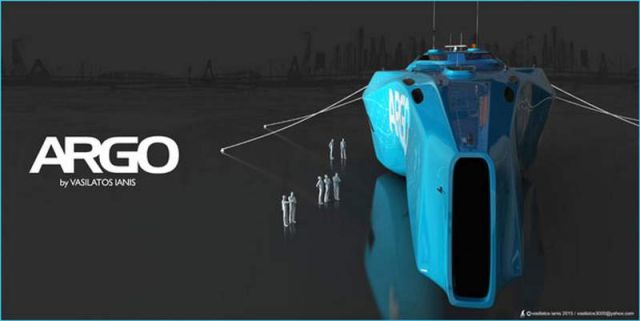 Is a superyacht with 3 decks, a rest area on the deck in front of the cockpit, featuring at the rear an open design with 2 corridors that lead to the main lounge.
We will post the interior images once they are ready.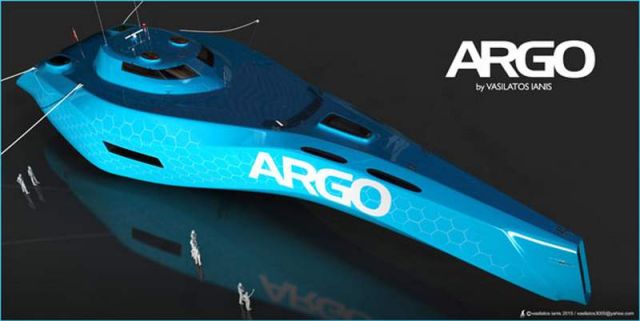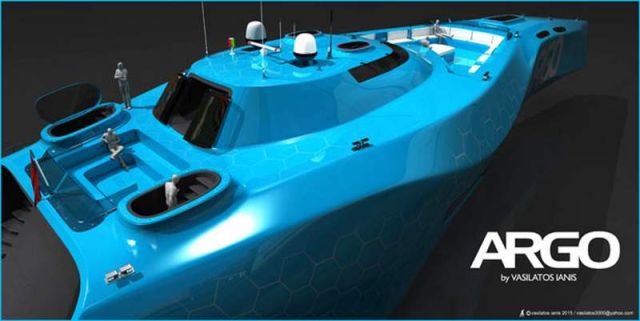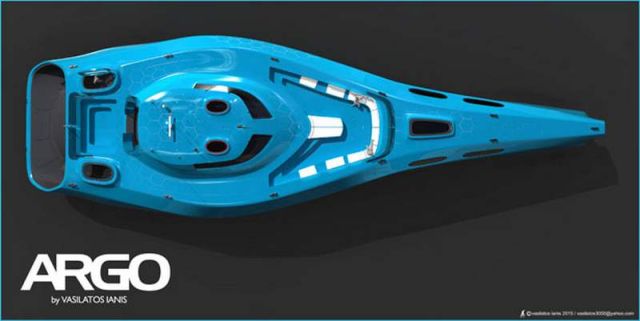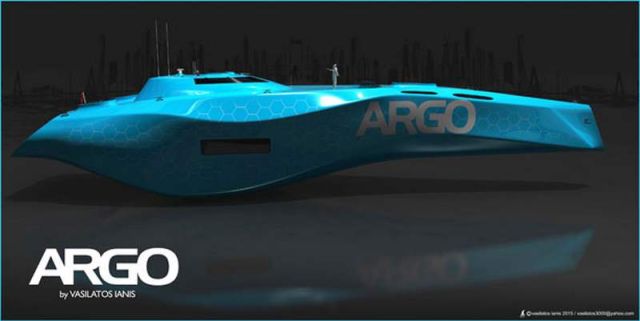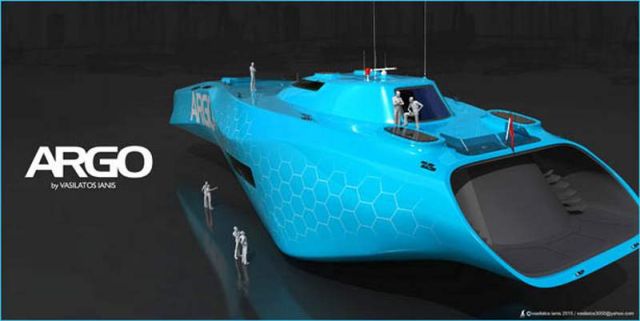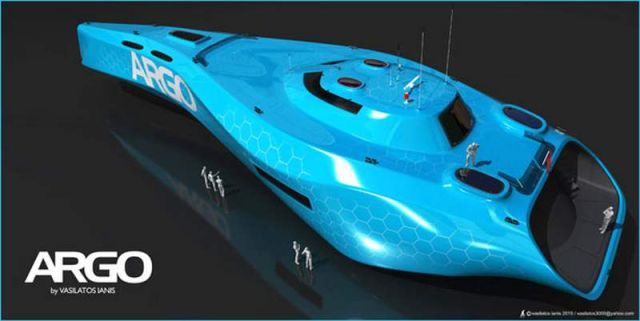 Designer : Vasilatos Ianis