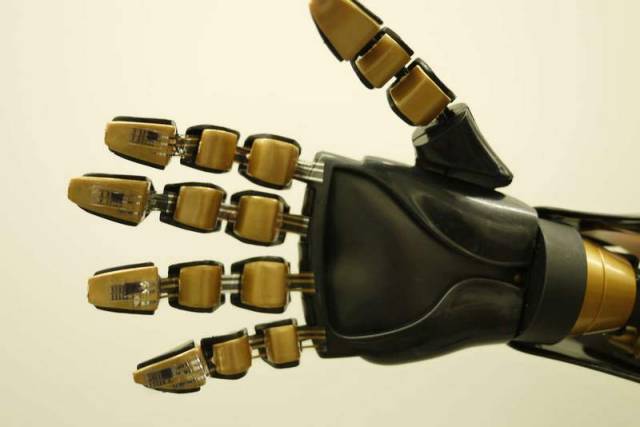 Scientists created for the first time, artificial skin with a sense of touch, just like real skin.    Image credit Bao Research Group, Stanford University
A team led by researchers at Stanford University has created artificial skin, that can transmit different amounts of pressure, a power-efficient skin-inspired, with a flexible organic transistor circuit.
The circuit transduces pressure into digital frequency signals directly, just like the human skin that relies on cutaneous receptors that output digital signals for tactile sensing.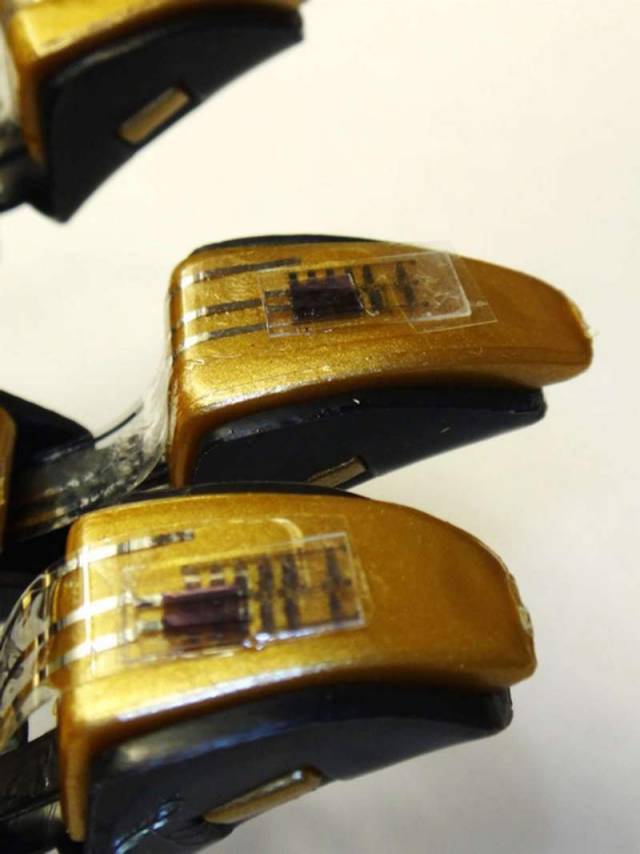 Image credit Bao Research Group, Stanford University
The output frequency ranges between 0 and 200 hertz, with a sublinear response to increasing force stimuli that mimics slow-adapting skin mechanoreceptors. The output of the sensors was further used to stimulate optogenetically engineered mouse somatosensory neurons of mouse cortex in vitro, achieving stimulated pulses in accordance with pressure levels. This work represents a step toward the design and use of large-area organic electronic skins with neural-integrated touch feedback for replacement limbs.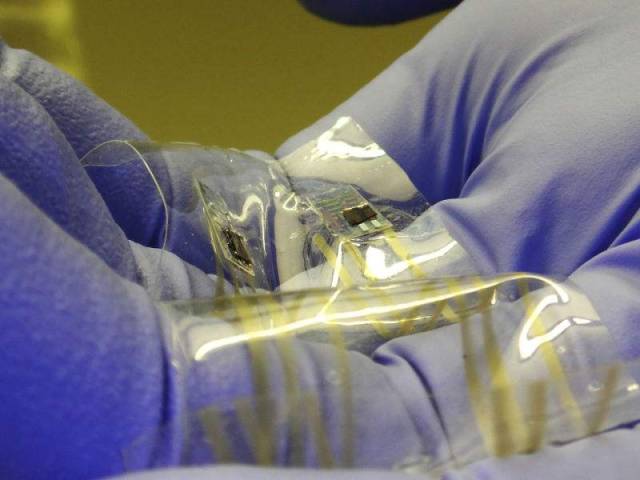 Image credit Bao Research Group, Stanford University
Read the full article
via Popsci