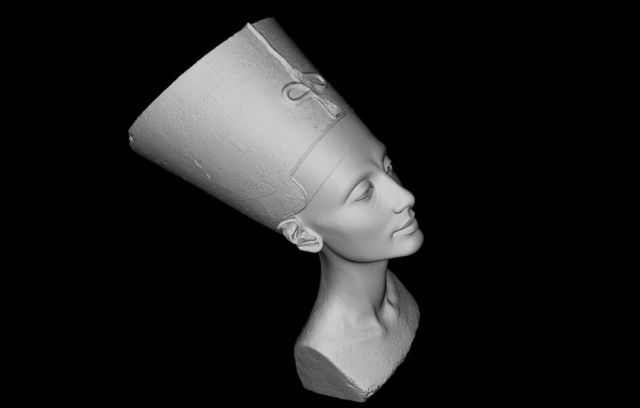 Artists scanned the bust of Nefertiti and just release the 3D data for free online.
German-Iraqi artist Nora Al-Badri and a German artist, using Microsoft Kinect scanners hidden under scarves, recorded the bust of Nefertiti at the Neues Museum in Berlin last year.
Images courtesy the artists
Nefertiti, whose name means "a beautiful woman has come," was the queen of Egypt and wife of Pharaoh Akhenaten during the 14th century B.C. She and her husband established the cult of Aten, the sun god, and promoted Egyptian artwork that was radically different from its predecessors.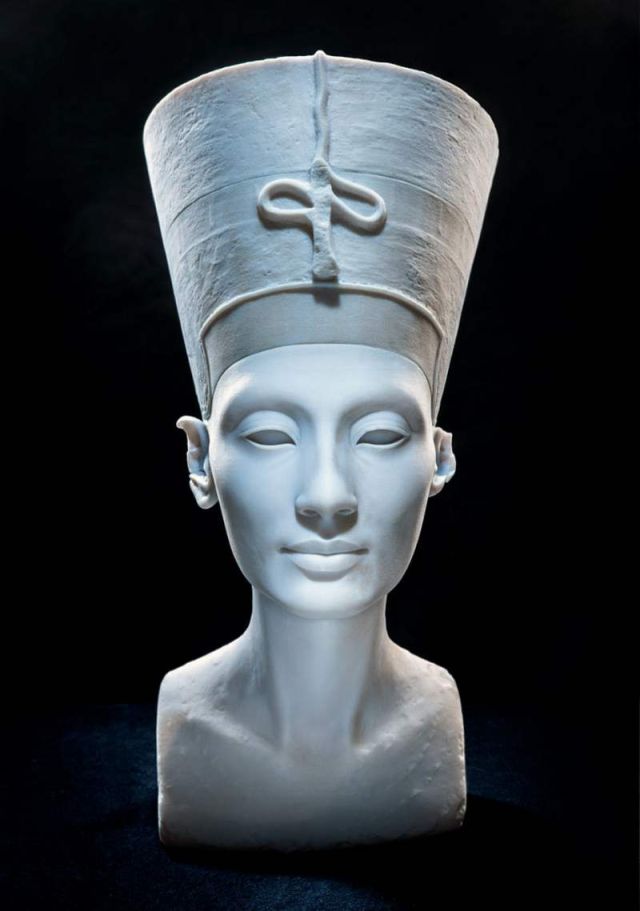 via hyperallergic