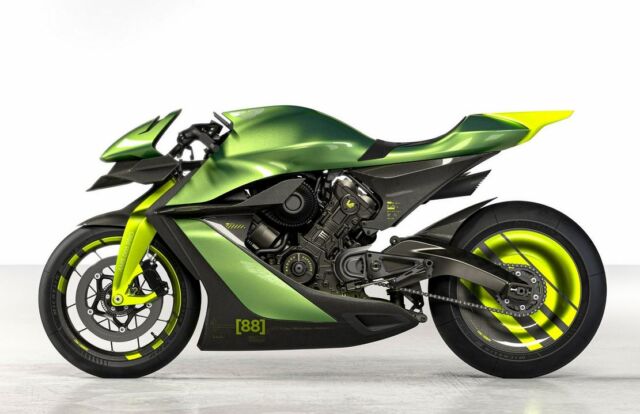 Brough Superior – Aston Martin AMB 001 Pro 225-horsepower motorcycle, limited to a maximum of 88 pieces.
AMB 001 Pro by Aston Martin and Brough Superior revealed at EICMA, the Milan Motorcycle Show.
The AMB 001 Pro is inspired by Aston Martin's Valkyrie AMR Pro hypercar and is set to be highly-prized by thrill-seeking motorcycle connoisseurs.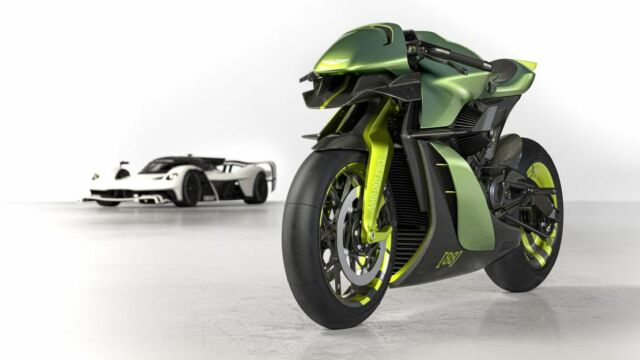 The strictly limited-edition AMB 001 Pro is the latest design collaboration between the two brands, pairing Aston Martin's legendary design with state-of-the-art Brough Superior motorcycle engineering.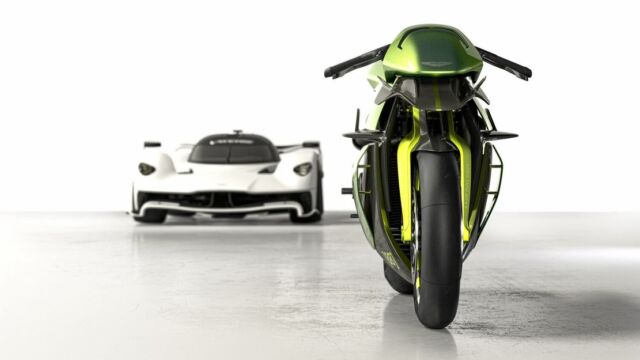 Offered in a single Pro specification, the successor to the sold-out AMB 001 was inspired by Aston Martin's no rules track hypercar Valkyrie AMR Pro. Like its inspiration, AMB 001 Pro takes track performance to the extreme, offering a 25% power increase on its predecessor, with its 225 HP producing a power to weight ratio of 1.28 hp/kg, similar to that of a Formula One car.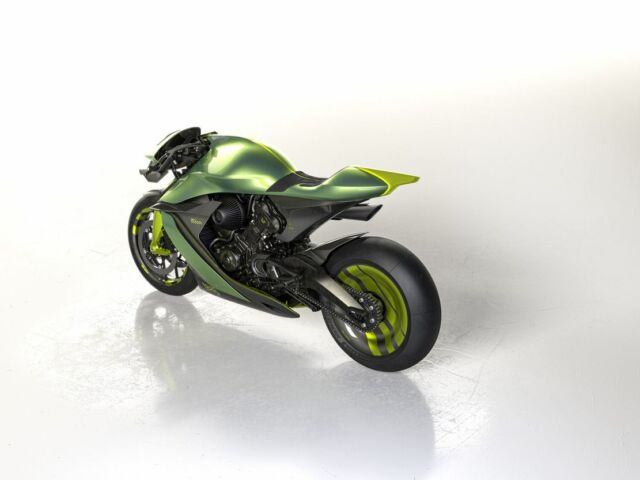 Thierry Henriette, Chief Executive Officer of Brough Superior, said:
"We are excited to reveal the AMB 001 Pro at EICMA today. The success of its predecessor, coupled with the incredible Aston Martin Valkyrie AMR Pro, inspired us to get together again to create a new superbike; one that we know will excite our customers. We are particularly proud of the new engine type, with a crankcase fully machined from solid billet aluminium, which is a unique feature for a production motorcycle. With the marked increase in power this takes AMB 001 Pro into the hyperbike sector."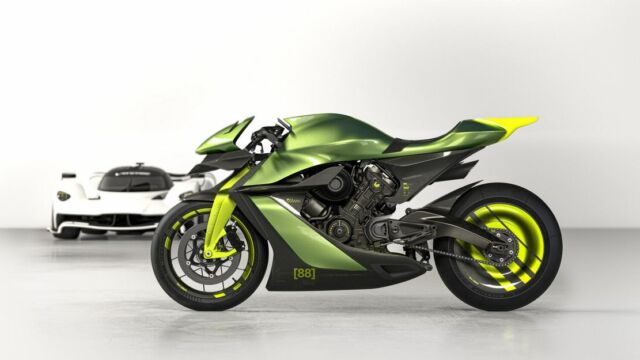 All 88 units of the AMB 001 Pro have already been sold.
Images credit Aston Martin
Source Aston Martin