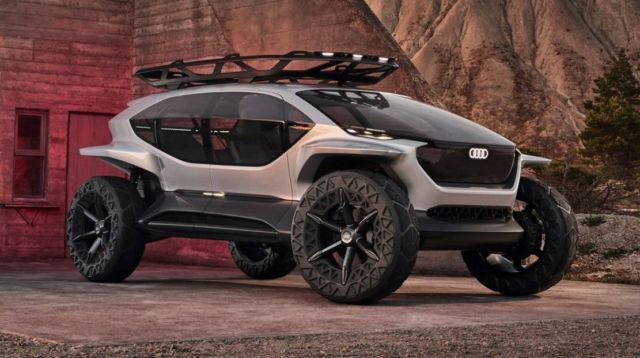 Audi is presenting its concept car Audi AI:Trail at the IAA 2019. The car combines futuristic design with autonomous driving, electric mobility, and a special connection to nature.
The first thing you notice is Audi AI:Trail car's body, whose shape is reminiscent of a diamond and which is made entirely of glass. Like a helicopter cabin, it gives the passengers a panorama view of the surrounding nature — be it a Scandinavian forest like we have now, a desert sandscape, or a rustically romantic canyon. Keyerleber says that this maximized transparency should give passengers a close connection to the outside world — while still allowing them to feel protected from its dangers. It's perfect for off-road use — in fact, that's what the entire design concept is based on.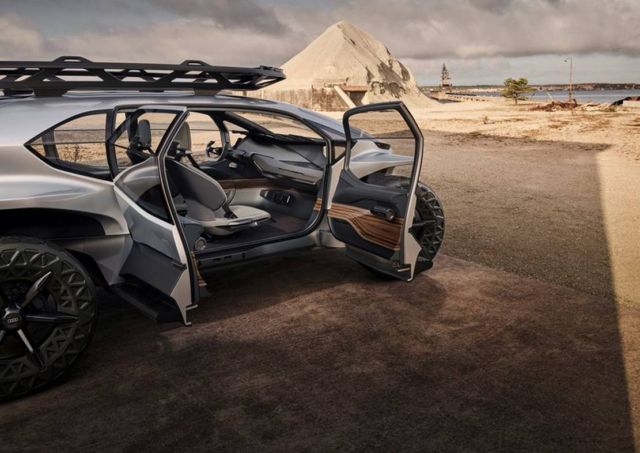 The color of the AI:TRAIL should be (fittingly) reminiscent of the north European wilderness — the unique silvery light of Scandinavia and the blue shading of the northern seas. But, with a length of 4.15 meters and a height of 1.67 meters, the concept car is relatively compact.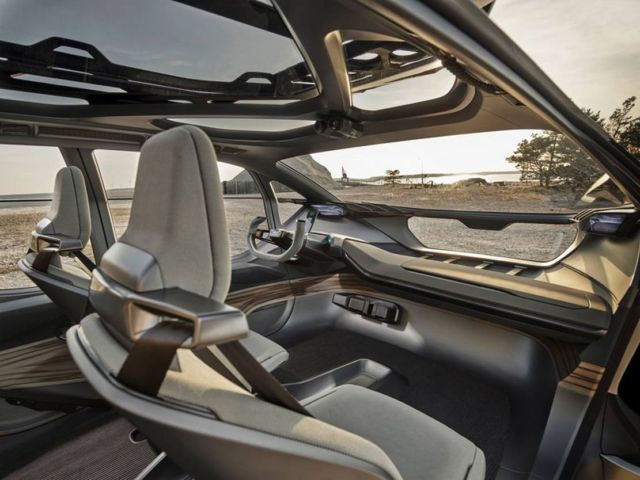 The Audi AI:TRAIL's singleframe grille serves as more than just a brand element that ties the 2019 concept car with the brand's previous cars. The singleframe also serves to tie the exterior to the interior of the electric car.
It's easy to see that the Audi concept car is designed for use on rough terrain — the quattro drive has become a design element. Eye-catching tires with visible technical elements give the car a good grip on the damp forest floor. They provide the link between the quattro drive and the car's body. Keyerleber explains: "The low center of gravity — created by placing the battery in the underbody and using four electric motors — shows off the quattro of the future. We want to get around quietly and without emissions — to protect the environment."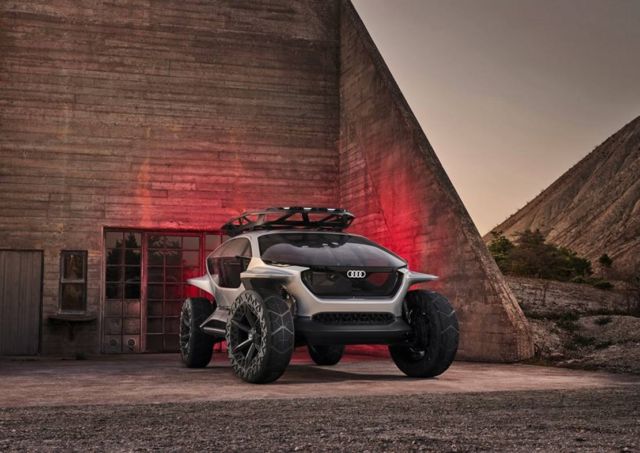 The driver can choose autonomous driving level 3 (on forest roads) or 4 (on paved streets). On rough terrain, though, the driver still needs to drive. "This lets drivers either concentrate on nature with all of their senses, or enjoy a special blend of the feeling behind the wheel and the outdoor experience — in the truest sense of the word.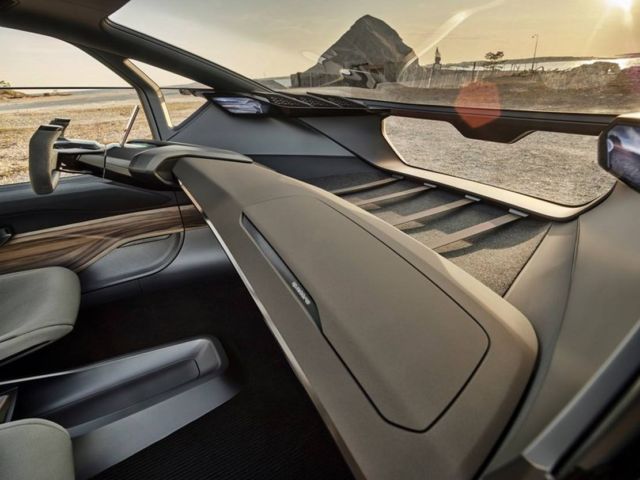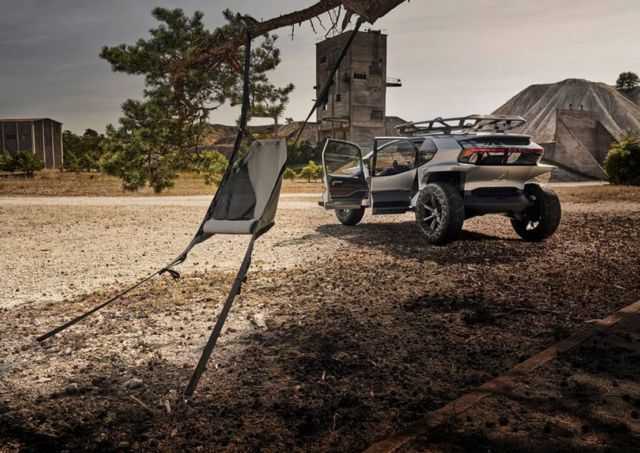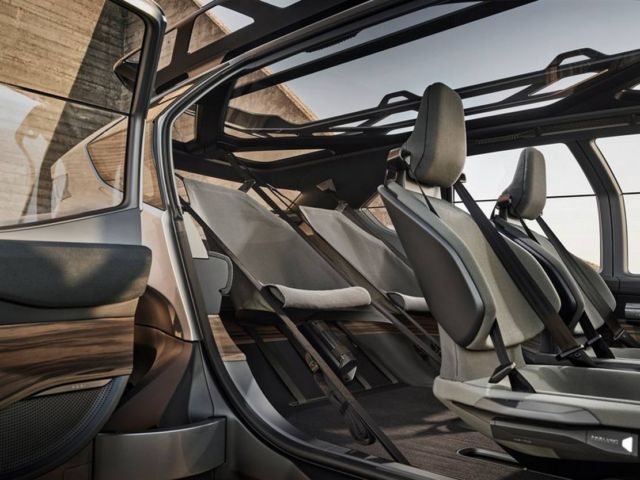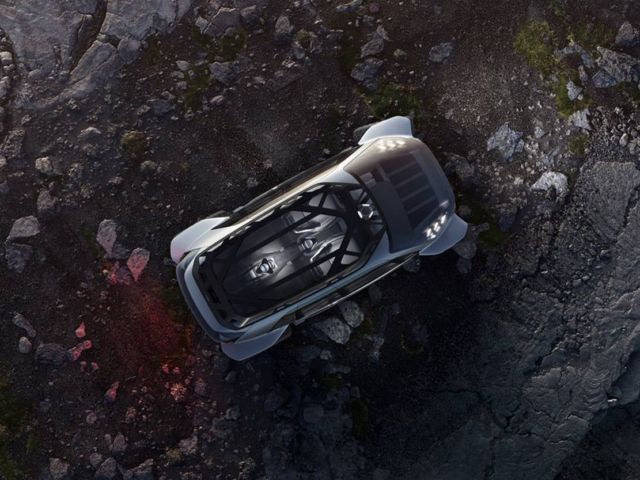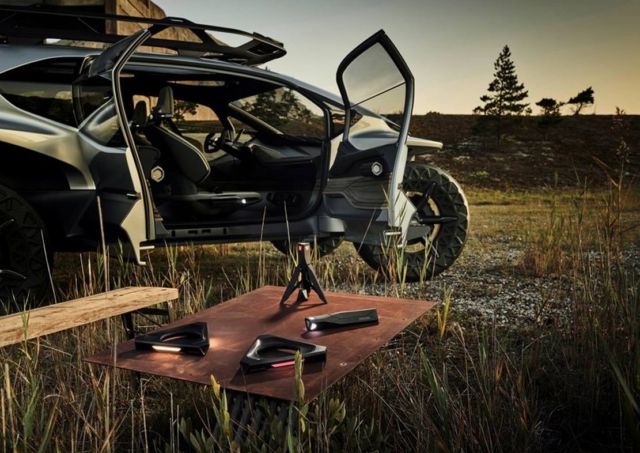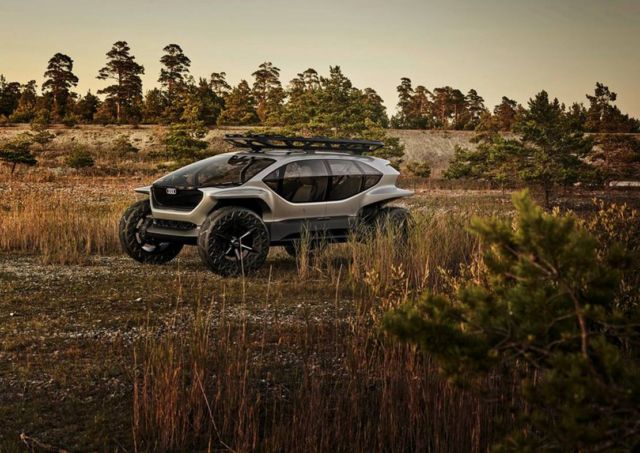 source Audi