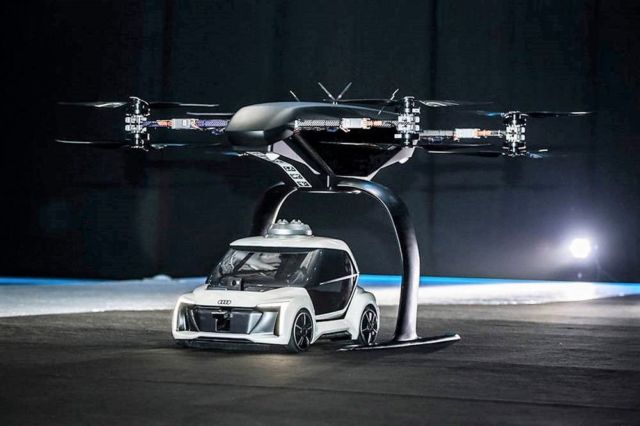 For the first time a flying and driving prototype of "Pop.Up Next," an innovative concept for a flying taxi combines a self-driving electric car with a passenger drone, presented by Audi, Airbus and Italdesign, at Drone Week in Amsterdam.
Pop.Up Next reflects the philosophy driving Italdesign's 50th anniversary celebrations, anticipating the challenges that the next fifty years will bring. It represents a vision of the potential offered by future technologies, the new concept of transportation and the new solutions for resolving the problems linked to city planning and traffic in large urban centers that are increasingly becoming one of the priority aspects for safeguarding our planet.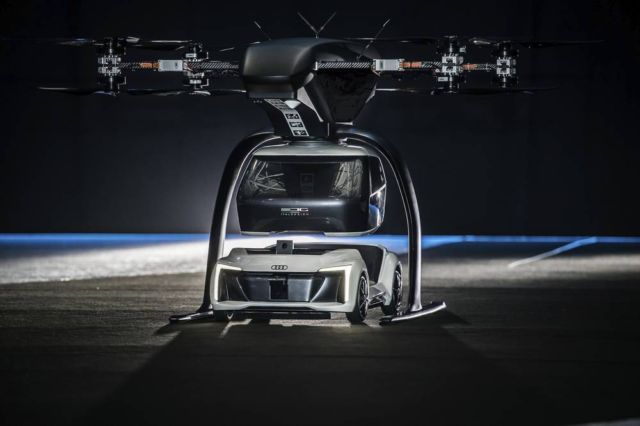 Next is evidence of the success achieved by Pop.Up over the past year among the main players in the transportation world, the municipalities and institutions worldwide.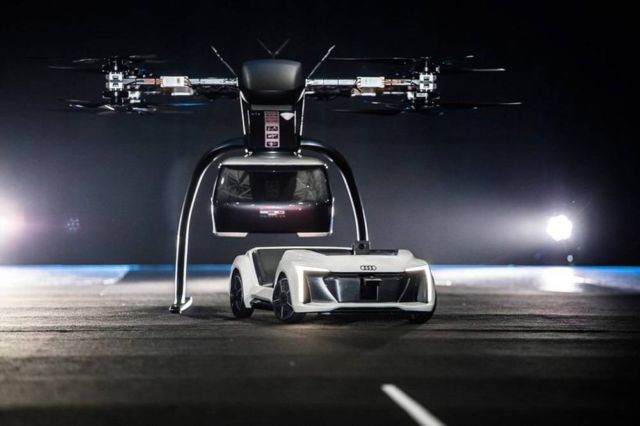 As the 2017 original project, the Pop.Up Next system aims to give time back to commuters, freeing them from the need to drive, through a flexible, shared and adaptable new way of moving within cities introducing a new user-focused transportation system concept.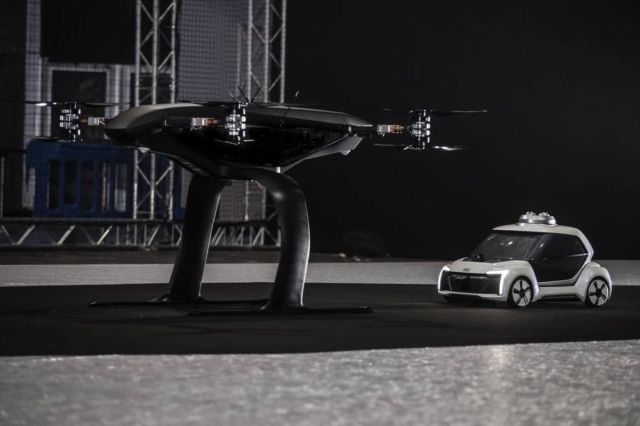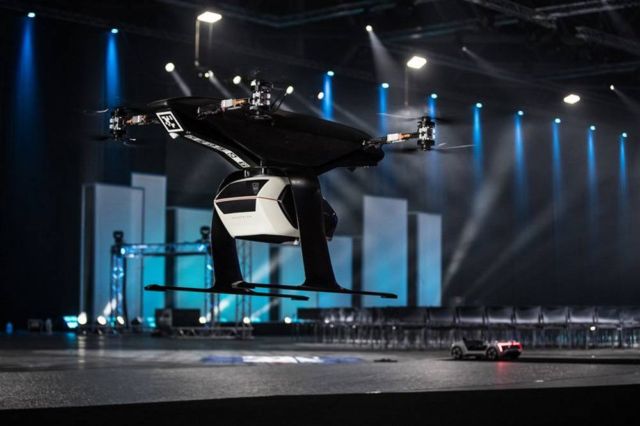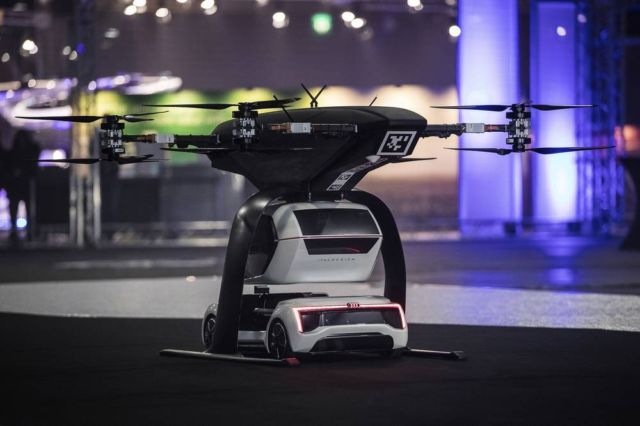 source Italdesign