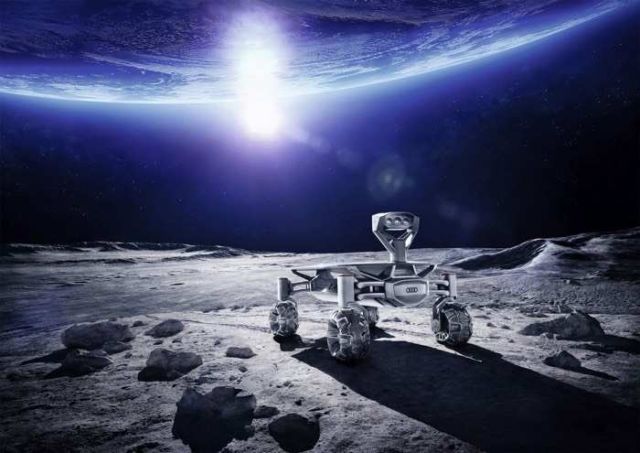 Following extensive tests the "Audi lunar quattro" rover, that weighs eight kilograms, is ready to tackle one of the most difficult terrains of all in exploring the Moon.
As well as the development of the lunar vehicle, the mission has now also achieved a further landmark: The German space travel team "Part-Time Scientists" just announced at Audi City in Berlin that it plans to complete the 385,000 km trip to the Moon from the end of 2017 using a launcher booked with Spaceflight Inc. As an early technology partner and ambassador of the Part-Time Scientists' mission, Audi has been instrumental in generating extensive publicity for the project and bringing other strong partners on board.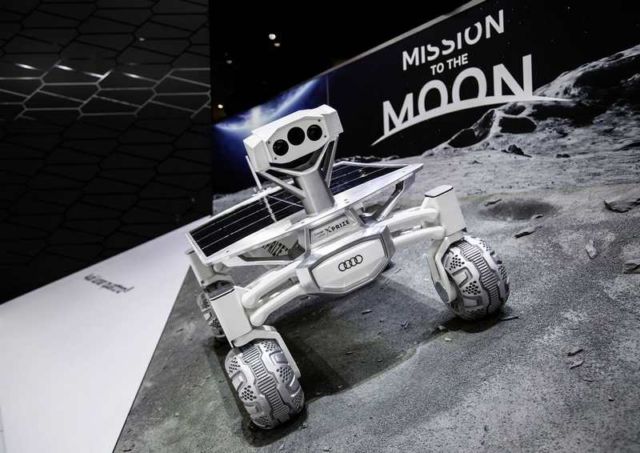 Audi and the German group of engineers announced their partnership in early 2015. Their common objective: to bring together the technological expertise of both partners in getting a rover to travel about on the Moon, under the auspices of the Google Lunar XPRIZE competition. A group of 16 Audi experts has since been supporting the Part-Time Scientists with expertise in a large number of technical areas and has optimized the rover for the lunar mission. Audi was above all able to contribute its quattro experience, knowledge of lightweight construction and expertise in e-tron and design in helping the Berlin team with the development of the unmanned lunar vehicle.
"We are proud that we have given the moon rover important aspects of the four rings' DNA: It is a quattro, has an e-tron battery on board, drives in piloted mode and offers an intelligent mix of materials," remarked Michael Schöffmann, Head of Audi Transmission Development and Development Coordinator of the Audi lunar quattro. "The collaboration with the Part-Time scientists is also very enriching for us: We are breaking new technological ground with the Audi lunar quattro and can learn much about how automotive components behave in extreme conditions."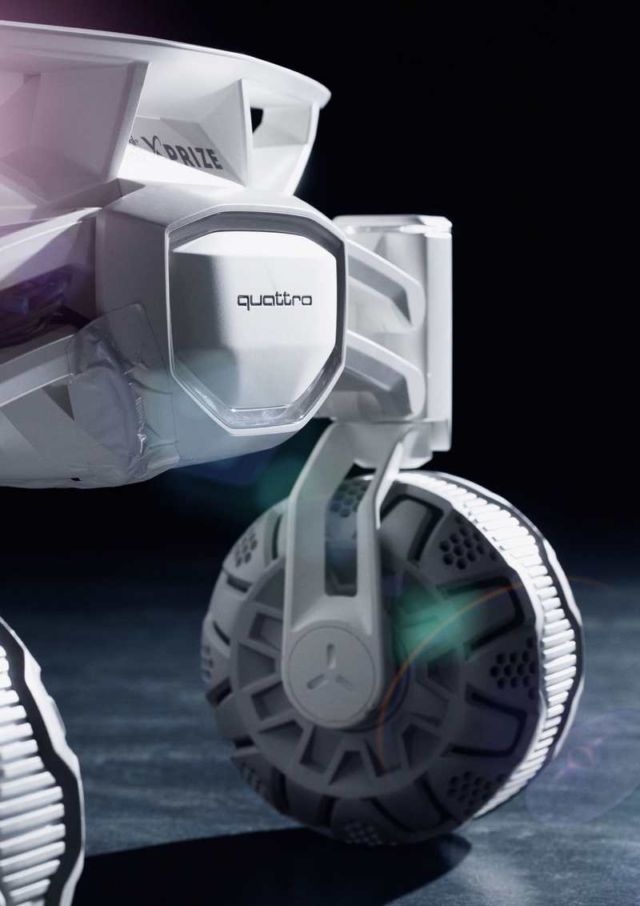 source Audi