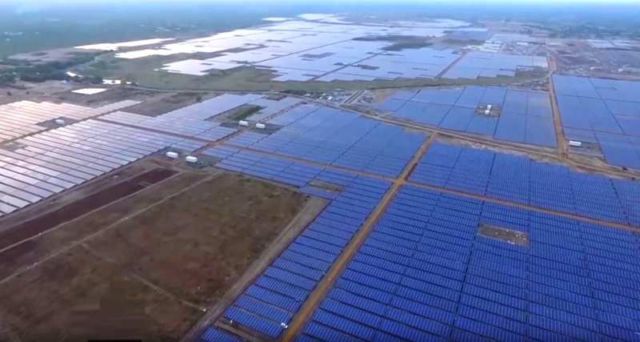 The world's largest solar power plant unveiled in one of the world's top polluting countries.
The facility in Kamuthi, Tamil Nadu, covers an area of 10 sq km, has a capacity of 648 MW and it is estimated to produce electricity to power about 150,000 homes.
It is the largest solar power plant at a single location, taking the lead from the Topaz Solar Farm in California, that produces 550 MW.
Image screenshot from the video
via inhabitat